Padmini Dora has created a mark as a Sambalpuri folk singer. Having performed at prestigious venues across the state, she is today a household name. Padmini, who has also performed in cities like New Delhi, Kolkata and Bangalore, also has won prestigious awards like Ustad Bismillah Khan Yuva Puraskar and Sangeet Natak Akademi Award.
Born in a family of musicians, Padmini took to music at an early age. Her father Harishankar Dora was a khulia (mrudanga player), while her mother Sobhabati Dora used to sing during Sankirtana.
"Folk music played an important role in our family. I grew up watching my parents performing folk music at local concerts. Seeing them, I too took to singing. I used to wake up early in the morning and practice singing folk songs. My father spotted my talent and took me to Guru Bijay Behera and Ratan Pujahari. I started learning singing from them," she says.
Gradually, Padmini started performing on stage. Her mellifluous voice and electric stage presence slowly made her a favourite with the audience. "I have always tried to make Sambalpuri folk songs attractive through my unique style of rendition. I try to improvise a lot while performing those songs on stage," says Padmini. Her rendition of songs like Kanhu dakidesi nisha rati, Chutkuchuta, Mayura chulia, E murali, Kahin gala se Gita r sura, Rasarkeli, Jharire jhara, Chal udi jima dena jhari jhari panka are already a hit with the audience.
Padmini, who has travelled across India and has more than 200 shows to her credit in her 30-year-long career, has also won several prestigious awards.  "I was empanelled into All India Radio, Sambalpur in 1994. I was only 20 then," adds the singer.
Besides being a regular stage performer, Padmini has also come out with music albums like Chanhara and Luk Lukani in collaboration with singer and music composer Abhijit Mazumdar. One of her popular albums is Manchuni, which is based on the traditional Radha Krishna rasa in the Danda folk style of Bolangir and Sonepur.
Padmini says that music is her passion and not her profession. "It's an art not a source of employment. I feel really privileged that I have been given the opportunity by the audience to perform and popularise this art form. Sambalpuri music was losing its popularity, so I formed a folk music band in 1998 to popularise Sambalpuri songs," says Padmini, adding, "Our band is called Padmini Dora & Group and we started it as a movement."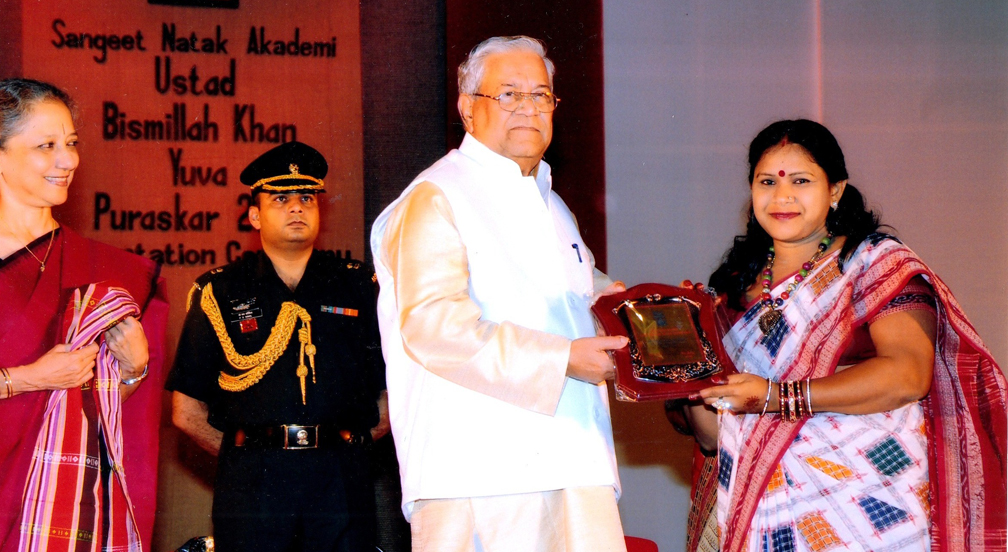 Padmini also attributes her success to her husband Mohit Kumar Swain, who she says has been a constant support. The singer, who is well versed in Sambalpuri genres like Nachniya, Bajniya, Dalkhai, Raserkali and Danda, says that her performances are not only about singing. "I feel what the audience likes is not only my voice but also the traditional dance steps, my gestures and facial expressions that accompany my songs," says the singer, who is equally popular among non-resident Odiyas in cities like Kolkata, Jamshedpur, Delhi, Bangaluru, Hyderabad, Chennai, Lucknow, Gorakhpur, Faridabad, Haldia and Ghaziabad.
BRATATI BARAL, OP
Suggest A Correction