A 26-year-old Taiwanese woman was arrested and then fined a hefty amount for wearing a 'revealing' bikini on the popular tourist island of Boracay in Philippines. Lin Tzu Ting was on a holiday with her boyfriend when she had sparked a controversy by wearing a skimpy string bikini on the Puka beach for two consecutive days.
According to the Philippines News Agency (PNA), she was warned by the hotel staff against the "inappropriate" outfit to which she said, "It was a form of art" and her "personal expression."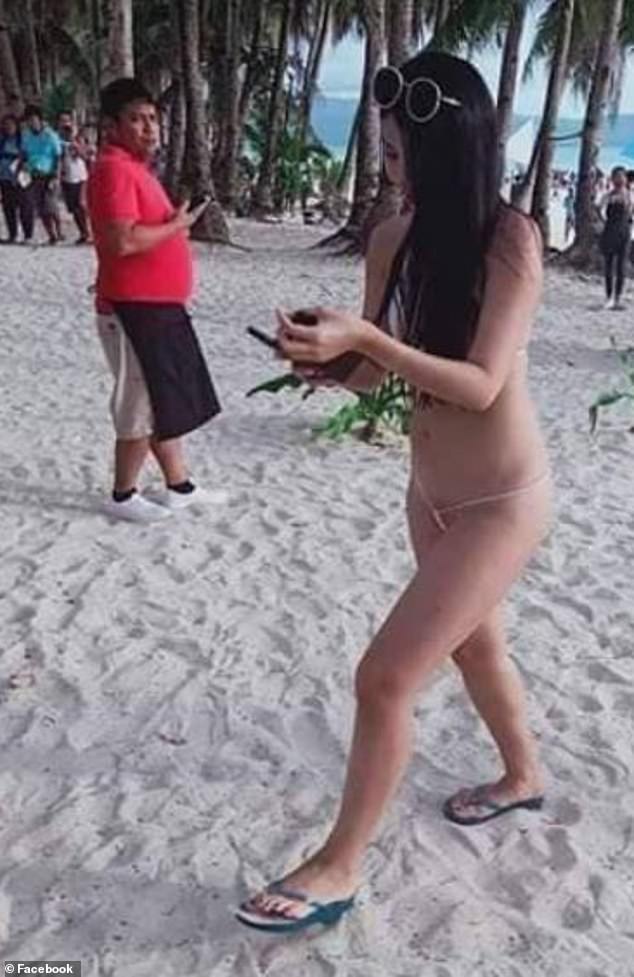 Her bikini sparked controversy among several tourists and residents, who took photos of her and circulated them on the internet.
Jess Baylon, the municipality police chief said to reporters, "Several residents and tourists took photos of her on Wednesday and Thursday because of what she was wearing. It was literally a string."
Although her boyfriend defended her attire stating, "It was normal in our country," the authorities said, "Foreign tourists should observe proper decorum as a form of respect for Philippine culture and tradition."