The digital space has made our lives easier. For instance, with just one click, you can get your groceries delivered to your doorstep. Although big brands already leveraged digital marketing tools to drive website traffic, it is because of digital marketing that even small businesses have reached your doorstep.
Apart from most common marketing services such as Search Engine Optimization (SEO), digital marketers, use one more service to drive traffic to their web page which is known as Pay Per Click or PPC. It is an online marketing strategy that requires advertisers to pay a small fee every time a person clicks on their ad. With the help of PPC ads, advertisers have managed to increase their sales in the digital space.
We have curated a simple guide that includes everything about PPC advertising, how it works, and its advantages to brands and businesses.  
What is PPC in digital marketing?  
Whenever you search for a dress online or a gift for your partner, it triggers pay per click.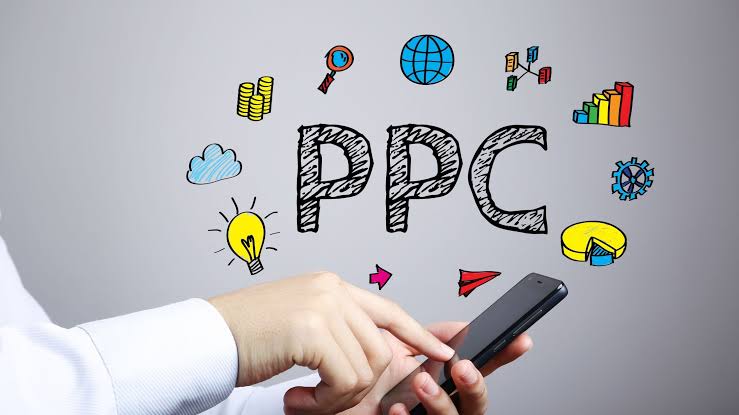 Brands utilize a PPC strategy to promote their products on websites. They take the assistance of advertisers who place the brand's products on third party sites. So, whenever you click on a link on the search engine, the brand pays the advertiser for that click.
With the help of PPC in digital marketing, brands are able to drive traffic to their web page and generate more leads that lead to sales. There are various types of PPC ads. Here's a list of relevant PPC ads that you can use to promote your business.
Search ads- These are visible on the top and bottom of the search engine result pages. These ads have 'ad' written against them to show that they are paid ads.
Display ads– These contain text and visuals and are meant to target customers interested in buying your product or services.
Re-marketing ads– Through these ads, brands target customers who have already bought their products.
Google shopping-These ads appear in a carousel format above the main Google search results and allow users to see the products and prices before clicking on someone's website.
How does Pay Per Click work?
Every business wants to increase its sales. So, they compete for the top space in the SERPS. However, you can not simply buy the topmost space in SERPs in Pay Per Click marketing.
To apply for the topmost space, a PPC ad undergoes an Ad Auction where search engines such as Google use an automated process to calculate the relevancy and validity of the specific PPC ad.
At an Ad Auction, advertisers bid on the terms they wish to trigger. These terms are known as keywords. As a brand, when you are competing for the top space in the search engine pages at an Ad Auction, you should use keywords relevant to your business. It helps to generate more conversion and sales.
What are the top 4 benefits of PPC in digital marketing?
You get immediate results– Whenever a person clicks on an ad your brand has paid for, it increases your conversion results. PPC is a short-term strategy that can drive traffic to your webpage. Therefore, you can see immediate results through PPC ads.
You experience a high return- In PPC marketing, the amount of money you invest in ads delivers you a significant return. Brands buy PPC ads because they want potential customers to become actual buyers.
Increases your brand awareness– When you invest in PPC marketing, more and more people will see your brand online. It helps to build your brand's reputation, and people tend to connect with your business through these ads that pop up on their mobile phone screens.
It also improves your SEO strategy– When you use an SEO strategy, it increases organic results. However, using SEO and PPC ads together will help you test which keywords work better. This, in turn, will help you to build a more robust SEO strategy.
How Adlift Delivers the Best PPC in Digital Marketing?
AdLift is a premium digital marketing agency that offers a gamut of services such as paid media marketing, content marketing, social media marketing and influencer marketing.
Here are the top 3 reasons we believe AdLift will deliver world-class PPC in digital marketing.
Their Squad of Experts– AdLift boasts of a well-organized team of professionals who work smart to deliver measurable results.
Excellent Paid Media Services– AdLift offers an efficient SEM strategy that is performance-oriented and profitable.
Robust Optimization of PPC Ads– The agency knows that ads don't work without strong content. Therefore, they curate killer content and use it withstrong SEO strategies.
Visit AdLift India's website to know about their offerings.
Suggest A Correction