Minneapolis: Demonstrations in cities across the United States to condemn racism and police abuses continued Wednesday. However, the protests against racism were on a more subdued note. The memorial service for George Floyd kicks off Thursday. It will be followed...
Read more
New Delhi: Coronavirus cases in India saw a record single-day jump of 9,304 cases Thursday pushing the total tally to 2,16,919, while the death toll climbed to 6,075 with 260 new fatalities, according to the Union health ministry. India stood seventh among the nations worst hit by the COVID-19 pandemic...
Read more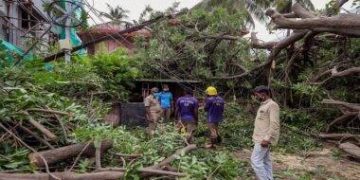 Bhubaneswar:  A seven-member central team Thursday began its field visit to assess the extent of damage caused by Cyclone Amphan in the coastal districts of Odisha. The team, divided into two groups, will be visiting Balasore, Bhadrak, Kendrapara and Jagatsinghpur districts. One group is scheduled to visit Bhadrak district and the other one will be going to Jagatsinghpur Friday, an official said. The central team, led by additional secretary in the...
Read more
Khurda: The Narcotics Control Bureau team Thursday seized an onion truck carrying seven quintal of cannabis on NH-57 in Khurda district. The market price of the contraband is said to be Rs 40 lakh. Narcotics Control Bureau - Bhubaneswar superintendent Surajeet Sen said that the contraband was being transported from Andhra Pradesh to different parts of Odisha....
Mumbai: Confined to his home for more than two months because of the COVID-19 pandemic, ace India off-spinner Ravichandran Ashwin Thursday said he was now "feeling itchy" and just wants to go out and play. Like other Indian cricketers, Ashwin has not been able to go out and practice since March 25 due to the nationwide lockdown...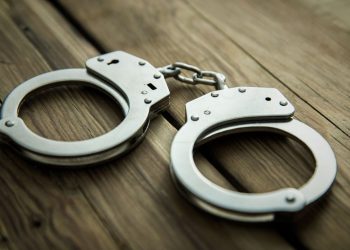 Bhopal: A Pakistani man has been arrested by the central GST intelligence officials for illegally selling pan masala. He had been selling pan masala worth crores in parts of Madhya Pradesh and Maharashtra. He did so even during the lockdown period, officials said Thursday. The accused who had a long-term visa, was arrested Wednesday in Indore. He...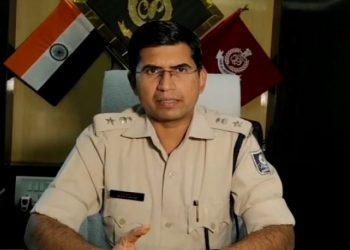 Chhatrapur: Ganjam police has collected fines to the tune of Rs 41,600 from mask rule violators in the district. The fine was collected under different police station limits within past 24 hours, a source in the police said. Ganjam SP Brijesh Kumar Rai has directed the IICs of all police stations in Ganjam police district to strictly...
Madrid: One missed practice is enough to raise concerns about Lionel Messi. His presence in next week's return of the Spanish league was put in doubt by some Barcelona media. This happened because Lionel Messi trained separately from the group Wednesday. No reason to worry Barcelona said there is no reason to worry about Messi. He simply...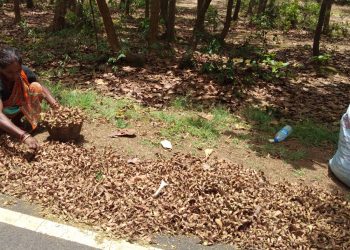 Keonjhar: Even though tribals of Keonjhar district largely depend upon minor forest produces such as sal seeds, mahula and tola to eke out a living, distress sale of sal seeds has added to their woes. Sal seeds are usually collected during the months of May and June. The sal flowers abundantly blossom on trees in dense forest...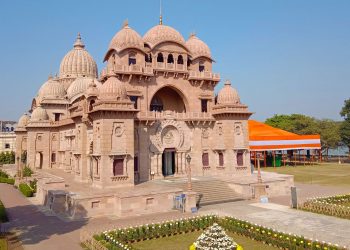 Kolkata: 'Belur Math', the global headquarters of Ramakrishna Mutt and Ramakrishna Mission, has decided to throw open its gates to the devotees from June 15. The 'Belur Math' will do so after putting in place all safety measures required to contain the spread of COVID-19. The gates of the sprawling premises of the mutt set up by...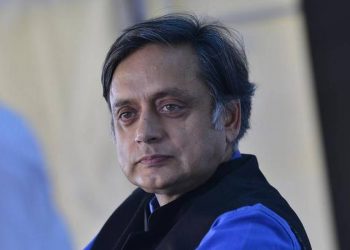 New Delhi: Congress MP Shashi Tharoor Thursday approached the Delhi High Court seeking direction to the police to take steps to preserve the Twitter account and tweets made by his wife Sunanda Pushkar prior to her death in 2014. The application, which is likely to come up for hearing on June 8, said the tweets and Twitter...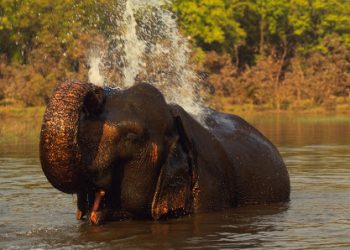 Kochi: Significant headway has been made in the investigation into the recent gory death of a pregnant wild elephant. The tragedy happened due to a suspected man-animal conflict in a forest area in Palakkad district of Kerala. Forest department officials said Thursday that they have zeroed in on three suspects who may have harmed the pregnant elephant....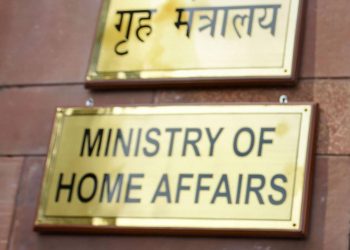 New Delhi: The Home Ministry has blacklisted 2,550 foreign Tablighi Jamaat members who were staying in India during the nationwide coronavirus lockdown in violation of visa rules, and they would not be allowed to enter the country for 10 years, officials said Thursday. The action has been taken by the home ministry after various state governments provided...