Odisha News, Odisha Latest News, Breaking News Odisha, Odisha News Paper, Odisha Daily
Tehran: Iran's government vowed Monday to be transparent after being accused of covering up the deadliest coronavirus outbreak outside China. The country dismissed claims the toll could be as high as 50. The authorities in the Islamic Republic have come...
Read more
Ahmedabad: India and the US are committed to defend their people from radical Islamic terrorism, resolved to significantly expand defence ties and are working on a 'fantastic' trade deal, said US President Donald Trump here Monday. He asserted that his country 'loves' and is 'loyal' to India. Addressing a huge...
Read more
New Delhi: A Delhi Police head constable was killed and a Deputy Commissioner of Police injured Monday during clashes over the new citizenship law in northeast Delhi, a senior officer said. Head constable Ratan Lal was attached to the office of the Assistant Commissioner of Police, Gokulpuri, the official stated. He also said that a large number of police personnel have also been injured, the exact number of which is yet...
Read more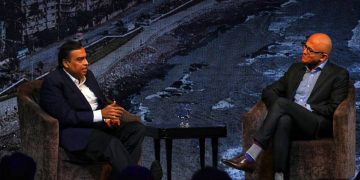 Mumbai: With mobile networks better or at par with anywhere else in the world, India has an opportunity to become a 'premier digital society', billionaire Mukesh Ambani said Monday as he saw the country becoming the third world's largest economy within the next decade. Speaking at a fireside chat with Microsoft CEO Satya Nadella, the Realiance Industries chief said that a big change driving this transformation was the deepening of mobile...
Read more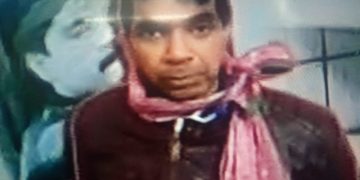 Mumbai: Gangster Ejaz Lakdawala has told Mumbai Police that close aides of Chhota Rajan had planned to kill fugitive underworld don Dawood Ibrahim in 1998, but the operation failed. Lakdawala, 50, who was on the run for two decades and was once a close aide of Dawood Ibrahim, made this revelation during interrogation by the Mumbai Crime Branch following his arrest last month in connection with cases of extortion and attempt...
Read more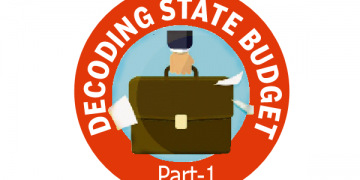 Bhubaneswar: The targets of Sustainable Development Goal (SDG) followed by the Odisha SDG Indicator Framework (OSIF) have emphasized on the two broad aspects of education such as "quality education" and "learning outcome" at the elementary and secondary level. So it is obvious that the focus of the state should be on enhancing the quality of education at the primary level and achieve minimum proficiency. Despite several efforts, the state is still...
Read more
Patiala: A microlight aircraft crashed here Monday in the Army cantonment area, killing an Indian Air Force (IAF) pilot and injuring an NCC cadet. A 'Pipistrel Virus SW 80' trainer aircraft crashed soon after taking off from the Patiala Aviation Club airport, killing Group Captain GS Cheema, an IAF spokesperson informed. Group Captain Cheema was on deputation...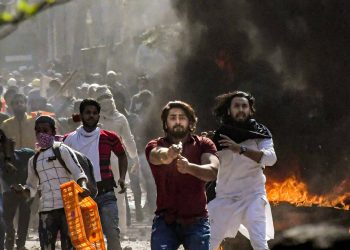 New Delhi: A head constable was among four people killed and at least 50 others, including several paramilitary and Delhi Police personnel, were injured as violence spiralled over the amended citizenship law in northeast Delhi, turning it into a battlefield Monday with frenzied protesters torching houses, shops, vehicles and a petrol pump, and hurling stones. This is...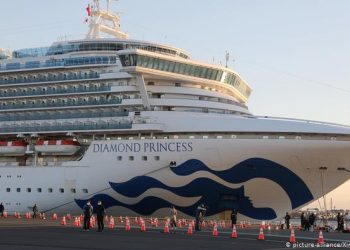 Tokyo: Two more Indian crew members on board a cruise ship moored off the Japan coast have tested positive for coronavirus, taking the total number of infected Indians on the vessel to 14, the Indian embassy here said Monday. The mission also expressed hope that the last groups of results expected to be announced Tuesday and Wednesday...
New Delhi: The Supreme Court-appointed interlocutors filed their report in a sealed cover in the apex court Monday following their talks with protestors at Shaheen Bagh, the epicentre of agitation against the Citizenship Amendment Act (CAA) for over two months. The court had February 17 asked senior advocate Sanjay Hegde to 'play a constructive role as an...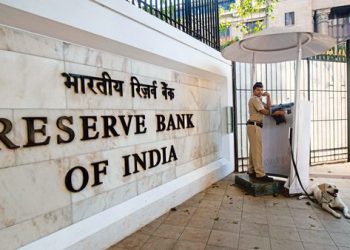 Mumbai: With 'cash is king, but digital is divine' moto, the Reserve Bank of India (RBI) said Monday its endeavour will be to make digital payments a divine experience for the users after being buoyed by over Rs 3.5 lakh crore reduction in the notes in circulation (NIC) post demonetisation. In its assessment of the progress of...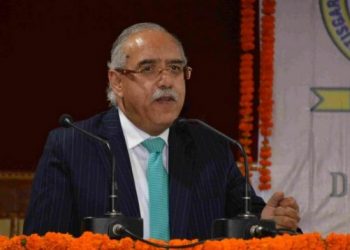 New Delhi: Supreme Court judge Justice Deepak Gupta said Monday that right to dissent is essential for democracy and criticism of the executive, judiciary, bureaucracy and the Armed Forces cannot be termed 'anti-national'. The right to dissent is the 'biggest' and 'most important right' granted by the Constitution and it includes the right to criticise, he said....
Bhubaneswar: With the constant demand for electricity in the city rising with increasing urbanisation, experts here, Monday, mooted how alternative sources of energy such as solar power could be harnessed to reduce burden on conventional methods. In a meeting of Smart City Advisory Forum (SCAF), at Bhubaneswar Development Authority (BDA) premises, Social Security and Empowerment of Persons...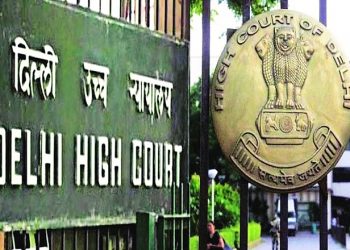 New Delhi: The Delhi High Court has directed the Enforcement Directorate (ED) to return with interest the sum of Rs 7.95 lakh 'illegally' seized from a travel agency owner nearly 25 years ago for alleged violation of the Foreign Exchange Regulations Act (FERA). Justice Vibhu Bakhru said the man has been deprived of his funds for a...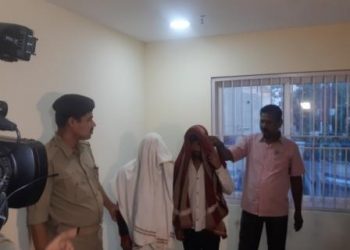 Bhubaneswar: The Special Task Force of state Crime Branch has arrested two drug peddlers from the city and seized 405 grams of brown sugar worth over Rs 60 lakh from their possession. The accused drug peddlers were identified as Sk Saruk of Aradabazar in Sahadevkhunta police limits and Sanjeeb Kumar Dehuri of Sunahat area in Balasore Town...
Perth: Leg-spinner Poonam Yadav (3/18) delivered yet again with timely dismissals to lead India to a comfortable 18-run win over Bangladesh in their ICC Women's T20 World Cup match, here Monday. This was the second victory for the Indian eves, having stunned World Champions Australia last week. Invited to bat, a substantial partnership eluded them after a...