New Delhi: Two junior officials posted at the CBI headquarters here have tested positive for COVID-19. It is the first cases of coronavirus infection in the investigative agencies, sources said Monday. The junior-level officials are being observed. They have been sent...
Read more
Bhubaneswar: Two days after the centre announced a phased exit from lockdown, the Government of Odisha has issued the state's separate Unlock 1.0 guidelines Monday. At a media conference held here, Chief Secretary Asit Tripathy informed about the guidelines. The key points of his address are as follows: Shopping malls...
Read more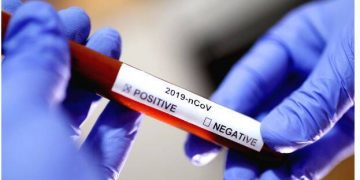 Bhubaneswar: Even though the number of positive coronavirus cases in Odisha is increasing so is the number of recoveries.  A total of 119 coronavirus patients recovered Monday. This took the total tally of recovered patients in the state to 1,245. Jajpur district reported the highest number of recoveries with 60 persons beating the dreaded virus. The other districts that reported recoveries are Cuttack (13), Kendrapara (12), Gajapati (nine), Nayagarh (six), Sundargarh...
Read more
Bhubaneswar: Odisha registered 156 new COVID-19 cases Monday, the highest single day spike so far, taking the total tally in the state to 2,104. Out of the newly detected cases, 153 were in quarantine centres and three were local contacts. Of them, 50 were detected in Kendrapada, 20 in Cuttack, 17 in Ganjam, 14 in Jagatsinghpur, 11 in Jajpur, 9 in Kandhamal, 7 in Bhadrak, 3 each in Khurda, Nayagarh, Sundergarh,...
Read more
New Delhi: India witnessed 8,390 cases in 24 hours on the second consecutive day. With this, the total case count of coronavirus disease mounted to 1,90,535 Monday. India emerged as the 7th worst COVID-hit country globally, leaving behind France and Germany. At least 230 new fatalities were also recorded in 24 hours time, taking the toll to 5,394. According to the Health Ministry, of the total number at least 93,322 cases...
Read more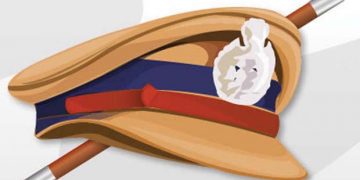 Bhubaneswar: While some policemen brought laurels to the Odisha Police with their exemplary deeds during the nationwide lockdown due to the COVID-19 pandemic, a few of their unscrupulous colleagues did otherwise, it is observed. Recently, several police officials including three inspectors were suspended due to their alleged misconduct and wrongdoings. The common people, social media users and many film actors have heaped praises on the law enforcement officers due to their...
Read more
New Delhi: Two junior officials posted at the CBI headquarters here have tested positive for COVID-19. It is the first cases of coronavirus infection in the investigative agencies, sources said Monday. The junior-level officials are being observed. They have been sent on leave. Also the junior-level officials have been asked to remain in quarantine till they are in...
Bhubaneswar: India's largest integrated power utility Tata Power Monday announced that it has completed the acquisition of a 51 per cent stake in TP Central Odisha Distribution Ltd (TPCODL) for `178.5 crore. TPCODL carries out the business of Central Electricity Supply Utility of Odisha (CESU). "Tata Power has today acquired 51 per cent equity stake in TPCODL...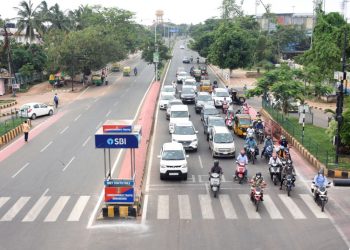 The aerial view of the National Highway in Acharya Vihar and Jaydev Vihar after the state's Unlock 1.0 was announced, Monday The shops at Rasulgarh market wore a deserted look even after the lockdown was lifted in Bhubaneswar, Monday The Bhubaneswar sky was cloudy and conditions were overcast, Monday Bhubeneswar Development Authority demolishes the Nilamadhab slums near...
New Delhi: The government Monday withdrew over 1,000 non- 'swadeshi' products to be banned from sale at Central Armed Police Force (CAPF) canteens. This decision was taken barely a couple of hours after it was circulated as several items in it were made in India. Union Home Ministry officials said that action is being initiated for the...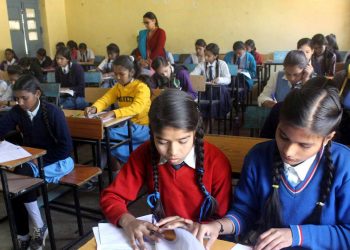 New Delhi: Over 2,00,000 parents from across India have signed a petition. They are demanding that schools should not be reopened unless the COVID-19 situation improves or a vaccine is ready. The parents are worried about the safety of their kids. Huge number of petitioners The petition has been signed by over 2.13 lakh parents. It comes...
London: A mid-morning greyhound race in a virtually empty venue in the central English city of Birmingham wouldn't typically be an occasion warranting special attention. For English sports fans, it was a moment to savour. When six dogs flew out of the traps at Perry Barr at 10:21 a.m. on Monday, it marked the return of competitive...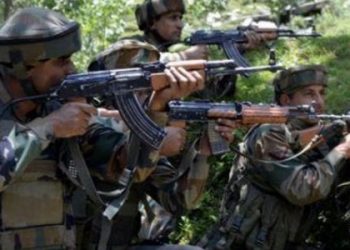 Jammu: Three heavily-armed Pakistani terrorists were killed here Monday. This happened as the Army scuttled a major infiltration bid along the Line of Control (LoC) in Nowshera sector of Jammu and Kashmir's Rajouri district, officials said Monday. The Pakistani terrorists made the abortive attempt to sneak into the Kalal area of Nowshera from Pakistan-occupied Kashmir (PoK), May...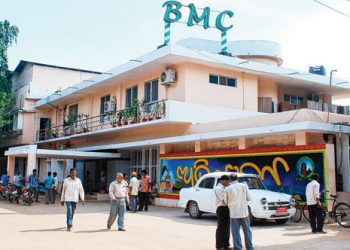 Bhubaneswar: Odisha Human Rights Commission provided (OHRC) a huge relief to the sex workers residing in the state capital. These sex workers are facing difficulty due to the lockdown implemented in Odisha. The OHRC directed the Bhubaneswar Municipal Corporation (BMC) to provide food and rations to the sex workers. OHRC directive The direction was issued by OHRC...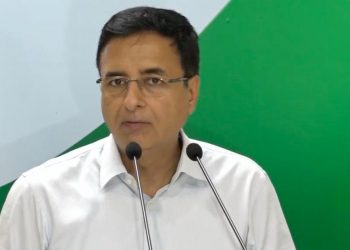 New Delhi: The Congress Monday asked the government to take all political parties and the country into confidence over restoration of the status quo ante on the border with China. Congress chief spokesperson Randeep Surjewala said there can be no compromise on India's security and territorial integrity and posed a set of questions to the government on...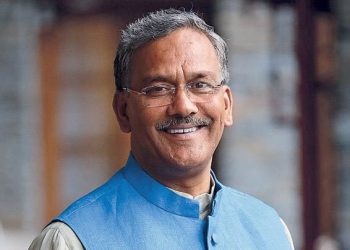 Dehradun: Uttarakhand Chief Minister Trivendra Singh Rawat and three cabinet colleagues were forced into self-quarantine Monday. This happened following a meeting last week with Tourism Minister Satpal Maharaj. The minister tested positive for coronavirus, Sunday with 21 others including his wife officials informed Monday. Others who contracted the infection are Satpal Maharaj's family members and staff. Maharaj...