Odisha News, Odisha Latest News, Breaking News Odisha, Odisha News Paper, Odisha Daily
Tokyo: The death toll due to the devastating typhoon Hagibis that lashed Japan has increased to 66, as search-and-rescue operations continued Tuesday to locate the missing persons. Japan's Self-Defence Forces were deployed to Nagano prefecture to help with search and...
Read more
Srinagar: SMS services were withdrawn as a "precautionary measure" hours after the government restored post-paid mobile connections in Kashmir, officials said Tuesday. Mobile phone services for post-paid subscribers resumed in Kashmir after 72 days Monday noon, but without any internet facilities. By about 5 pm, SMS services had been suspended...
Read more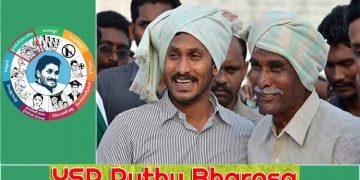 Amaravati: Fulfilling a major poll promise, Andhra Pradesh Chief Minister Y.S. Jagan Mohan Reddy on Tuesday launched 'YSR Rythu Bharosa scheme-PM Kisan' scheme, under which each farmer will get Rs. 13,500 as input assistance every year. The Chief Minister launched the flagship scheme at Kakutur in Nellore district by handing over cheques to beneficiaries. The scheme is expected to benefit 54 lakh farmers including landless tenant farmers across the state. The...
Read more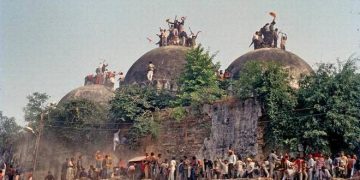 New Delhi: The Hindu side Tuesday urged the five-member Supreme Court bench hearing the Ayodhya title dispute, to undo the historical wrong where a foreign conqueror built a mosque on the birthplace place of Lord Ram. Senior advocate K. Parasaran, appearing for Ram Lalla Virajman, said before the bench: "A foreign conqueror can't come to India, say 'I am Emperor Babur and I am the law'... There is no instance of...
Read more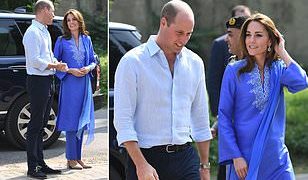 Islamabad: Kate Middleton, the Duchess of Cambridge, donned a traditional kurta Tuesday as she and Prince William met children at an Islamabad school during the first day of their Pakistan visit. Kate dazzled crowds as she stepped out in the traditional blue kurta and scarf by local designer Maheen Khan, while William opted for a casual shirt and trousers to stay cool in the Pakistan heat, The Daily Mail reported. The...
Read more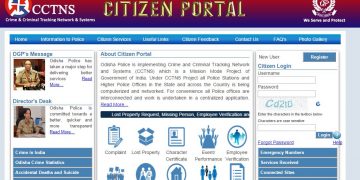 Bhubaneswar: The Citizen Portal of Odisha Police, launched with much fanfare four years ago to allow people to register their complaints online, finds very less visitors, if the data revealed through an RTI plea is any indication. The Right to Information (RTI) reply revealed that the applicants have preferred to physically visit police stations for availing various services like filing of a complaint, obtaining FIR copies and seeking permission for processions...
Read more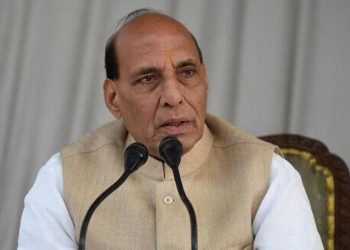 Islamabad: Pakistan Tuesday condemned Defence Minister Rajnath Singh's remarks that no power can stop the nation's "disintegration" if Islamabad did not mend its ways. "We condemn the recent statements made by Indian Defence Minister Rajnath Singh during election rallies in Haryana," Pakistan's Foreign Office said. During a rally in Haryana Sunday, Singh asked Pakistan to forget Kashmir...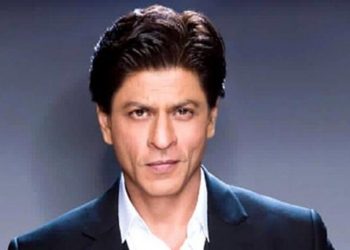 Mumbai: Superstar Shah Rukh Khan thanked his fans for their love and positivity after he crossed 39 million followers on Twitter. The 53-year-old actor expressed gratitude toward his tribe on the microblogging site. "Keep the love flowing. Keep the positivity multiplying. Keep yourself happy... always. Everything is as beautiful as you want to see it. Love you...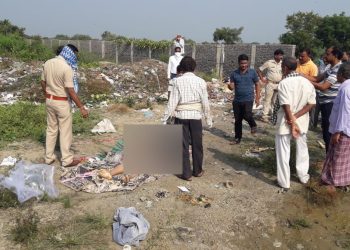 Bijepur:  Local police recovered the body of a young man from a dumping yard near Baunshapola area under Bijepur NAC in Bargarh district Tuesday. Police have identified the deceased as Taranisen Mahala - a resident of Nuanpali village under Gaisilet police limits. According to a source, the deceased has a grievous injury on his head. Police suspect...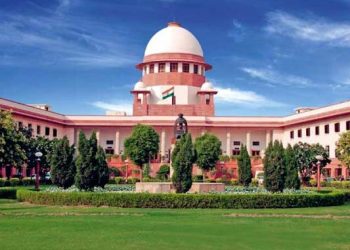 New Delhi: A "historical wrong" was committed by victorious emperor Babur by constructing a mosque at the birthplace of Lord Ram in Ayodhya which needed to be rectified now, a Hindu party said in the Supreme Court Tuesday in the Ram Janmbhoomi-Babri masjid land dispute case. A 5-judge Constitution bench, headed by Chief Justice Ranjan Gogoi, was...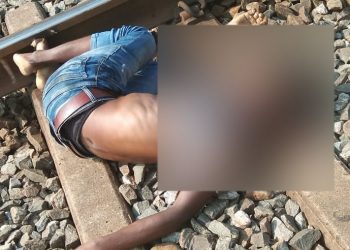 Keonjhar: Railway Police recovered Tuesday the mangled body of a man from railway tracks near Dhatika village under Keonjhar police limits in Keonjhar district. The deceased Tulasi Majhi was a resident of Dhatika village and was popular in the locality as a football player. Police sources, however, are suspecting foul play behind Tulasi's death as his body...
Kochi:The Kerala High Court Tuesday served a notice to superstar Mohanlal on a petition that the permission granted to him to keep elephant tusks should be cancelled. The Chief Justice S. Manikumar after hearing the petition filed by a former Forest Service official ordered the notice to be served to the superstar and posted the case for...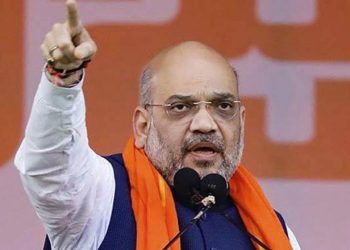 Gurgaon: The abrogation of Article 370 provisions is a "decisive battle" waged by the Narendra Modi government to end years of Pakistan-sponsored proxy war and terrorism, and it will bring long-lasting peace in Jammu and Kashmir, Union Home Minister Amit Shah said Tuesday. Attending the 35th Raising Day celebrations of the counter-terror force NSG as the chief...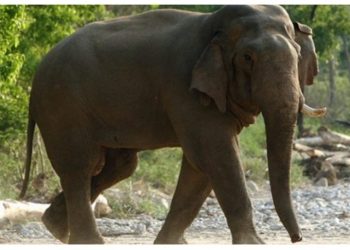 Kalahandi:  A herd of elephants wreaked havoc in Samarpata village under Narla block of Kalahandi district Tuesday. The wild herd strayed into the village and destroyed acres of paddy along with other crops. Many houses were also damaged by the animals that came to the human settlement in search of food. That said, it is nothing new...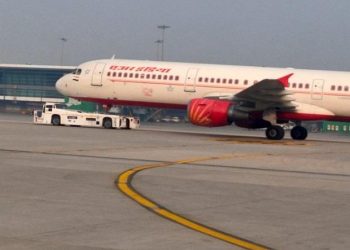 New Delhi: National passenger carrier Air India Tuesday became the first airline in the world to use "TaxiBot" on an Airbus A320 aircraft operating a commercial flight. As per aviation parlance, a "TaxiBot" or "Taxiing Robot", is a pilot controlled semi-robotic towbar-less aircraft tractor used as an alternate taxiing equipment. Accordingly, the airline used the "TaxiBot" on...
Mumbai: Indian-American economist Abhijeet Banerjee has been awarded the Nobel Prize for Economics this year. Meanwhile, the Jawaharlal Nehru University (JNU) connection of the Nobel laureate is also in news because he was jailed in Tihar for 10 days while studying in JNU. Actually JNUSU president was expelled from the campus, which was strongly opposed by many...