Odisha News, Odisha Latest News, Breaking News Odisha, Odisha News Paper, Odisha Daily
New Delhi: Tabla maestro Zakir Hussain and eminent classical dancers Sonal Mansingh, Jatin Goswami (Sattriya) and K Kalyanasundaram Pillai (Bharatanatyam) were conferred the Sangeet Natak Akademi's prestigious fellowships Tuesday. The Akademi also announced 44 recipients of its awards for the...
Read more
Bhubaneswar: The state government has finally admitted to rampant corruption in rural housing schemes in the state. Government officials are exploiting poor people who want to have shelter. This was revealed from a statement of Panchayati Raj & Drinking Water Minister Pratap Jena in the Assembly Tuesday. According to the...
Read more
Mumbai: A decrepit building about 100 years old collapsed Tuesday in south Mumbai's congested Dongri locality, killing at least 11 people and trapping more than 40 people under the debris, once again exposing the creaking infrastructure of India's largest city. The four-storey residential building, in a maze of byzantine lanes and houses clustered closely together, came down shortly before noon, civic officials said. The National Disaster Response Force said six men,...
Read more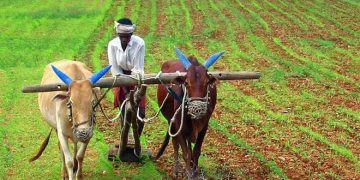 Bhubaneswar: After much dilly-dallying, the state government has finally submitted a list of eligible farmers to the Centre for inclusion under Pradhan Mantri Kisan Samman Nidhi (PM-KISAN) scheme. On the last day (July 15), the state government has submitted the list of about 30 lakh farmers to the Union government for covering them under the PM-KISAN scheme, said agriculture secretary Saurabh Garg. Earlier, the state had provided a list of nearly...
Read more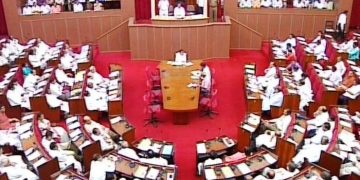 Bhubaneswar: Opposition Congress members Tuesday created a ruckus in Odisha Assembly over the demand for a permanent High Court bench in western Odisha forcing Speaker Surjya Narayan Patro to adjourn the House thrice. The speaker was forced to adjourn the house first for five minutes at 12:06pm and subsequently three times (12:11pm to 12:31pm, 12:31 to 12:41pm and finally from 12:41pm till 3:00pm for the lunch) after the Congress members trooped...
Read more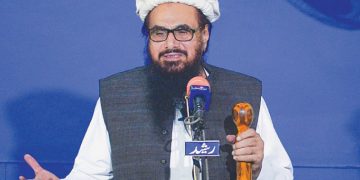 Lahore: Mumbai terror attack mastermind and JuD chief Hafiz Saeed and his three aides were granted pre-arrest bail Monday by the Anti-Terrorism Court (ATC) here, which stopped police from arresting them till August 3 in a land grabbing case for a seminary. The three others who got bail are Hafiz Masood, Ameer Hamza, and Malik Zafar. All four had to furnish surety bonds of Rs 50,000 each. Earlier 'Dawn'...
Read more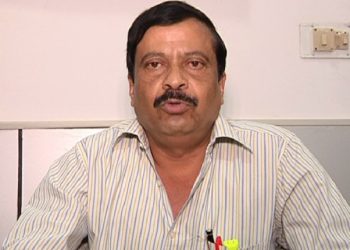 New Delhi: Bharatiya Janata Party (BJP) MP from Bargarh Suresh Pujari Tuesday sought the Union government's attention towards abnormal rise in the cancer cases in Bargarh district. Speaking in the Lok Sabha, the BJP MP said doctors of Odisha have raised a serious alarm over abnormal rise in cancer cases in the district of Bargarh which is...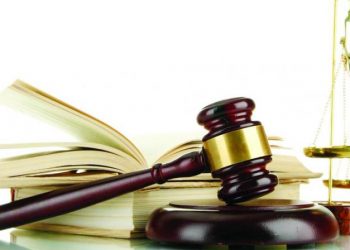 Cuttack: A special court handling chit fund cases Tuesday directed Odisha government to distribute Rs 63.55 crore, deposited in the court account as bail guarantee by managing director and promoters of a Bhubaneswar-based firm, equitably among the duped depositors who had invested money in the company's land scheme. Presiding officer of the designated court EB Rao, allowed...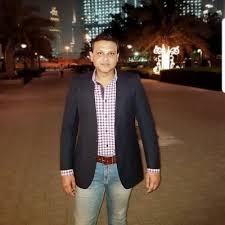 New Delhi: It's the end of surrogacy in India, say experts after the Surrogacy (Regulation) Bill 2019 was tabled in Parliament Monday. The Bill was termed "illogical" by some, but many also said that it was high time the practice of commercial surrogacy was checked. Between 2010 and 2014, India had become the surrogacy capital of the...
Mumbai: Actor-filmmaker Arbaaz Khan has said his next production 'Dabangg 3' is shaping up well and the shooting of the film will be complete by September end. Arbaaz Khan had turned producer with 2010 blockbuster film 'Dabangg', featuring his superstar brother Salman Khan as a small town cop, Chubul Pandey. Arbaaz Khan later made his directorial debut...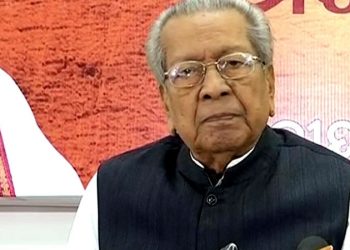 Bhubaneswar: Senior BJP leader and former minister Biswabhusan Harichandan was appointed as Governor of Andhra Pradesh. President Ram Nath Kovind appointed Harichandan and Sushri Anusuiya Uikey as the Governors of Andhra Pradesh and Chhattisgarh, respectively Tuesday. The above appointments will take effect from the dates they assume charge of their respective offices, said a Rastrapati Bhawan communiqué....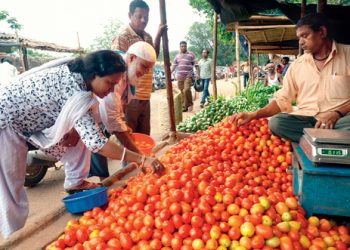 BHUBANESWAR: Ever wished to know the latest market prices of vegetables, pulses or grains on the go? Well, a cutting-edge tech developed by IIT-Bhubaneswar will soon provide the data regarding prices of agricultural commodities to users in a convenient manner. The one-of-its-kind speech-based access technology is designed by a consortium of 12 academic and research institutions including...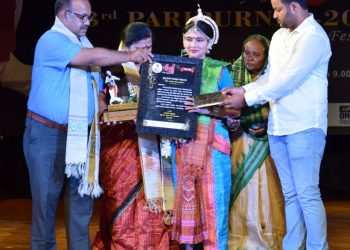 BHUBANESWAR: The third edition of Paripurnaa Dance Festival was organised by Guru Debaprasad Das Foundation at Bhanja Kala Mandap here Tuesday. The programme was held to commemorate the 33rd death anniversary of Late Guru Debaprasad Das. It was inaugurated by Minister of Culture and Tourism Jyoti Prakash Panigrahi. Member of Juvinine Justive board Namrata Chhadda and Superintendent...
Kolkata: Amidst fresh violence and prohibitory orders at Kankinara of the North 24 Parganas district in West Bengal, the area wore a deserted look Tuesday and shops remained closed. While police pickets have been set up at important places to keep an eye on the miscreants, the police and the Rapid Action Force (RAF) personnel marched through...
New Delhi: The Biju Janata Dal (BJD) MP from Berhampur Chandra Sekhar Sahu Tuesday urged the Union government to initiate a pilot project for renovation of several irrigation projects in Gajapati district. The BJD legislator told the Lok Sabha during special mention under Rule 377 that a lot of small and medium irrigation projects which were constructed...
One of the prominent classical dancers of India, Aloka Kanungo is a rare amalgamation of dancing, choreography, teaching and intellect. Endowed with a well-proportioned body, fluent face, expressive eyes and natural beauty in body movement, she translates the quintessence of Odissi dance into sculpturesque beauty and soulful expression. She was in the city to receive Paripurna Award...