Odisha News, Odisha Latest News, Breaking News Odisha, Odisha News Paper, Odisha Daily
Changzhou (China): Reigning World Champion PV Sindhu made an early exit from the China Open badminton tournament after losing a three-game thriller against Thailand's Pornpawee Chochuwong in the women's singles pre-quarterfinals here Thursday. PV Sindhu, squandered a first-game advantage to...
Read more
Bhubaneswar: Former secretary of the Orissa Cricket Association (OCA) Asirbad Behera was arrested by the Central Bureau of Investigation (CBI) in connection with his alleged links with the Artha Tatwa (AT) chit fund scam case. CBI arrested Behera early morning Thursday along with Kamalakanta Das, the owner of Hotel Solan...
Read more
New Delhi: West Bengal Chief Minister Mamata Banerjee met Union Home Minister Amit Shah here Thursday and raised the issue of the National Register of Citizens (NRC) in Assam. After meeting Amit Shah at his North Block office, the Trinamool Congress chief said many genuine Indians were excluded from the NRC in Assam and she has requested the Home Minister to examine their cases. Many of those excluded are Bengali and...
Read more
Kabul: A powerful early morning suicide truck bomb devastated a hospital in southern Afghanistan Thursday, killing at least 20 people and wounding more than 90 others, an official said. The Taliban took responsibility for the attack, which destroyed part of the hospital in Qalat, the capital of southern Zabul province, and left a fleet of ambulances broken and battered. Residents, many of whom had come to see their sick family members,...
Read more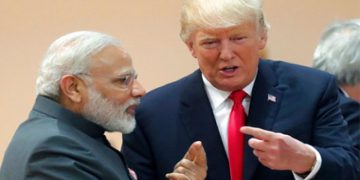 Washington: Prime Minister Narendra Modi and President Donald Trump are scheduled to meet twice in less than a week this month, India's top envoy to America has said, asserting that the India-US strategic relationship has the potential to become the "defining partnership" within this century. Since his re-election in May this year, Prime Minister Modi has met President Trump twice. The previous two meetings of the two leaders were on the...
Read more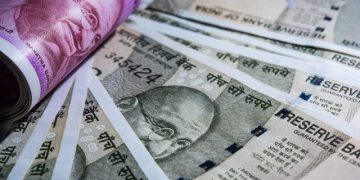 Bhubaneswar: In a bid to ensure growth of revenue collection by 14 per cent each year, the state government has made up its mind to demand extension of GST compensation for three additional years after the expiry of the first five years as mandated by the Constitution. The GST came into effect across the nation July 1, 2017. According to the provisions of the Constitution (101st Amendment Act), the states are...
Read more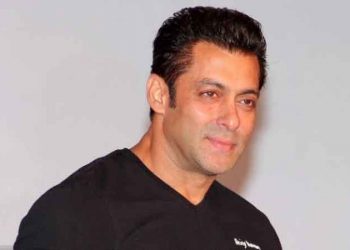 Mumbai: Salman Khan's planned Eid 2020 release 'Inshallah' may have been shelved, but the superstar insists he will have a release on the festival next year. "Yes, we will definitely have a release on Eid. 'Dabangg 3' is scheduled to release in December and after that we will have another film releasing on Eid," declared Salman, while...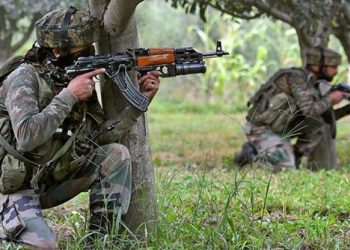 New Delhi: Security forces deployed in the anti-Naxal combat grid have launched a massive operation to find out and defuse IEDs as over 260 troops have either been killed or injured in these blasts in the last three years, officials said Thursday. They said the decision has been taken after it was seen that Maoists were increasingly...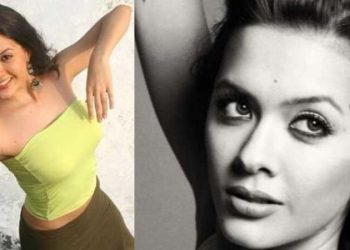 New Delhi: Three men, who duped 'Luck by Chance' actress Isha Sharvani by pretending to be Australian Tax Officers, have been arrested. According to Delhi Police's PRO: "In a major breakthrough, the Cyber Crime Unit (CyPAD) has arrested three men who had duped a renowned NRI female actor/performer, Ms. Isha Sharvani, who now lives in Perth, Australia,...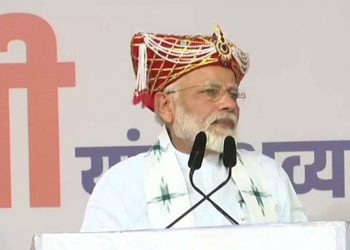 Nashik: Blaming the Congress for the plight of Kashmiris for decades, Prime Minister Narendra Modi Thursday called for 'hugging each Kashmiri' and creating a 'new paradise' in the valley. Launching the BJP's poll campaign for the next month's Maharashtra Assembly elections, Modi said a lot of efforts are being made from across the border to foment violence...
Chhendipada: It is safe to say, the Angul forest department is all talk and no walk when it comes to checking rampant felling of trees in Chhendipada area. A point in case being the check gate on Ugi-Antulia road under Jarapada range of Chhendipada block that has been lying unmanned for months together. Locals said the timber...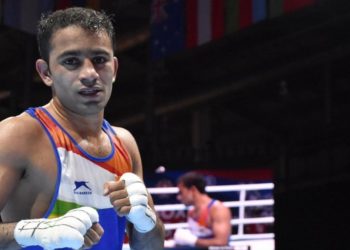 Ekaterinburg (Russia): Amit Panghal (52kg) and Manish Kaushik (63kg) have made the Indian boxing squad for next year's Olympic Qualifiers owing to their medal-winning show at the ongoing world championships. Panghal and Kaushik have entered the semifinals here, making it the first time when India have more than one boxer left in fray for the medal rounds...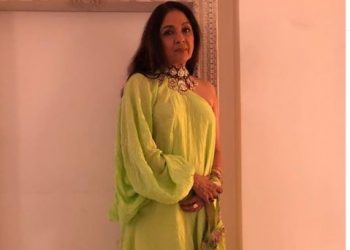 Mumbai: Veteran actress Neena Gupta ditched heels and flowing gown for a gala. Instead, she picked a neon cold shoulder outfit with a pair of sneakers, and won hearts of netizens. Posting Neena's photo on Instagram Wednesday night, her daughter Masaba, a designer, captioned it: "Mujhe gown nahin chahiye or heels ka shauk toh hai hi nahin"...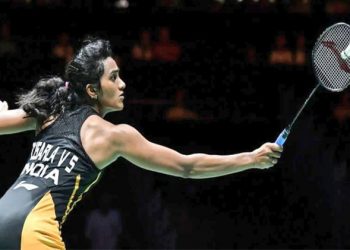 Changzhou (China): Reigning World Champion PV Sindhu made an early exit from the China Open badminton tournament after losing a three-game thriller against Thailand's Pornpawee Chochuwong in the women's singles pre-quarterfinals here Thursday. PV Sindhu, squandered a first-game advantage to go down 21-12, 13-21, 19-21 to Pornpawee in a match that lasted 58 minutes here. Since winning...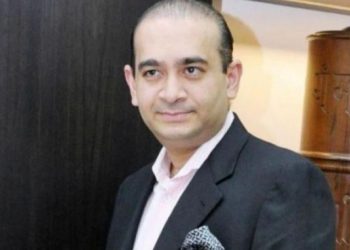 London: Fugitive diamond merchant Nirav Modi, wanted in India in connection with the nearly USD 2 billion PNB fraud and money laundering case, was Thursday further remanded to judicial custody until October 17 by a UK court which said it was working towards his extradition trial hearing in May next year. The 48-year-old appeared via videolink before...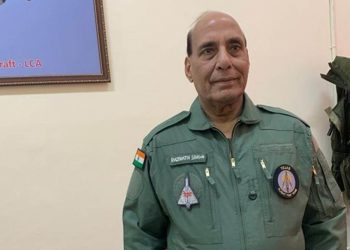 Bengaluru: After flying indigenously-built light combat aircraft Tejas, Union Defence Minister Rajnath Singh said at an event here Thursday that the use of indigenous technology in armed forces would be around 75 per cent by 2029-30. Thursday morning, Singh flew in the Tejas fighter aircraft from the HAL airport in Bengaluru, becoming the first defence minister to...