Odisha News, Odisha Latest News, Breaking News Odisha, Odisha News Paper, Odisha Daily
Mumbai:  Former prime minister Manmohan Singh Friday cautioned the Narendra Modi government against using investigative agencies to pursue 'political vendettas'. The Enforcement Directorate has got more powers than ever under the Modi government, and these powers should be used judiciously,...
Read more
Bargarh: Chief Minister Naveen Patnaik Thursday reached Bijepur to campaign for Biju Janata Dal (BJD) candidate Rita Sahu in the bypoll scheduled to be held October 21. The BJD president is on a two-day visit to Bijepur. He landed at Laumunda temporary helipad in a helicopter at 10:42am Thursday and...
Read more
Bhubaneswar:  The campaign for the bypoll to Bijepur Assembly constituency in Odisha's Bargarh district has gained momentum with the three major political parties leaving no stone unturned to woo the voters. The leaders of Biju Janata Dal (BJD), Bharatiya Janata Party (BJP) and Congress have intensified their campaigning in the constituency which will go to polls October 21. BJD president and Odisha Chief Minister Naveen Patnaik Thursday canvassed for party candidate...
Read more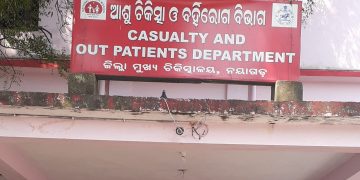 Nayagarh: The state government may have implemented 'Mo Sarkar' initiative to keep a tab on quality of healthcare services offered in the state, but, that is unlikely to bring the desired changes without improvement in adequate infrastructure and manpower. This was evident when 5T secretary VK Pandian along with several other top government officials visited Nayagarh district headquarters hospital (DHH) for an inspection recently. As expected, the officials found the patients...
Read more
Mumbai: Attacking the Bharatiya Janata Party (BJP) government for the current economic slowdown and rural distress, former Prime Minister Manmohan Singh said that merely 'passing the buck to Congress would not work'. "The present government should have learned and provided credible solutions to resolve the problems confronting the Indian economy. Five-and-half year is sufficient time to solve issues. Passing the buck to the Congress for India's problems does not work," Manmohan...
Read more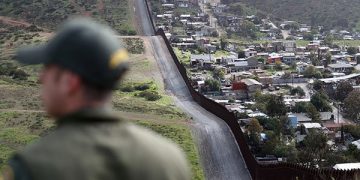 Mexico City: In a first, Mexico's migration authorities deported 311 Indians, including a woman, from various parts of the country amidst its stepped up efforts to check people illegally crossing its borders following pressure from the US. According to a press release issued by the National Migration Institute (INM) Wednesday, the Indian nationals, who did not have a condition of regular stay in the country, were deported from the Toluca City...
Read more
Ranchi: The Cricket Association of Bengal (CAB) has sent an invitation to Bangladesh Prime Minister Shiekh Hasina to watch her country's Test match against India at the Eden Gardens from November 22-26, sources in the association said. It has been learnt that CAB has also sent invitation to Prime Minister Narendra Modi but it couldn't be confirmed...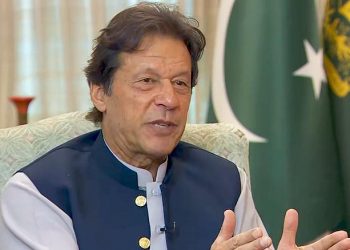 Islamabad: Prime Minister Imran Khan Thursday launched a Rs 100-billion worth initiative to empower youths by providing them technical and financial support to start businesses. The first phase of the Kamyab Jawan Programme was unveiled at a special ceremony in Islamabad. "We have allocated Rs 100 billion for youths under the programme. Rs 25 billion from the...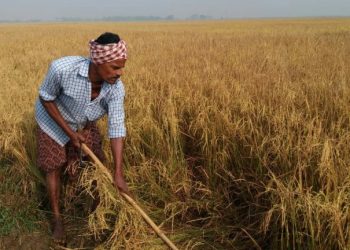 Attabira: Pests have reportedly caused massive damage to paddy plants in Attabira and Bheden blocks of Bargarh district. This has dealt a blow to the economic backbone of the farmers while some of them are in a hurry to save crops by starting early harvesting. Pests have spread in two acres of Santosh Bhoi, a farmer of...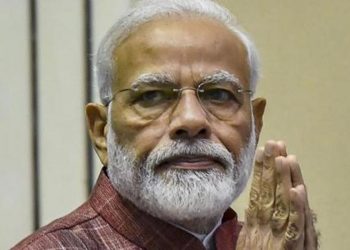 Pune: The ongoing action against those who had indulged in corruption and frauds during the earlier regimes will continue, Prime Minister Narendra Modi said here Thursday. Speaking at a rally ahead of the October 21 Maharashtra Assembly elections, Modi said the middle class has made a great contribution to the economy. The city has a sizable middle-class...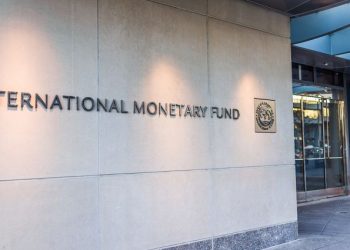 Washington: The International Monetary Fund Thursday said though India has worked on the fundamentals of its economy, there are problems, including the long-term drivers of growth, that need to be addressed. The IMF Tuesday trimmed India's growth forecast by 90 basic points to 6.1 per cent. This is second downward revision in seven months and in total...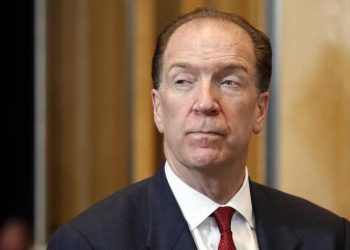 Washington: World Bank President David Malpass said Thursday that he would travel to India and Pakistan later this month where he will discuss the challenges in the financial sector. "In India, I hope to discuss the challenges in the financial sector, where progress can be made and help India grow even faster than it is," Malpass  said...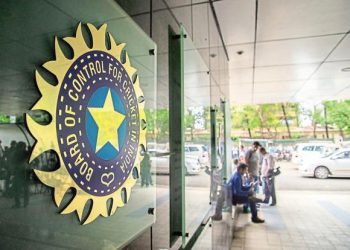 New Delhi: The Committee of Administrators (CoA) has conveyed to the ICC that BCCI will not be bound by decisions taken during world governing body's Board meeting in Dubai since Amitabh Choudhary was not India's authorised representative. Choudhary was barred by the CoA from attending ICC meeting but participated in the policy-decision voting on the invitation of...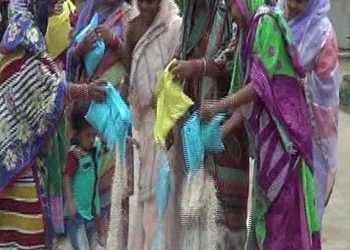 Champua: Amid allegations about proliferation of liquor trade in many villages under tribal-dominated Champua block in Keonjhar district, women affiliated to 21 self-help groups (SHGs) took out a protest rally at Rangamatia panchayat Thursday. The women activists alleged that the villages are now flooded with both country and foreign liquor and ganja, which has left scores of...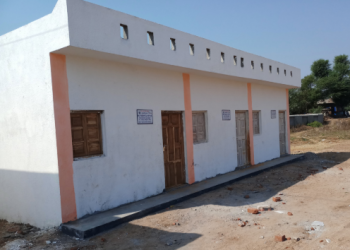 Bhubaneswar: Five months after the cyclonic storm Fani pummeled the Odisha coast, the state government has completed the exercise of identifying affected families, who lost their houses in the cyclone. The state government has uploaded the details of 12.75 lakh beneficiaries of 14 Fani-affected districts on Central government's mobile application and a proposal in this regard has...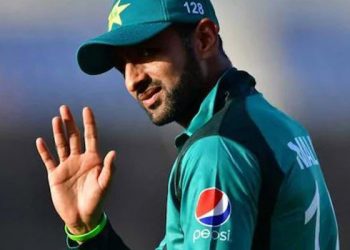 Johannesburg: Pakistan all-rounder Shoaib Malik will join Johannesburg-based Jozi Stars for the latter stages of the Mzansi Super League Twenty20 tournament this season. The franchise announced Thursday that Malik would take over from West Indian Chris Gayle, the franchise's marquee overseas signing. Gayle is only available for the first six of the Stars' ten league matches. The...