Odisha News, Odisha Latest News, Breaking News Odisha, Odisha News Paper, Odisha Daily
Tokyo: Four Indian crew members, who underwent tests for the coronavirus along with others still on board the cruise ship moored off the Japan coast, have tested positive for COVID-19, taking the total number of Indians infected with the virus on the vessel to 12, the Indian embassy said Sunday....
Read more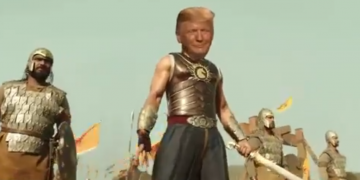 Washington:  US President Donald Trump Saturday said he was looking forward to being with his 'great friends' in India next week as he retweeted a short video in which his face was superimposed on the hit movie-character Bahubali, showing the president as a great saviour bringing peace to his kingdom. President Trump will pay a state visit to India on February 24 and 25 at the invitation of Prime Minister Narendra...
Read more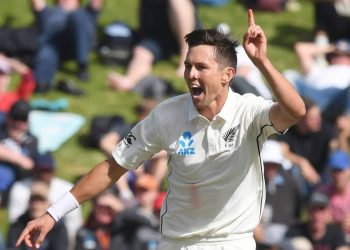 Wellington: New Zealand left-arm pacer Trent Boult Sunday said he didn't want Virat Kohli to settle down and hence targeted him with bouncers which eventually brought the Indian captain's downfall. Kohli made 19 off 43 balls before trying to hook a Boult bouncer only to be caught by wicket-keeper BJ Watling, providing New Zealand with an opportunity...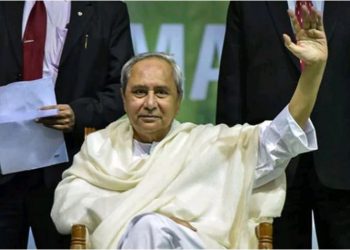 Bhubaneswar: Odisha Chief Minister Naveen Patnaik Sunday filed nomination papers seeking his re-election as the BJD president -- the post he had been holding since the regional outfit was formed on December 26, 1997. Accompanied by senior leaders, MPs and MLAs, Patnaik arrived at the state headquarters of the Biju Janata Dal, a party he founded and...
Washington: US Senator Bernie Sanders Sunday secured a convincing victory in the crucial Nevada caucus, giving a big boost to his campaign for the 2020 White House bid as the race to Democratic party's nomination gathers momentum over the next few months. Multiple American media outlets declared Sanders as the winner of the Nevada Caucus for the...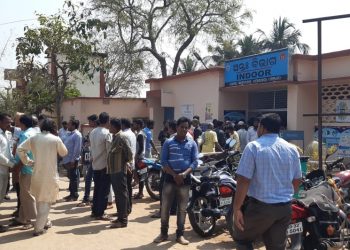 Hatiota: Three children were burnt to death and another suffered extensive burn injuries in a mishap at Khairachhata village under Polasara block of Ganjam district Sunday morning. The deceased have been identified as Deepak Goud, Sairam Jena and Itishree Jena. Critically injured, Alok Jena is struggling for life at MKCG Medical College and Hospital in Berhampur. According...
Jajpur: Three Odia young men working at a cotton mill in Gujarat's Ahmadabad died Saturday following a gas tank explosion at the factory. The deceased have been identified as Dayanidhi Khuntia, Chinmay Khuntia and Kamesh Singh, all residents of Karabi Bazaar locality under Jajpur police limits.   According to a source, the gas tank inside Lotus Cotton...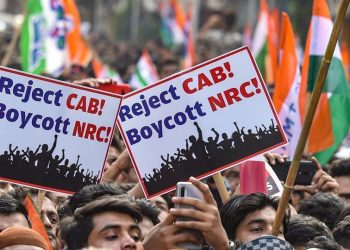 New Delhi: The Citizenship Amendment Act and the National Register of Citizens in India are among the several sensitive legal issues which have drawn the attention of the Cornell Law School for conducting a fact-based study on them. The US-based Ivy League law school, which launched its Cornell India Law Centre here early this month, is dedicated...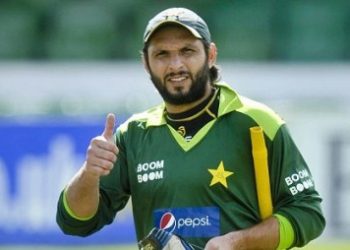 Karachi: Former Pakistan all-rounder Shahid Afridi has credited the success of Indian cricket to the Indian Premier League, saying it has helped the country's budding cricketers to cope better with the pressures of international cricket. "I think the IPL turned around Indian cricket. Their new players after having played in the IPL with top foreign players and...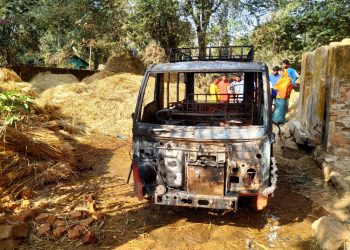 Papadahandi: Two heaps of paddy and a Tata Magic vehicle were reduced to ashes after a major fire broke out in Kharaki village of Dengaguda panchayat under Papadahandi block of Nabarangpur district late Saturday night. According to villagers, Harischandra Mirgan has stored his harvested paddy in an open field for processing. Pravudaan Mirgan has kept his Tata...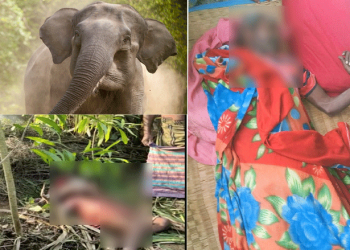 Pipili: A tusker trampled three persons to death and injured at least ten others in several areas coming under Pipili and Balanga police limits of Puri district in wee hours of Sunday. The deceased have been identified as Jugal Kishore Bhatt of Gopinathpur village, Makara Palei of Chandradeipur and Chaitanya Sahu of Rajatei village. The injured ones...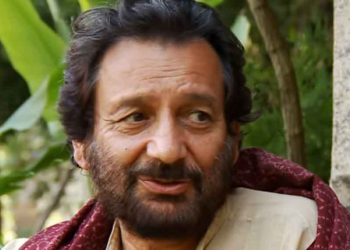 Mumbai: After actress Sonam Kapoor, filmmaker Shehkar Kapur, who is known for helming the iconic film 'Mr India', has expressed his disappointment over the news of a remake of the movie by director Ali Abbas Zafar. Shekhar on Sunday took to social media and posted late actor Amrish Puri's still from 'Mr India', in which Puri played...