Odisha News, Odisha Latest News, Breaking News Odisha, Odisha News Paper, Odisha Daily
Washington:  A top American diplomat had sent a written reprimand to the chiefs of the Pakistani Air Force in August accusing them of misusing the US-supplied F-16 fighter jets and jeopardising their shared security, a media report said citing official...
Read more
Guwahati: Amidst reports of two protestors dying in police firing, thousands of people defied curfew to hit the streets as the raging agitation against the Citizenship Amendment Bill saw the house of an MLA and a circle office being set ablaze, while the government removed two key police officers Thursday....
Read more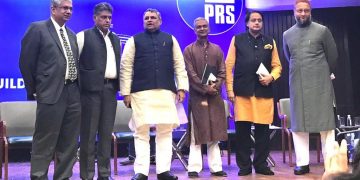 New Delhi: Coming down heavily on the anti-defection law which restricts a lawmaker from expressing his/her opinion on an issue, former Lok Sabha MP Tathagata Satpathy, Thursday, termed the law 'anti-democracy' and accentuated that 'the law has hollowed out the democracy from within'. Participating in a discussion on 'Anti-Defection Law and the Whip System' organised by the PRS Legislative here, the former MP said that it forces a member to react...
Read more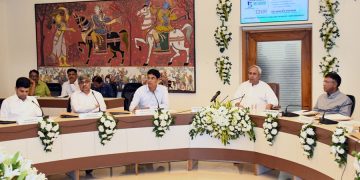 Bhubaneswar: Taking forward the 5T initiative, the state government Thursday included the departments of Agriculture and Farmers' Empowerment and Higher Education in the 'Mo Sarkar' (my government) programme. The basic objective was to provide good governance to the people under its 5T (teamwork, technology, transparency, time leading to transformation) initiative. The state government had launched 'Mo Sarkar' programme October 2, 2019. Though initially it was implemented in the departments of Home...
Read more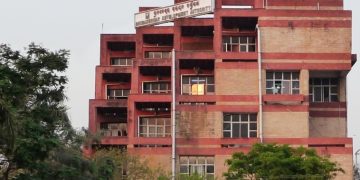 Bhubaneswar: In a move to promote clean and green environment in Capital city, the Bhubaneswar Development Authority (BDA) has made it mandatory for all housing projects to provide infrastructure for non-motorised transport (NMT) at building and plot level. As decided in the Building Plan Committee meeting of BDA, dedicated cycle tracks should be the integral part of planning. According to the guidelines, no housing project will get approval if it fails...
Read more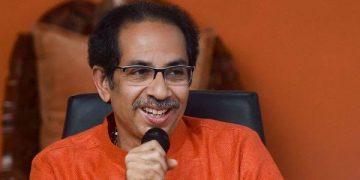 Mumbai: In what was described as a 'balancing exercise' in political circles, Maharashtra Chief Minister Uddhav Thackeray allocated the Home department to Shiv Sena, Finance to Nationalist Congress Party and Revenue to Congress Thursday. The suspense over portfolios allocation, amid reports of a tug-of-war among the Maha Vikas Aghadi (MVA) allies, ended exactly a fortnight after Thackeray took oath as CM along with six cabinet ministers who were sworn in Nov...
Read more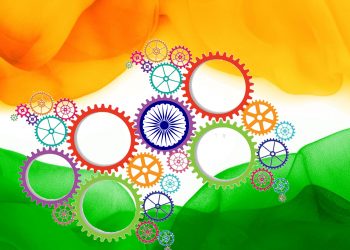 Suresh Prabhakar Prabhu & Sabyasachee Dash A silent revolution is happening in India; the country is changing rapidly right before our eyes. This is an India significantly powered by Small and Medium Enterprises (SMEs). The SME sector, with about 36 million units, is being touted, and rightly so, as the backbone of India's burgeoning economy. Whether it...
Early this month, the Reserve Bank of India (RBI) decided to hold on to benchmark lending rates. It was widely expected that the bank would lower the repo rate by at least 25 basis given the shrinkage in GDP numbers. However, that was not to be. At his post-review interactions with the press, Governor Shaktikanta Das said...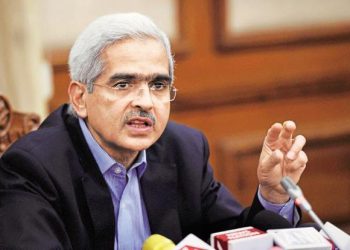 New Delhi: The one year of Reserve Bank of India (RBI) Governor Shaktikanta Das has been quite action-oriented with new approach and policies. That's the broadly held view. However, it comes with some riders, particularly about his decisions. There are diverse views on the RBI governor's first-year stint at the Mint street on his policies and approach....
New Delhi:  The Centre has contracted an additional 12,660 tons of onions for imports which will begin arriving in the country from December 27. With this additional quantity, the total quantity of imports that have been contracted so far reaches approximately 30,000 tons. The Department of Consumer Affairs has also directed MMTC to issue fresh tenders for...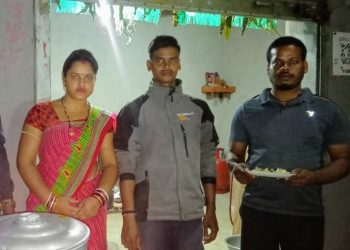 Ghasipura: The business of momos, now a part of street food culture, has been picking up in Anandapur area of Keonjhar district. Leading in this momo business is a woman who has become self-sufficient. She is Sasmita Das, wife of Gobinda Das of Fakirpur under Anandapur municipality. The momos that she serves is popular in the area....
Guangzhou:  Defending champion PV Sindhu's campaign in the year-ending BWF World Tour Final was all but over after the Indian lost to China's Chen Yufei 22-20, 16-21, 12-21 here Thursday. Just like in her campaign opener against Japan's Akane Yamaguchi on Wednesday, Sindhu squandered a game advantage to lose yet again in a one hour and 12...
San Francisco: A recent report on Internet found that 1.1 million children learn online that Saint Nick is a fictitious character, as the first article in the search says 'as adults we know Santa Claus is not real.' When searching 'Is Santa real' the first article that is displayed comes from Quartz, which provides parents with advice...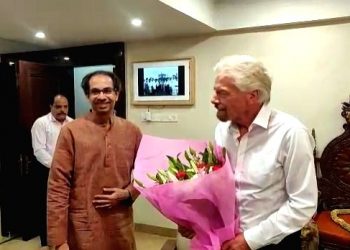 Mumbai: Apparently panicking after the new Maharashtra government announced a review of all mega infrastructure projects, British business magnate Sir Richard Branson came to meet Chief Minister Uddhav Thackeray to give a boost to his proposed Mumbai-Pune 'Hyperloop' transportation project, here Thursday. The meeting was described as 'courtesy call' by both sides with the discussions focusing on...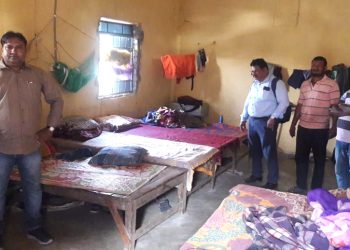 Bhadrak: About one and a half week after Orissa POST reported alleged bungling of stipends worth crores of rupees through forged caste certificates in some private engineering institutions in Bhadrak, the district administration has intensified its investigation. It conducted a probe for the second time Wednesday six days after the first phase of the probe. On instruction...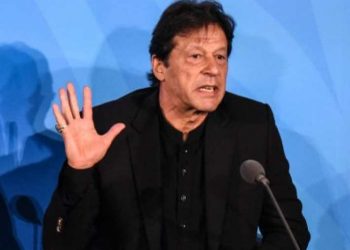 Islamabad:  Condemning the passing of Citizenship (Amendment) Bill 2019 in Indian Parliament, Pakistan Prime Minister Imran Khan Thursday said that India under Prime Minister Narendra Modi, has been moving systematically with a 'Hindu supremacist agenda'. Imran took to Twitter and alleged that minorities are being persecuted in India. "Starting with illegal annexation and continuing siege of Jammu...