Odisha News, Odisha Latest News, Breaking News Odisha, Odisha News Paper, Odisha Daily
New Delhi: "It's just bombs all over the place" — US President Donald Trump's vision of Jammu and Kashmir, as if it were another Syria, evoked derision on social media Tuesday, with Twitterati slamming his comments. One Twitter user posted:...
Read more
Bangalore: The Congress-JD(S) coalition government in Karnataka headed by Chief Minister HD Kumaraswamy collapsed Monday night capping a 14-month long turbulent tenure, losing a trust vote in the Assembly, setting the stage for the BJP's return to power in the southern state. After losing the trust vote which missed a...
Read more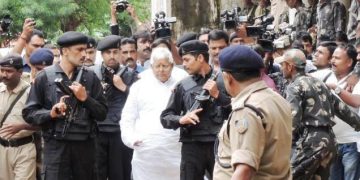 New Delhi: The Centre has removed the VIP security cover of several politicians and lawmakers, including RJD boss Lalu Prasad and Samajwadi Party (SP) chief Akhilesh Yadav, while it has scaled down the protection category of many others after reviewing over 130 cases, official sources said Tuesday. This is the first full-scale review of VIP protectees by the Union Home Ministry after the Modi 2.0 government took charge. Sources said the...
Read more
New Delhi: Supporting the Motor Vehicle (Amendment) Bill, 2019, the Biju Janata Dal (BJD) Tuesday urged the Centre to increase the amount of compensation to be paid to the victims in case accident deaths. Speaking on behalf of the party during the discussion on the Motor Vehicles (Amendment) Bill, 2019, BJD MP from Keonjhar Chandrani Murmu praised the Union government for bringing the Bill. She urged the government to hike compensation...
Read more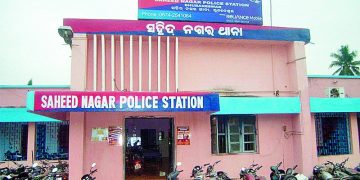 Bhubaneswar: Even though the state is witnessing a surfeit of women atrocity cases, the casual attitude of the police department in providing justice to the victims has become a cause of concern. This is evident from the fact that Sahid Nagar police station, one of the busiest police stations in the Capital city, doesn't have a lady police officer who would listen to the women victims and register their plaints. The...
Read more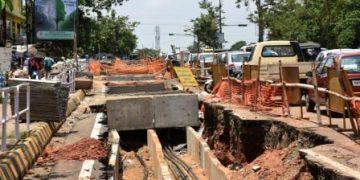 Bhubaneswar: With the authorities envisaging to achieve another ambitious project, shop owners and residents along the Janpath Marg are facing a harrowing time due to ongoing deep excavation works for laying power lines along the lanes. Executed by the Odisha Power Transmission Corporation Limited (OPTCL) the work of laying underground power cable is underway from Ram Mandir to Vani Vihar. Started from mid June, the works of deep excavation has caused...
Read more
Mumbai: Aishwarya Rai is one of the most dignified actresses of the generation. Being a mother of a girl Aaradhya, Aishwarya is devoting all her time to raise her girl with good values. The 'Devdas' actress refrains from any kind of controversies. But, there was a time, when she had a rather ugly showdown with actress Manisha...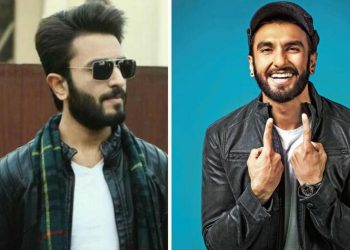 Mumbai: Ranveer Singh is currently basking on the super success of his latest outings Simmba and Padmavaat. Currently, the actor is busy prepping for his upcoming movie '83' also starring his wife Deepika Padukone. Interestingly, his fans have across his lookalike Hammad Shoaib, a resident of Faisalabad in Pakistan's Punjab province, who is creating a lot of...
There are many structures in the world that have strange connections and rules. It is difficult how these rules came into being or why they have been implemented. Tourists visiting the place also fail to understand the reasons behind such strictures. If you have passion to explore such strange places in India, then Jalaun district of Uttar...
Mumbai: Today, Salman Khan is a well known star and has a huge fan following across the globe, thanks to his humongous hits like Wanted, Tere Naam and Kick. He is being loved by thousands of his fans who can go to any extent to show their love for the Dabangg star. However, there was a time...
Cricketer Zaheer Khan and actress Sagarika Ghatge's love story is nothing short of a fairy tale. After initially being two people who met in group outings owing to mutual friends, Zaheer and Sagarika eventually started dating and their romance blossomed into a classical, dreamy love story. According to sources, Zaheer was busy in his cricket career while...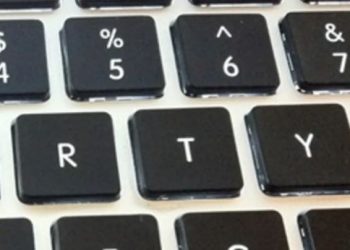 The computer was invented in the 19th century by a famous mathematician Professor Charles Babbage. Therefore he is called as the 'father of computer'. Since then, many changes have been made in the computer. The faster you run your fingers on the computer's keyboard, the faster the information is shared across the world, but have you ever...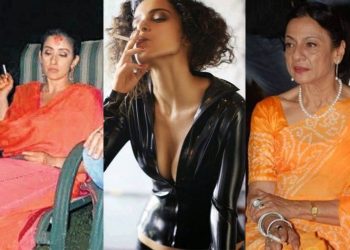 Mumbai: Desi girl Priyanka Chopra recently seen smoking cigarette on the Miami Beach with mother and husband. The picture took her fans to surprise and the trolling started straightaway. Fans are sharing Priyanka's tweet along with the picture where she earlier tweeted 'smoking is dangerous for health'. Currently, this photo of Priyanka Chopra is buzzing around the social media....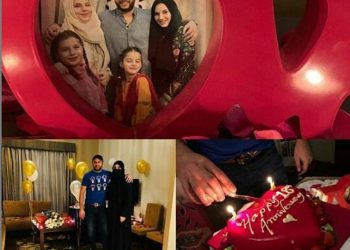 Pakistani cricketer Afridi was born in 1975 in Khyber Agency, Pakistan. Afridi is married to his maternal cousin Nadia Afridi and has four daughters: Aqsa, Ansha, Ajwa and Asmara. Afridi was drafted to the Pakistan senior national team after fine performances at the under-19 championship circuit starting the 1994–95 season. Playing for the Karachi Whites, he helped...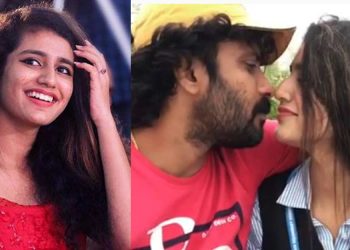 Chennai: Malayalam actor Priya Prakash Varrier became an internet sensation overnight for her wink video and became the 'Wink Girl' in year 2018. A video of her winking to a track of Malayalam movie Oru Adaar Love made her a household name across the country as her video started doing rounds on all social media platforms including...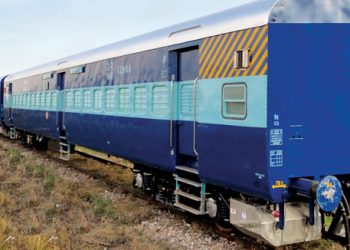 About 164 years ago, the Indian Railways had started its services and the first passenger train in India ran between Bombay (Bori Bunder) and Thane on 16th April 1853. While travelling through train, you may have seen different colored stripes on the train coaches such as yellow or white etc. Ever wondered what does these colored stripes...