Odisha News, Odisha Latest News, Breaking News Odisha, Odisha News Paper, Odisha Daily
Peshawar: At least seven persons, including four policemen, were killed Sunday and around 40 others injured in northwest Pakistan in a terror strike on a checkpost and a subsequent suicide blast by a burqa-clad woman at a hospital where the...
Read more
Bhubaneswar: In a bid to boost infrastructure development in the constituencies, the state government provides `1 crore to each MLA as Local Area Development (LAD) fund to implement some infrastructure projects under his/her Assembly constituency. Thanks to the callousness of concerned officials, about `251.38 crore MLALAD fund has remained unutilised....
Read more
New Delhi: The BJP is in an overdrive to get the better of opposition in the Rajya Sabha, winning over members of rival parties in the last few weeks to boost its numbers in the Upper House. Four of the six Telugu Desam Party MPs in the Rajya Sabha recently joined the BJP. One Samajwadi Party member, Neeraj Shekhar from Uttar Pradesh, quit his seat to join the saffron party, which...
Read more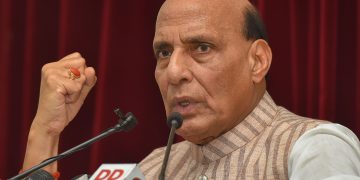 New Delhi: Lauding the heroes of the Kargil war, Defence Minister Rajnath Singh said Sunday he will do his best to ensure that no harm comes to the pride and honour of the soldiers. Addressing a gathering of war veterans, Kargil war widows and others at an event held here to commemorate 20 years of 'Operation Vijay', Rajnath Singh said, "Whatever we can do to honour our martyrs is less. We...
Read more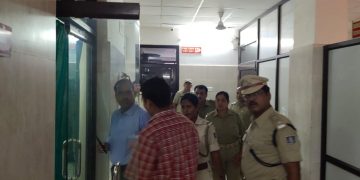 Angul: An eight-year-old girl was allegedly kidnapped and raped and dumped in a heap of garbage, presuming her to be dead about 400 metres from police outpost here late Saturday night. The accused is reported to have abducted the girl to an Aahar centre near the bus-stand and raped her. Later he assaulted her brutally in a bid to kill her and dumped her on a heap of garbage before fleeing...
Read more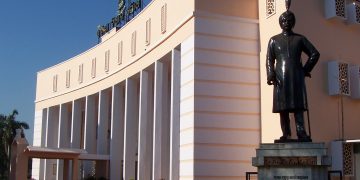 Bhubaneswar: Non-submission of audit report of state funded universities in the Assembly in last 20 years triggered uproarious scenes in the House today forcing Speaker Surjya Narayan Patro to adjourn twice. The issue was raised by Congress legislature party leader Narashingh Mishra during the zero hour and Congress members trooped into the well of the House and shouted slogans disrupting the proceedings. The Speaker was forced to adjourn the house twice...
Read more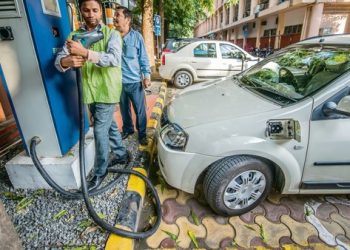 New Delhi: The GST Council, chaired by Finance Minister Nirmala Sitharaman, will meet July 25 and decide on lowering tax rates for electric vehicles, officials said. The 36th meeting of the council, which will happen through video conferencing, is also likely to decide the valuation of goods and services in solar power generating systems and wind turbine...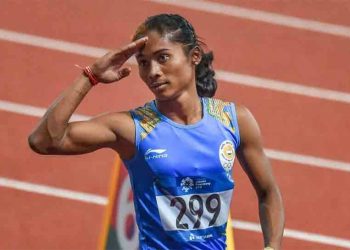 New Delhi: The accolades have been flowing for Hima Das as she collected five gold medals in Europe over the course of this month and the latest one has come from none other than cricket legend Sachin Tendulkar. The former India captain Sunday expressed his admiration for the 19-year-old ace sprinter through a tweet. "Loving the way...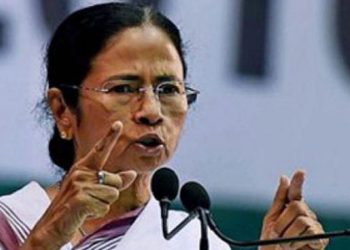 Kolkata: Accusing West Bengal BJP leaders of being involved in a scam relating to the Pradhan Mantri Ujjwala Yojana, Chief Minister Mamata Banerjee Sunday said it needs to be probed as lot of complaints have been received. "I want a probe with regard to Ujjwala, because many people have complained. This will be done," she said while...
Bhubaneswar: A day after completion of voting for the much awaited Patkura Assembly seat, a political slugfest has started among the major three parties in state. BJP levelled EVM tampering and booth rigging charges against BJD while the ruling party termed it 'fear of defeat'. However, Congress alleged both BJD and BJP have spent huge amount of...
Puri: The Puri district administration Sunday organised several cultural events near the Lions' Gate of Srimandir as part of its effort to add to the spiritual environment near the 12th century shrine. Additional collector Binaya Kumar Dash, District Rural Development Agency (DRDA) project director Vishal Singh, sub-collector Bhabataran Sahu, senior Srimandir servitors Madhab Pujapanda and Janardhan Pattajoshi...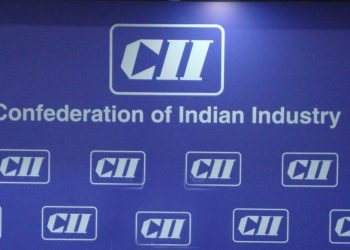 New Delhi: A study has identified 31 products such as women's apparel, drugs, and cyclic hydrocarbons that have high export potential and can make India a top exporter of these products, industry body Confederation of Indian Industries (CII) said Sunday. The CII study has come against the backdrop of India's exports entering the negative zone after a...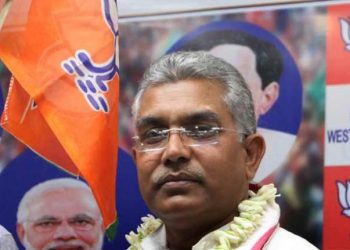 Kolkata: West Bengal BJP president Dilip Ghosh Sunday termed Trinamool Congress' Martyrs' Day rally as a "mega flop show" and claimed that the attendance in the rally was the lowest in its history of 26 years. Claiming that Bengal's ruling party had failed to bring in even one-fourth of the crowd it had gathered on this occasion...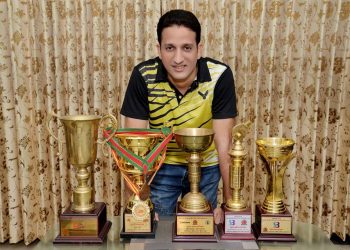 Cuttack: A dental surgeon by profession, an inherited playback singer and a five-time national table tennis champion! Meet Bangladesh's senior and most successful paddler Manas Ranjan Chowdhury. He is currently in Cuttack leading their contingent in the ongoing Commonwealth Table Tennis Championship. A multitalented by his array of talent, it has been an interesting journey for Chowdhury...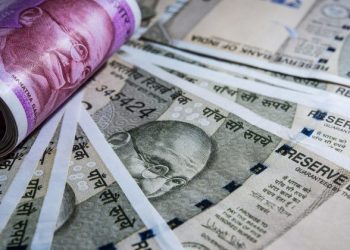 Bhubaneswar: The state government has issued notifications to borrow Rs 1,000 crore from open market to meet some of its committed expenditures. The loan will be raised through sale of government securities of five-year and 10 year tenures. "The proceeds of the loan will be utilised to finance development programmes and projects sanctioned by the government. The...
New Delhi/Bengaluru: The 15 Karnataka rebel Congress and JD-S legislators and two Independents Sunday filed a joint petition in the Supreme Court seeking direction to Assembly Speaker K.R. Ramesh Kumar and Chief Minister H.D. Kumaraswamy to hold the trust vote by 5 pm Monday. "We pray for an order directing the floor test in the Karnataka Assembly...