Odisha News, Odisha Latest News, Breaking News Odisha, Odisha News Paper, Odisha Daily
Beijing: China, which claims Arunachal Pradesh as part of south Tibet, has objected to Home Minister Amit Shah's visit there to attend the statehood day Thursday, saying it is "firmly opposed" to his trip as it violated Beijing's "territorial sovereignty...
Read more
Beijing: The overall death toll in China due to the deadly coronavirus has increased to 2,118, with a total of 74,576 confirmed cases, health authorities said Thursday. The National Health Commission said that it had received reports of 394 new confirmed cases and 114 deaths Wednesday from 31 provincial-level regions...
Read more
Bhubaneswar: Speaker S N Patro Wednesday directed Food Supplies and Consumer Welfare Minister Ranendra Pratap Swain to convene a meeting of the district officials and MLAs to resolve the problems of paddy procurement. The Speaker gave the direction after members cutting across party lines, expressed serious concern during the Question Hour and Zero Hour about the problems faced by the farmers in selling their paddy due to the introduction of token...
Read more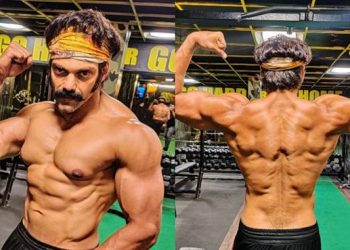 Chennai: Actor Arya, who will be seen playing a boxer in Pa. Ranjith's upcoming Tamil film, has stunned fans with his ripped look. Arya took to twitter Thursday to share his look in the film. His unbelievably chiselled body has left many in awe of his fitness transformation. Going by the pictures, Arya has shed a lot...
Chennai: After a tragic accident took place on the sets of Indian 2, actors Kamal Haasan and Kajal Aggarwal have offered condolences. Three persons of the film's unit died in an accident when a crane fell on them while constructing a set Wednesday. The accident happened at EVP Film City near here, injuring nine others. Kamal tweeted...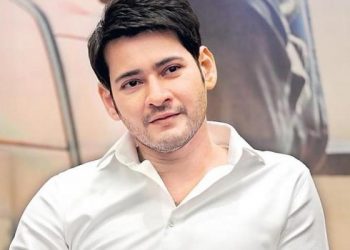 Hyderabad: Telugu superstar Mahesh Babu, along with his father, veteran actor Krishna, unveiled the statue of his stepmother and well-known actor-filmmaker Vijaya Nirmala Thursday here. The grand unveiling was done on the occasion of Vijaya Nirmala's 74th birth anniversary. Vijaya Nirmala, who had starred in over 200 films and had directed 44 in her illustrious career of...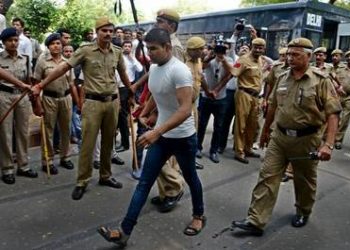 New Delhi: One of the four death-row convicts in the Nirbhaya gang-rape and murder case, Vinay Sharma, injured himself by banging his head against a wall of his cell in Tihar Jail, officials said Thursday. The incident happened in jail No.3 Sunday afternoon. He got some minor injuries and was treated inside the prison premises, they said....
Berhampur/Bhubaneswar: Senior BJD women's wing leader Meenakshi Mishra breathed her last Thursday morning at a hospital in Bhubaneswar.  She had set herself on fire in front of the office of the Berhampur Superintendent of Police (SP) nine days ago, protesting against the arrest of her son Raja. Sources said, a group of miscreants had forcibly entered into...
New Delhi: Senior Congress leader and MP, Shashi Tharoor has urged the Congress Working Committee (CWC) to hold leadership elections to 'energise workers and inspire voters'. Tharoor's appeal came in support of his party colleague and former MP Sandeep Dikshit's remarks that the biggest challenge the party faces is the 'leadership question'. Dikshit has accused senior leaders...
Bhubaneswar: The Odisha government has so far collected close to Rs 39 crore as fine for violation of traffic norms under the new amended Motor Vehicle Amendment (MVA) Act 2019, Transport Minister Padmanabha Behera said Thursday in the Odisha Assembly. Replying to a written question of a Biju Janata Dal (BJD) MLA, the minister said that Rs...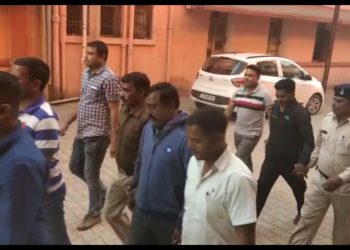 Jharsuguda: The court of Raigarh Chief Judicial Magistrate (CJM) in Chhattisgarh passed an order Wednesday allowing Chakradharnagar police to take former Brajrajnagar MLA Anup Sai on a three-day remand and his driver Bardhan Toppo on a one-day remand. Anup was arrested February 12 by Raigarh Police February in the double murder case of Kalpana Das and her...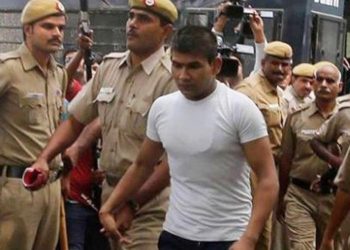 New Delhi: A Delhi court Thursday sought response from Tihar jail authorities on a plea by one of the four death row convicts in the Nirbhaya gang rape and murder case, seeking better treatment for his claimed mental illness, schizophrenia and head and arm injuries. Additional Session Judge Dharmender Rana directed the prison authorities to file its...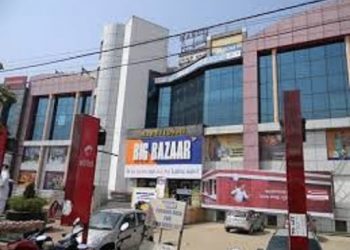 Bhubaneswar: The Big Bazaar mall in Patia was sealed by the Bhubaneswar Municipal Corporation (BMC) authorities Wednesday in presence of Commissioner Prem Chandra Chaudhary and Deputy Commissioner Srimanta Mishra and other officials for not complying with statutory parking stipulations, violating fire safety norms and other not providing other facilities. The matter came into the light when BMC...