Odisha News, Odisha Latest News, Breaking News Odisha, Odisha News Paper, Odisha Daily
United Nations: India was the leading country of origin of international migrants in 2019 with a 17.5 million strong diaspora, according to new estimates released by the United Nations, which said the number of migrants globally reached an estimated 272...
Read more
New Delhi: The Supreme Court Wednesday said parties to the Ram-Janmabhoomi Babri Masjid land dispute case can amicably resolve the matter through mediation if they want to and that it wants day-to-day hearings in the case to be concluded by October 18. A five-judge Constitution bench headed by Chief Justice...
Read more
Bhubaneswar: Union Minister Dharmendra Pradhan has written to Civil Aviation Minister Hardeep S Puri, requesting his personal intervention in launching direct flights between Bhubaneswar and Dubai at the earliest. In a letter, Pradhan said that Odisha is emerging as a growth-engine for Eastern India and hence there is a need to improve direct international connectivity to the State's Capital city Bhubaneswar which will further boost the region's development prospects. Bhubaneswar is connected...
Read more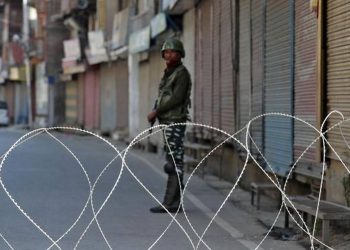 Srinagar: Incidents of terrorists sealing shops and posters, both handwritten and typed, being pasted in markets, mosques and other areas with do and don't diktats have become a regular feature in Kashmir Valley, say officials. There have also been instances of armed militants walking into shops to warn owners to keep shutters down and barging into Jammu...
New Delhi: Just seven matches old, but mid-fielder Sahal Abdul Samad has already brought some fresh air in the Indian football team with his dribbling, feints and turns. Not surprisingly, the youngster wants to mould himself like Argentine maestro, Lionel Messi. The 22-year-old Kerala player made an immediate impact in his debut match against Curacao in the...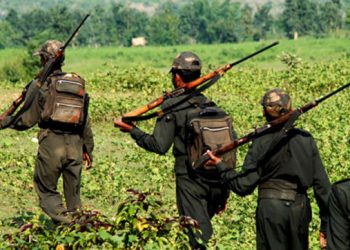 Raipur: A hardcore Naxal, carrying a reward of Rs 8 lakh on his head, surrendered in Chhattisgarh's Bijapur district Wednesday, an official said. Sudhir Korsa (31) turned himself in before police in Bijapur town, located around 450 km from here, citing disappointment with the "hollow Maoist ideology and violence being committed by them", Superintendent of Police Divyang...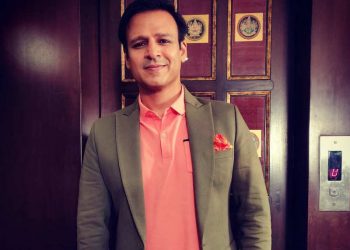 Mumbai: Actor Vivek Anand Oberoi took to social media and wish the very best to actor Abhishek Bachchan, Ajay Devgn and director Kookie Gulati for their upcoming film 'The Big Bull'. A day after the film's titled was unveiled on social media, Vivek took to Twitter to wish the team luck. "Congratulations team #TheBigBull! This looks amazing!...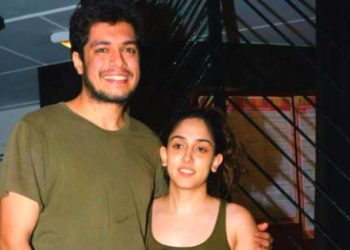 Mumbai: Superstar Aamir Khan's son Junaid Khan will star in his sister Ira Khan's English play 'Euripides' Medea', which marks her directorial debut. After announcing that actress Hazel Keech will be featuring in Ira's directorial debut, the official Instagram page of the play shared a video introducing the cast to the world. The caption of the post...
Mumbai: Actress Deepika Padukone has tagged husband Ranveer Singh in a hilarious relationship meme, and the livewire actor couldn't resist replying. Deepika had shared a post on Instagram, which showed two bunnies talking to each other. One bunny says: "I want to wake up with you for the rest of my life." The other said: "I wake...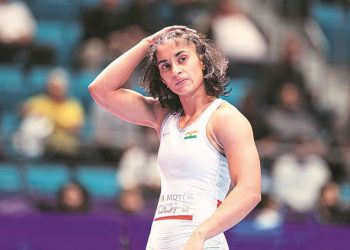 Nur-Sultan (Kazakhstan): Vinesh Phogat became the first Indian wrestler to qualify for the Tokyo Olympics after holding off world number one Sarah Ann Hildebrandt with some superlative defensive display in the World Championship here Wednesday. At least, five times Sara had got hold of Vinesh's right leg but with her immense upper-body strength, the Indian did not...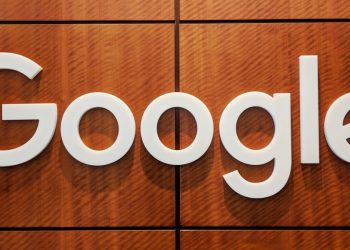 San Francisco: US based search engine giant Google has added 'key moments for videos' in search, to highlight the most relevant parts of longer videos, based on timestamps provided by the video creators. With the new feature, users will be able to find key moments within the video that have multiple steps, long speeches or documentaries. This...
Bhubaneswar: Regional Centre of India Meteorological Department Bhubaneswar Wednesday issued a thunderstorm and rainfall warning for 10 districts. People of Cuttack, Dhenkanal, Ganjam, Jajpur, Kandhamal, Keonjhar, Khordha, Malkangiri, Nayagarh and Puri are asked to be alert till 1:30pm. "Moderate thunderstorm and lightning with light to moderate rainfall likely to occur at one or two places over the districts...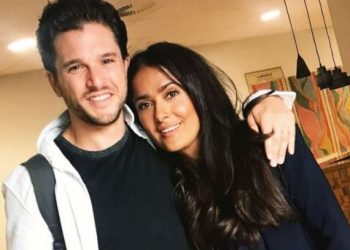 Los Angeles: Hollywood star Salma Hayek is excited to work with 'Game of Thrones' heartthrob Kit Harington in Marvel's 'The Eternals'. The veteran actor took to Instagram to share her 'fan girl' moment with Harington Tuesday. "I still can't believe that I'm working with #jonsnow! Kit you're the best! #theeternals #gameofthrones #kitharington," Hayek captioned the picture. Harington...