Odisha News, Odisha Latest News, Breaking News Odisha, Odisha News Paper, Odisha Daily
Senior Congress leader and three-time Delhi Chief Minister Sheila Dikshit passed away at the age of 81 in New Delhi, Saturday. The former CM breathed her last at the Fortis Escorts heart institute. Dikshit holds the distinction of being the only female Indian chief minister who led her party to...
Read more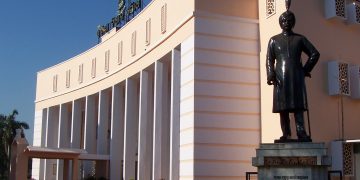 Bhubaneswar: Non-submission of audit report of state funded universities in the Assembly in last 20 years triggered uproarious scenes in the House today forcing Speaker Surjya Narayan Patro to adjourn twice. The issue was raised by Congress legislature party leader Narashingh Mishra during the zero hour and Congress members trooped into the well of the House and shouted slogans disrupting the proceedings. The Speaker was forced to adjourn the house twice...
Read more
New Delhi: The Enforcement Directorate has got transit remand of IMA Jewellers and Ponzi scam prime accused Mansoor Khan. Khan was produced before Duty Magistrate Harjit Singh Jaspal at his residence during late hours Friday. He will now be produced before a Prevention of Money Laundering Act (PMLA) court later in the day. Khan was arrested by Delhi Police from New Delhi Airport on his arrival from Dubai. "Khan was taken...
Read more
Agra: The district administration of Agra has agreed to beef up security outside the Taj Mahal at the request of Archaeological Survey of India (ASI), following Shiv Sena's threat of performing 'aarti' at the monument on each Monday of the holy month of 'Sawan'. The ASI authorities wrote a letter stating that under the provisions of the Ancient Monuments and Archaeological Sites and Remains Act, 1958 any kind of religious practice...
Read more
Mirzapur: Congress General Secretary Priyanka Gandhi remained in detention here Saturday as she refused to fill the bail bond, 19 hours after she was driven to a guest house after she insisted on proceeding to Sonebhadra district in Uttar Pradesh where 10 people were killed in clashes over a land dispute Wednesday. She also described the killings of the members of the Gond tribe as 'massacre'. Late Friday, some government officials...
Read more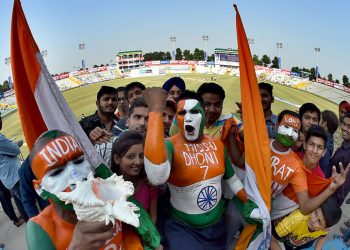 Cricket is widely considered to be the second most popular sport in the world after football in terms of viewership. Russia, however, has officially refused to recognise cricket as a sport according to a memo from the Russian sports ministry. Cricket has not found a place on a list that includes the Russian equivalent of 'curling'. "Refuse...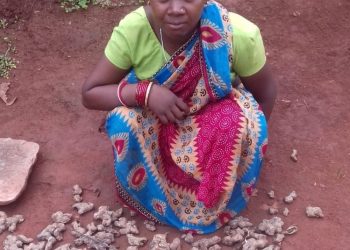 Pallahara: The state government had constituted Paudi Bhuyan Development Agency (PBDA) at Pallahara sub-division as the nodal agency for betterment of the tribal community. However, it seems, some unscrupulous officials of PBDA are active in embezzling the subsidy money of Paudi Bhuyan tribals in cahoots with non-governmental agencies. Such a case has surfaced as more than Rs...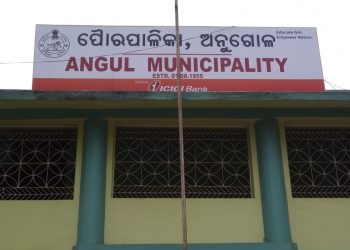 Angul: It is learnt that the Angul Municipality is working for the development of the civic area -- without an action plan. The requisite action plan should have been prepared four months ago. As a result, it has raised a fundamental question, 'as to how the expenses that are being incurred by the civic body, towards repair,...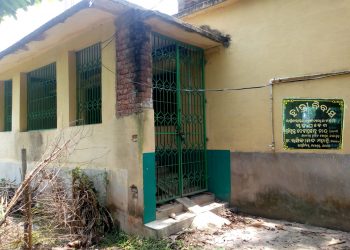 Basta: A girls' hostel built at a cost of Rs 50 lakh on the premises of Laxminarayan Mahavidyalay in Basta of Balasore district has been closed by the college authorities. This has caused a lot of inconvenience for students hailing from distant places, a report said. The hostel was built with funds of UGC and was inaugurated...
Mumbai: Almost a year after the landmark Supreme Court judgement decriminalising homosexuality, India is set to get its first dedicated hiring consultancy firm for the members of the LGBT (lesbian, gay, bisexual, transgender/transsexual, intersex and queer/questioning) community. At present, even after the change in law, members of India's LGBTIQ community lag behind their western counterparts in attaining...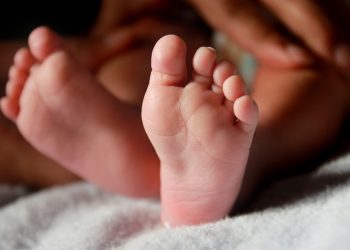 Jajpur: Infant and maternal mortality rates have acquired an alarming trend in this district despite the presence of a host of schemes for mother and child healthcare, a report said here Saturday. The intensity of the problem could be gauged from the fact that over 26 pregnant women and 176 infants have died this year alone. It...
Amritsar: Kartarpur Sahib gurdwara in Pakistan's Punjab Province is much in news these days as a corridor is being constructed to enable Indian pilgrims to visit it throughout the year. Why is the shrine, situated a few kilometres from the border in the Narowal district, so significant that the Indian devotees have been demanding year-long pilgrimage facility...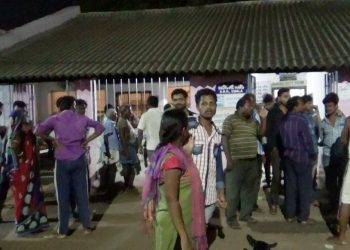 Udala: Tension prevailed at Udala Government Hospital after a youth died due to alleged negligence of doctors Thursday night. The deceased was identified as Dillip Ghadai, 26, a resident of Bhandaripokhari in Mayurbhanj district. Sources said, Dillip had tried to commit suicide by consuming poison Thursday evening at Udala bus stand. He was brought to the local...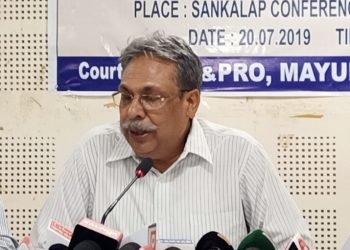 Baripada: "Lokayukta has been formed to eliminate corruption in the state. People of Odisha can come out with their complaints on corruption and irregularities to Lokayukta. People should open their mouth against corruption without fear and they will be protected," said Ajit Singh, the chairperson of Lokayukta here Saturday. Singh said this while addressing a press meet...
Oupada: A woman allegedly lost her life owing to wrong operation by a doctor at Iswarpur CHC in Oupada area of Balasore, a report said. The woman identified as Arnapurna Padhi (28) was in the hospital for tubectomy. But it was alleged that the doctor, who conducted the operation, wrongly cut off her food pipe July 15....