Odisha News, Odisha Latest News, Breaking News Odisha, Odisha News Paper, Odisha Daily
Peshawar: At least seven persons, including four policemen, were killed Sunday and around 40 others injured in northwest Pakistan in a terror strike on a checkpost and a subsequent suicide blast by a burqa-clad woman at a hospital where the...
Read more
Sriharikota: India's second lunar mission was on track as its 'Babubali' GSLV rocket successfully put the moon spacecraft — Chandrayaan-2 — into the orbit in a copy book style Monday afternoon. The Rs 375 crore, heavy lift GSLV-Mk III rocket slung the Rs 603 crore, 3.8 tonne Chandrayaan-2 spacecraft in...
Read more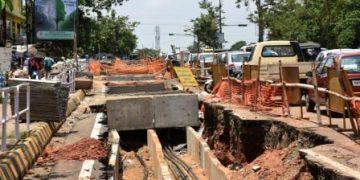 Bhubaneswar: With the authorities envisaging to achieve another ambitious project, shop owners and residents along the Janpath Marg are facing a harrowing time due to ongoing deep excavation works for laying power lines along the lanes. Executed by the Odisha Power Transmission Corporation Limited (OPTCL) the work of laying underground power cable is underway from Ram Mandir to Vani Vihar. Started from mid June, the works of deep excavation has caused...
Read more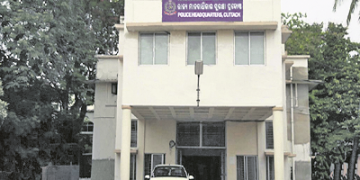 Bhubaneswar: The police force which is a key instrument of the state government in maintaining the law- and-order machinery is invariably accused of high-handedness while dealing with persons in custody. The officers in the department are vested with the authority to help them perform their duties smoothly in the interest of governance. However, infusing fear of punitive action against the officials found guilty of violating basic rights of the hapless citizens...
Read more
New Delhi: The BJP is in an overdrive to get the better of opposition in the Rajya Sabha, winning over members of rival parties in the last few weeks to boost its numbers in the Upper House. Four of the six Telugu Desam Party MPs in the Rajya Sabha recently joined the BJP. One Samajwadi Party member, Neeraj Shekhar from Uttar Pradesh, quit his seat to join the saffron party, which...
Read more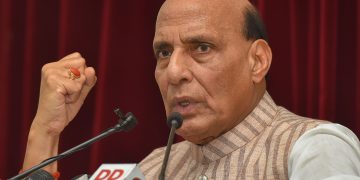 New Delhi: Lauding the heroes of the Kargil war, Defence Minister Rajnath Singh said Sunday he will do his best to ensure that no harm comes to the pride and honour of the soldiers. Addressing a gathering of war veterans, Kargil war widows and others at an event held here to commemorate 20 years of 'Operation Vijay', Rajnath Singh said, "Whatever we can do to honour our martyrs is less. We...
Read more
New Delhi: The Supreme Court Bench, headed by Justice Arun Mishra, Monday issued notice to the Centre and others on a petition seeking ban on slaughter of indigenous milch cattle and measures for their protection. Petitioner Mathala Chandrapati Rao had also urged the court to issue directions to states to close unauthorised slaughter houses forthwith and file...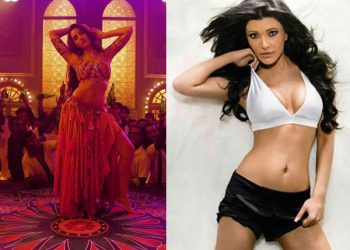 New Delhi: Actress Koena Mitra has been sentenced to six months in prison, in a cheque-bouncing case. The actress says she has been framed, adding that she will challenge the order in a higher court. The case was registered against Koena in accordance with a complaint lodged by model Poonam Sethi in 2013. Following this, Koena was...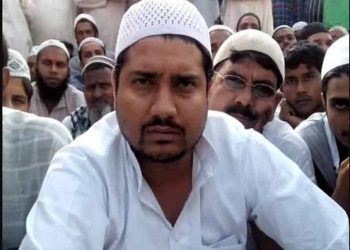 Shamli: Samajwadi Party (SP) MLA from Kairana in Uttar Pradesh, Nahid Hasan, has been caught on camera urging the Muslims living in the area to boycott the shopkeepers who are BJP supporters. In the video, which has now gone viral, Hasan can be seen urging his community members in Kairana and in nearby villages not to buy...
Mumbai: Through photographs or emotional notes, superstar Salman Khan has often expressed his love for mother Salma Khan on social media. On Monday, the "Bharat" actor shared a video on Instagram that highlighted a quirky side to his bond with his mother. In the video, Salman is seen dancing with his mother on Sean Paul's song "Cheap...
New Delhi: A day after BJP's Bhopal MP Pragya Singh Thakur said she was not elected to the Parliament to clean toilets and drains, she was summoned at the party headquarters here Monday where BJP working president J.P. Nadda expressed his displeasure over her remarks and asked her to refrain from making such statements. The statement has...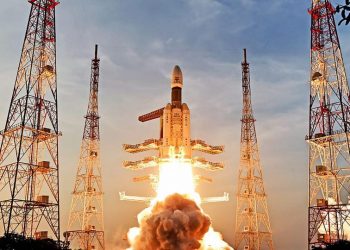 Sriharikota (Andhra Pradesh): The congratulatory wishes from film industry flowed for the team of Indian Space Research Ogranisation (ISRO) on the succesful launch of Chandrayaan 2 Monday. Appaluding the scientists for their hardwork, superstar Shah Rukh Khan recalled his song "Chaand taare..." from his film 'Yes Boss'. "Chaand taare tod laoon. Saari duniya par main chhaoon! To...
Patna: Floods continue to ravage 12 districts in Bihar in which 102 people have lost their lives so far and nearly 72 lakh people have been affected. In Muzaffarpur, Darbhanga and many other areas people have taken shelter on roads. The situation is getting worse due to the incessant rainfall in Nepal and Terai region. An official...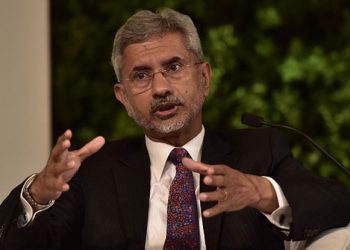 New Delhi: External Affairs Minister S Jaishankar Monday said the Indian embassy in Tehran is in "constant contact" with the Iranian authorities for the release and repatriation of 18 Indian crew members on board oil tanker Stena Impero that was seized by Iranian revolutionary guards. In a tweet, responding to concerns raised by Kerala Chief Minister Pinarayi...
Ever wondered why are there crushed stones alongside railway tracks? Well, the crushed stones are what are known as 'ballast'. Their purpose is to hold the wooden cross ties in place, which in turn hold the rails in place. Think about the engineering challenge faced by running miles of narrow ribbons of steel track on top of...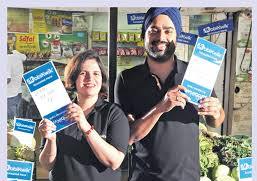 New Delhi: Aiming at second position in terms of overall market share, domestic mobile wallet major MobiKwik Monday announced target of Rs 1.4 lakh crore in annual payment volume for its payment gateway business. Explaining its goal, the company in a statement said this decision comes on the back of superlative performance demonstrated by its payment gateway...