Odisha News, Odisha Latest News, Breaking News Odisha, Odisha News Paper, Odisha Daily
New Delhi: Finance Minister Nirmala Sitharaman announced Friday the upfront capital infusion of Rs 70,000 crore into public sector banks, a move aimed at boosting lending and improving liquidity situation. The move is expected to generate an additional lending and liquidity in the financial system to the tune of rupees...
Read more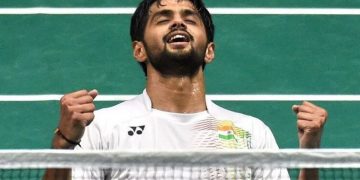 Basel (Switzerland): B Sai Praneeth became the first Indian male shuttler in 36 years to secure a medal in the BWF World Championships after a straight-game victory over Indonesia's Jonatan Christie propelled him into the semifinals here Friday. World No. 19 Praneeth, who got the Arjuna Award this year, notched up a 24-22, 21-14 win over Asian Games gold medallist and World No. 4 Jonatan in the quarterfinals. Prakash Padukone was...
Read more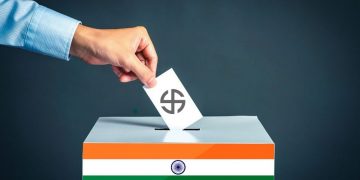 Bhubaneswar: As many as 26 out of 67 winners with declared criminal cases have won the last elections to Odisha Legislative Assembly against the runners-up with a clean background. An analysis of vote share and margin of victory of winners made by Association of Democratic Reforms and Odisha Election Watch said out of the 26 winners, two have won with more than 20 per cent vote margin. One of them Soumya...
Read more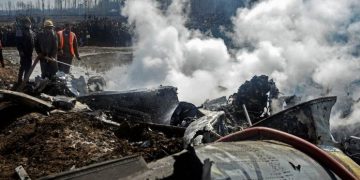 New Delhi: The Mi-17 Indian Air Force (IAF) helicopter that crashed February 27 in Budgam in Jammu and Kashmir was hit by an Indian missile, according to a high-level probe that found at least four officers guilty. Six military personnel and a civilian were killed in the incident. At least four officers, including a group captain, were held responsible for the crash of the chopper and are set to face severe...
Read more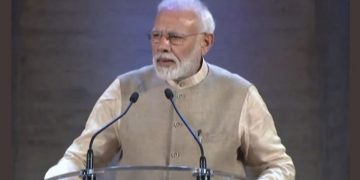 Paris: Prime Minister Narendra Modi asserted Friday that the resounding mandate of 2019 Lok Sabha polls was not just for a government, but for building a 'New India' that focuses on ease of doing business while ensuring ease of living. Addressing Indian community at the UNESCO headquarters here after inaugurating a memorial in honour of the victims of two Air India crashes in France in the 1950s and 1960s, Narendra Modi...
Read more
New Delhi: Google, which named its operating system versions after tasty treats like Lollipop and KitKat, has announced that it will just use the version number going forward, and the latest edition is to be called 'Android 10'. In a blog post, Google said its engineering team always used internal code names for each version, based on...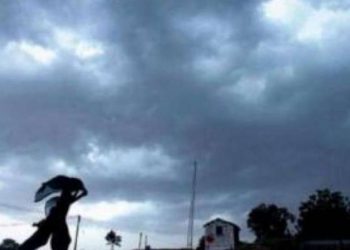 Bhubaneswar: India Meteorological Department (IMD) Friday said heavy rainfall will continue in many parts of the state for the next three days under the impact of a cyclonic circulation over Bay of Bengal. The cyclonic circulation formed over west-central and adjoining northwest Bay of Bengal off Odisha coast lies over northwest Bay of Bengal off Odisha West...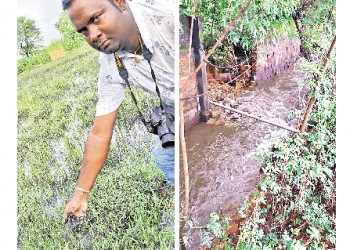 Jajpur: Tension gripped farmers here after polluted water allegedly came out of Visa Steel's Kalinganagar plant Friday and inundated nearby farmlands following the collapse of a wall. The incident took place around 30 metres from the steel plant's main gate. The black coloured toxic waste water washed away paddy saplings, farmers Shyamsundar Behera, Sujit Behera and others...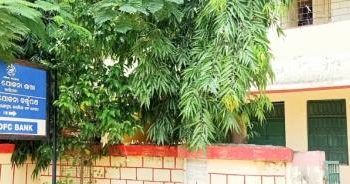 Baripada: Special planning authority is crucial for land conversion, approval of houses and management of town planning in urban areas, but this wing in Baripada is lying paralyzed as the post of its head has been vacant. As a result, important files that need to be cleared keep on piling at the office. According to reports, Baripada is said...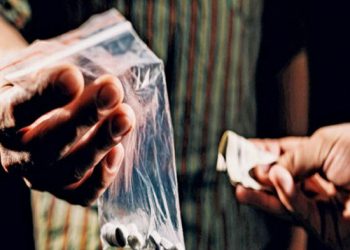 Dhenkanal: Dhenkanal town has become a safe haven for narcotic traders. With the illegal business increasing and as college students falling easy prey to the smugglers, it has added to the woes of parents. Smugglers have spread their tentacles in the suburban areas of the town and are using persons who are not on the scanner of...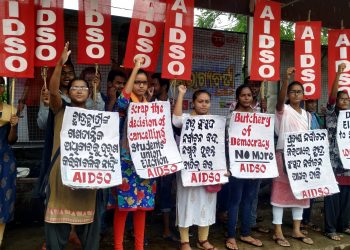 Bhubaneswar: Cancellation of student elections by the state government has drawn the expected flak from the young blood. Though many of them have expressed their resentment and frustration over the move in different ways, their common feelings can be summed up in one word: Suppression. The voice that resonates on the cancellation of college student elections by...
Bhubaneswar: Following appointment of party leaders in various public sector undertakings (PSUs) and other government agencies, Biju Janata Dal (BJD) president Naveen Patnaik Friday appointed party observers for all the districts. Former minister Sanjay Kumar Das Burma has been appointed as BJD observer for Rayagada and Nabarangpur districts while MLA Chandra Sarathi Behera is the observer for...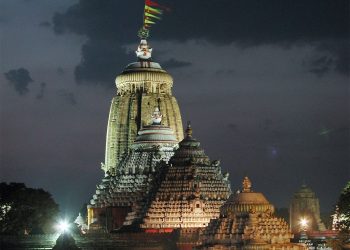 Puri: Religious scholars, politicians, social activists and common people have welcomed the state government's decision to spend Rs 500 crore for the development of the Holy City. However, they urged the Chief Minister to take necessary steps to ensure proper implementation of various projects announced for the city. Locals and social activists have pleaded for a mechanism...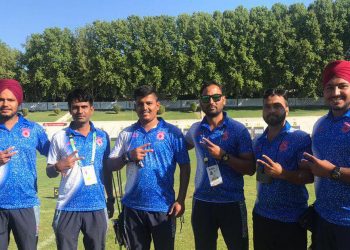 Madrid: The Indian junior compound men's team won a bronze while Sukhbeer Singh assured himself of a second medal in the World Archery Youth Championships here Friday. Playing in his first international event, Sukhbeer Singh helped India open their medal account when he teamed up with Sangampreet Singh Bisla and Tushar Phadtare to shoot a flawless final...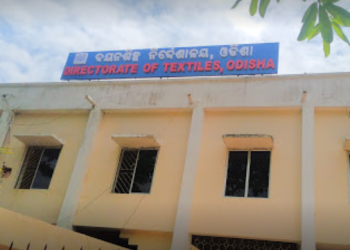 Bhubaneswar: The state government has planned to send a delegation of farmers to West Bengal to help them learn the art of sericulture to boost the production and their trade. The government has decided to sponsor the visits of the delegation. The Directorate of Textiles has prepared a list of selected farmers from the state who will...