Odisha News, Odisha Latest News, Breaking News Odisha, Odisha News Paper, Odisha Daily
Tehran: Iranian Foreign Minister Mohammad Javad Zarif has ruled out the possibility of any negotiation over a new nuclear deal, Tehran Times daily reported. "We will never negotiate a new deal," said Zarif Friday during his visit to Mumbai to...
Read more
New Delhi: As many as 2,200 Central Armed Police Force (CAPF) personnel died in accidents and suicides in a span of five years from 2014 to 2018, with the annual figures of such casualties coming down in recent years, according to an official data. In 2018, 104 CAPF personnel died...
Read more
New Delhi: Exactly 30 years ago on January 19, 1990, the Kashmiri Pandits were forced to flee their homeland, the Kashmir Valley, as a result of being targeted by Islamic jihadis. Meanwhile, different political parties came to power but couldn't create a conducive atmosphere for their return to the valley. Displaced Kashmiri Hindus are still longing to return to their homeland. The exodus of Kashmiri Hindus is no secret. Since 1989-90,...
Read more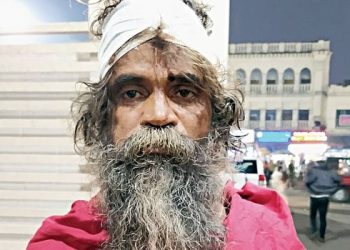 Puri: In a curious case, Puri police were flabbergasted to see a beggar lodging an FIR in flawless English Friday. Questioning the man revealed that the man is a BTech graduate and the son of a retired DSP. According to Puri police, the man was begging near Gaudiya Mutt on Grand Road (Badadanda) when he had a...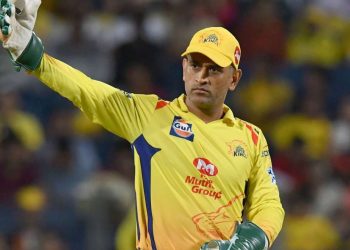 Chennai: Mahendra Singh Dhoni 'will be retained' by Chennai Super Kings (CSK) in the 2021 IPL auctions irrespective of whether he plays for India again or not, asserted former BCCI president N Srinivasan. The lack of a BCCI central contract for the two-time former World Cup winning captain has sparked fresh rumours of his retirement in the...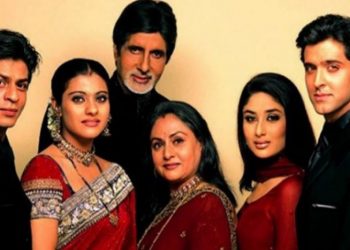 Mumbai: Filmmaker Karan Johar says his 2001 movie 'Kabhi Khushi Kabhie Gham' ('K3G') is the biggest slap in his face and his biggest reality check. "I thought that I'm making the biggest film in Hindi cinema since 'Mughal-e-Azam' until Aamir Khan's 'Lagaan' and Farhan Akhtar's 'Dil Chahta hai'," Karan said. His main aim was to have a...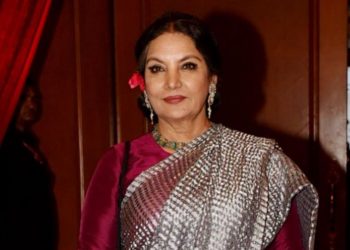 Mumbai: An FIR has been registered against the driver of veteran actor Shabana Azmi for rash and negligent driving, after her car met with an accident on the Mumbai-Pune Expressway in Maharashtra, police said Sunday. Azmi (69), who was injured in the accident which took place Saturday, is undergoing treatment at Kokilaben Ambani Hospital in suburban Andheri...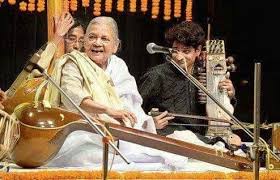 Bhubaneswar: Renowned Hindustani classical singer Sunanda Patnaik breathed her last at a private hospital in Kolkata Sunday at the age of 85. Popularly known as 'Guruma', Sunanda had been suffering from prolonged illness and died while undergoing treatment at around 4:30am, family sources said. Born November 7, 1934, Sunanda was the daughter of legendary Odia poet Baikunthanath...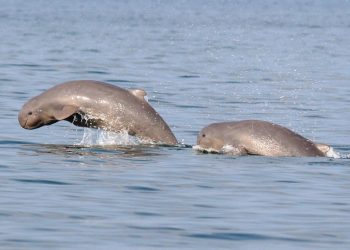 Balugaon: Chilika Wildlife Division and Chilika Development Authority (CDA) Sunday began a day-long census of Irrawaddy dolphins in the lake. A detailed training was provided to the researchers at CDA research centre near Chandraput Saturday to carry out the census. A total of 18 experienced staff from both these departments and other organisations have been deployed for...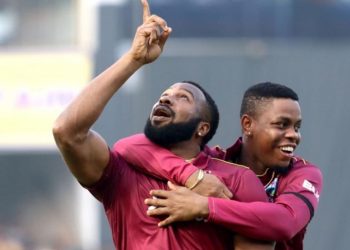 Basseterre (Saint Kitts and Nevis): Captain Kieron Pollard produced the best bowling spell by a West Indian in Twenty20 International cricket on Saturday before rain forced the second match of a three-game series against Ireland to be abandoned. Pollard took 4-25 as Ireland were limited to 147-9 in a clash reduced to 19 overs a side. Set...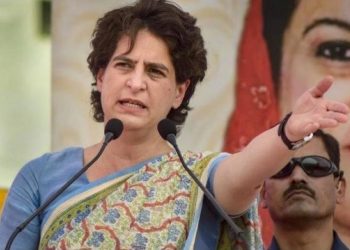 New Delhi: Congress leader Priyanka Gandhi Vadra Sunday accused the BJP of repeatedly harassing party leader Hardik Patel, who has been arrested for failing to appear before a court in a 2015 sedition case. The Congress general secretary said Patel has been fighting for the employment of youth and the rights of farmers. The BJP is repeatedly...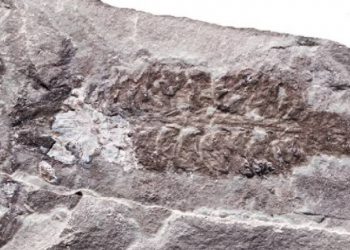 New York: Researchers have discovered the oldest-known scorpion species, which may have lived approximately 437 to 436 million years ago, a finding that sheds light on how creatures adapted to living on land. The scorpion, named Parioscorpio venator, is described in the journal Scientific Reports as the oldest-known scorpion reported to date, and may have been capable...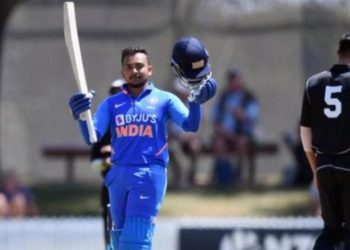 Lincoln (New Zealand): Prithvi Shaw slammed a 100-ball 150 during India A's second practice game against New Zealand XI here Saturday, announcing his comeback from an injury in the manner that matched the hype around him. Eyeing a return to the Indian senior team, the 20-year-old Shaw struck 22 fours and two sixes during his blazing knock...