Odisha News, Odisha Latest News, Breaking News Odisha, Odisha News Paper, Odisha Daily
Baghdad: A total of 10 Islamic State (IS) militants have been killed in an airstrike by the US-led coalition aircraft in Iraq's northern province of Nineveh, the Iraqi military said. Acting on intelligence reports, the coalition aircraft Friday attacked an...
Read more
Bhubaneswar: A day before the Patkura Assembly election, several legislators cutting across political hues were found abstaining from the Legislative Assembly debates Friday apparently to campaign their respective party candidates. Right from the Question Hour Friday, the thin presence of the elected representatives exposed the priorities of the legislators. As...
Read more
New Delhi: The Enforcement Directorate has got transit remand of IMA Jewellers and Ponzi scam prime accused Mansoor Khan. Khan was produced before Duty Magistrate Harjit Singh Jaspal at his residence during late hours Friday. He will now be produced before a Prevention of Money Laundering Act (PMLA) court later in the day. Khan was arrested by Delhi Police from New Delhi Airport on his arrival from Dubai. "Khan was taken...
Read more
Agra: The district administration of Agra has agreed to beef up security outside the Taj Mahal at the request of Archaeological Survey of India (ASI), following Shiv Sena's threat of performing 'aarti' at the monument on each Monday of the holy month of 'Sawan'. The ASI authorities wrote a letter stating that under the provisions of the Ancient Monuments and Archaeological Sites and Remains Act, 1958 any kind of religious practice...
Read more
Mirzapur: Congress General Secretary Priyanka Gandhi remained in detention here Saturday as she refused to fill the bail bond, 19 hours after she was driven to a guest house after she insisted on proceeding to Sonebhadra district in Uttar Pradesh where 10 people were killed in clashes over a land dispute Wednesday. She also described the killings of the members of the Gond tribe as 'massacre'. Late Friday, some government officials...
Read more
Authentic Neapolitan pizza has finally come to the City. Italian oven maker and pizza connoisseur Marco Cappiotti was in the city to construct a wood fire oven at Brick & Clay. In an exclusive conversation with Dipti Ranjan Das of Orissa POST, he explains the subtleties of preparing delectable Italian pizzas. Excerpts: Tell us about the origin of pizza. Pizza is one of the oldest delicacies in the world. It is...
Read more
Mumbai: "Aashiqui" fame actor Rahul Roy is all set to come up with a new film titled "Agra". The film is being directed by Kanu Behl, who has earlier helmed "Titli", and is produced by Yoodlee Films. Apart from Rahul, "Agra" features Priyanka Bose, Mohit Agarwal, Ruhani Sharma, Vibha Chibber, Sonal Jha and Aanchal Goswami in pivotal...
New Delhi: Former India captain Mahendra Singh Dhoni Saturday made himself 'unavailable' for the Indian team's tour of West Indies as speculations raged about his future. An Honorary Lieutenant Colonel in the Parachute Regiment of the Territorial Army, it is learnt that Dhoni will be spending better part of the next two months with his regiment. A...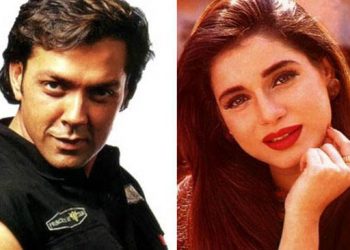 Mumbai: Bobby Deol is now a family man who is living a happy life with his wife and children. But there was a time when he was deeply in love with a popular actress. The actress we are talking about is Neelam Kothari, who appeared in a number of films in the '80s and '90s. Bobby Deol...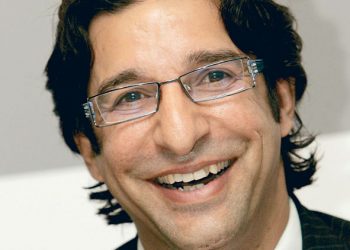 Diabetes has become very common in India. Many people are battling with the disease due to unhygienic eating habits and unhealthy lifestyle. There have been cases in sports as well. One of the widely known names in cricket have been suffering from type 1 diabetes. While almost all sportspersons have made it fighting the condition, there have...
Cuttack: A court here sentenced a man to seven years rigorous imprisonment for snatching a gold chain of a woman police officer three years ago. Chief Judicial Magistrate-cum-Assistant Sessions Judge Haraprasad Patnaik pronounced the jail term Friday, after finding 23-year-old Siddheswar Kar guilty of committing the crime. A motorcycle-borne man, Kar, had snatched the gold chain of...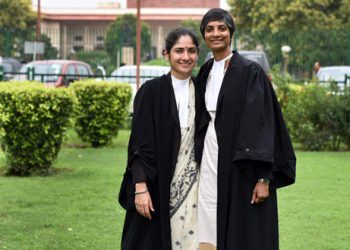 Last year in September, the Supreme Court scraped the Section 377 of the Indian Penal Code, decriminalising homosexuality. The five-judge panel that fought the case included a certain Menaka Guruswamy and an Arundhati Katju. While Indians rejoiced the fact that the draconian law was finally removed, many did not realise that ruling was a personal victory for...
Birthday pictures from Priyanka Chopra's birthday celebrations are going viral. Priyanka can be seen partying with hubby Nick Jonas, sister Parineeti Chopra and friends in Miami. Actress Priyanka is surely enjoying her marital bliss. Earlier, her pictures had also sparked pregnancy rumours as fans questioned if she's pregnant. Priyanka and Nick have been grabbing all attention with...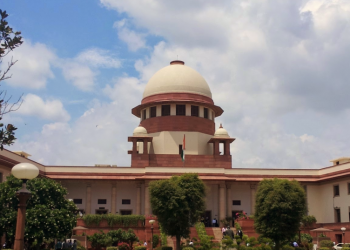 New Delhi: The Centre, Assam government and the State Coordinator appointed for National Register for Citizens (NRC) in Assam, are apparently working in silos instead of sharing information. As a consequence, the Centre and the Assam government have brought forth the issue of re-verification of draft NRC data. This observation was made by the Supreme Court during...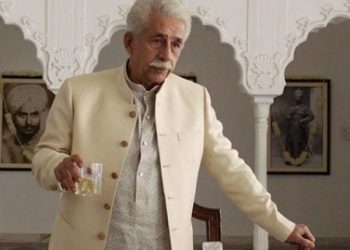 Mumbai: Naseeruddin Shah celebrates his 69th birthday 20thJuly. 44 years ago, Naseeruddin made his film debut with 'Nishant'. Though his role was small, he still earned mainstream admiration. After this, he did movies like 'Aakrosh', Sparsh, ' Manthan ', 'We Five', ' Chakra' and 'Umrao Jaan'. In Hindi cinema, Naseeruddin has done more than 100 films so far and...
Mumbai: Superstar Shah Rukh Khan's son Aryan Khan is all set for his debut with the 'The Lion King', where he dubs for Simba in the Hindi version. The trailers and teasers got him much praise as netizens were awestruck that he sounded exactly like his father SRK. Fans are waiting for him to make his debut...