His parents had wanted him to take academics seriously and secure a good job. But M Bhawani Prasad had always dreamt of making it big as an actor. Today, he has to his credit quite a large number of Odia and Telugu films. In a career spanning 15 years, Bhawani has also been part of quite a few Odia daily soaps and has translated over 100 Telugu scripts into Odia.
Bhawani had almost given up on his dreams when a friend came like an angel in his life. "I was passionate about acting since childhood. I would regularly participate in debates and acting and dance competitions. My teachers would often encourage me and tell me that I would make a good actor. However, my parents opposed my desire to pursue a career in acting," he says.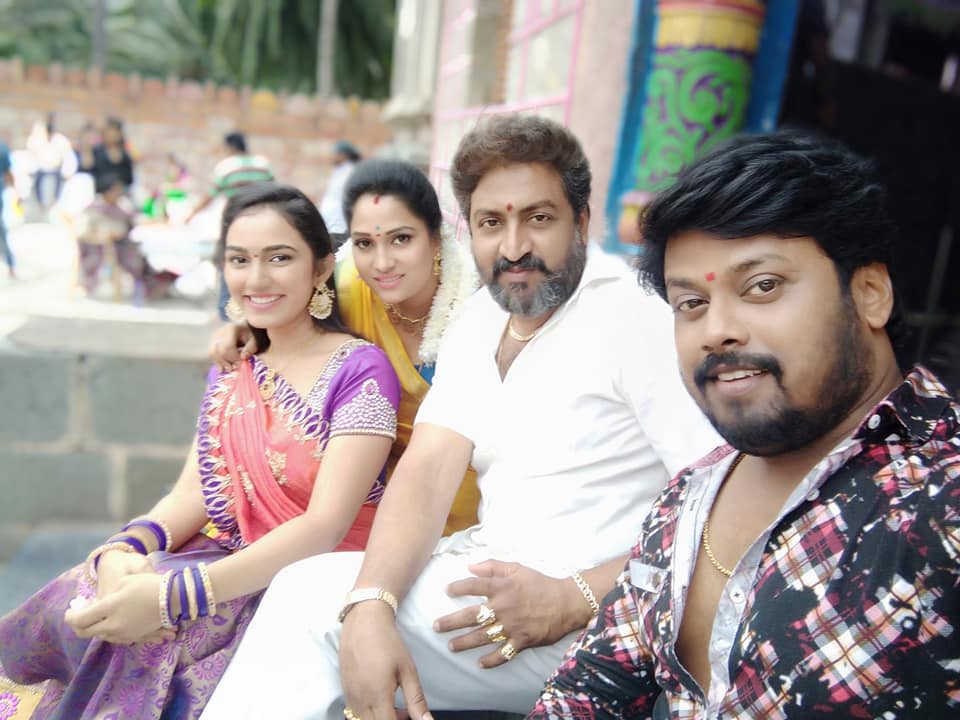 Bhawani had almost decided to give in to his parents' wish but life had different plans. After he enrolled in Ravenshaw University for his bachelor's degree, he started taking part in acting competitions. "One of my friends, Udaybhanu Tripathy, spotted my talent and suggested that I act in music albums. He had a few contacts in the Odia film industry. In 2004, I featured in the album, Hellow Madam. Gradually, I started building my contacts. Next, I got a chance to work with Bijubabu director, Deviprasad Lenka," says Bhawani.
Apart from acting in music albums, Bhabani also started assisting filmmakers thus gaining a foothold in the industry. He made his debut as an assistant director with Premi Number One and then landed a role in the Odia daily soap Topae Sindura. "This was the turning point of my life. One day, the show's director came up to me and offered me the role of the show's lead Gargi Mohanty's brother. It was a big break for me. The role struck a chord with the audience and I became a household name. I appeared in over 150 episodes," says the actor.
Offers started pouring in after that. Bhabani was next seen in TV serials like Uansi Kanya, Suna Sapana, Apa and Rani. "Playing the lead in Nadi Phere Sagaraku further increased my popularity. Gradually, filmmakers too started enquiring about me and soon I was cast alongside actor Amlan in the film Nua Nua Premare," he says, adding, "I was a shade nervous as I was playing a comic role for the first time. However, I pulled it off quite comfortably in the end and my performance was appreciated."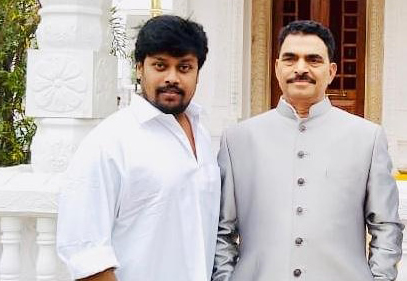 Playing a comic character gave his confidence a boost and Bhawani realised that he could pull off any role. However, he had always wanted to play serious negative characters. By this time, the actor had also developed a few contacts down south. "Once again, a friend came to my help. A few meetings with filmmakers in the Telugu film industry with the help of my friend landed me a role in Kalakaradu. I played the heroine's brother and it was a negative character. Later, I played the villain in Sameiledu Mitrama," says Bhawani.
Ask him why he loves playing negative characters, and Bhabani says, "There are so many actors who prefer doing only positive roles. I have always been fascinated by negative characters, as it is always difficult playing such roles. I draw inspiration from a number of Hindi film actors, who play villains to perfection."
After a successful stint in Telugu films, Bhabani returned to Odia films. He played a transgender in Dil Kahe Ilu Ilu, which was a learning experience. Later, he worked in films like Excuse Me, Sriman Surdas and Love Pain Kuchh Bhi Karega, which were appreciated by both critics and the audience. Among his recent films are Chal Tike Prema Kariba and Biswarup. Besides acting, Bhabani loves translating Telugu scripts into Odia. He will be seen playing the lead in Love Twenty Twenty.
Bhabani says, "I didn't have a godfather in the industry. I had to overcome a lot of obstacles. There were financial problems too, but I never gave up. When I was trying my luck in Telugu films, I had to put up in a hostel and shared a small room with friends. But I never lost my focus. My struggle isn't over yet, but I don't mind that so long I keep getting good work."
BRATATI BARAL, OP
Suggest A Correction