Not many actors who worked as child artistes in Odia films have made it big after they grew up. But current Odia film heartthrob Swaraj Barik is an exception. He has worked in as many as 22 films as a child artiste and delivered several hits playing the hero as well. His feat is unique as many of his co-artistes who worked as child actors have faded into oblivion.
Swaraj appeared for the first time on the big screen in Rakate Lekhichhi Na in 2006 followed by Akashe Ki Ranga Lagila, Samaya Hata Re Dori, Diwana Diwani, Pahili Raja, Neija re Megha Mate, Suna Chadhei Mo Rupa Chadhei and many others. He bagged the state award for best child artiste for the movie Samaya Hata Re Dori.  When he turned 20, he was launched as a hero in Tu Mo Love Story, a runaway success of 2017. Swaraj cemented his place in the Odia film industry with three more films Laila O Laila, Love Express and Love Story 2 and proved that he was here for the long haul. In an interview to Orissa POST, Swaraj shared the story of his journey from a child actor to a mainstream hero.
Hailing from Baripada, Swaraj was inspired by his aunt, a well-known Chhau dancer, Trupti Barik. "My aunt used to rehearse at our place. I used to follow her moves without learning the basics of Chhau. I didn't realise when I fell in love with dance. I started performing on stage when I was in the third grade. It was her husband who introduced me to veteran actor and drama director Ajit Das who offered me a small role in his serial Samparka, telecast on Doordarshan. I acted in some plays directed by Chinmay Das Patnaik and Tapas Sargharia. In 2006, I got the opportunity to perform in a dance competition Anweshana, organised by legendary film director the late Hara Patnaik. I was the first runner-up in that contest. My participation in Anweshana proved a turning point in my career as I got an opportunity to meet well known director Chandi Parija, the brother-in-law of Hara Sir. He was the one who introduced me on the silver screen as a child artiste."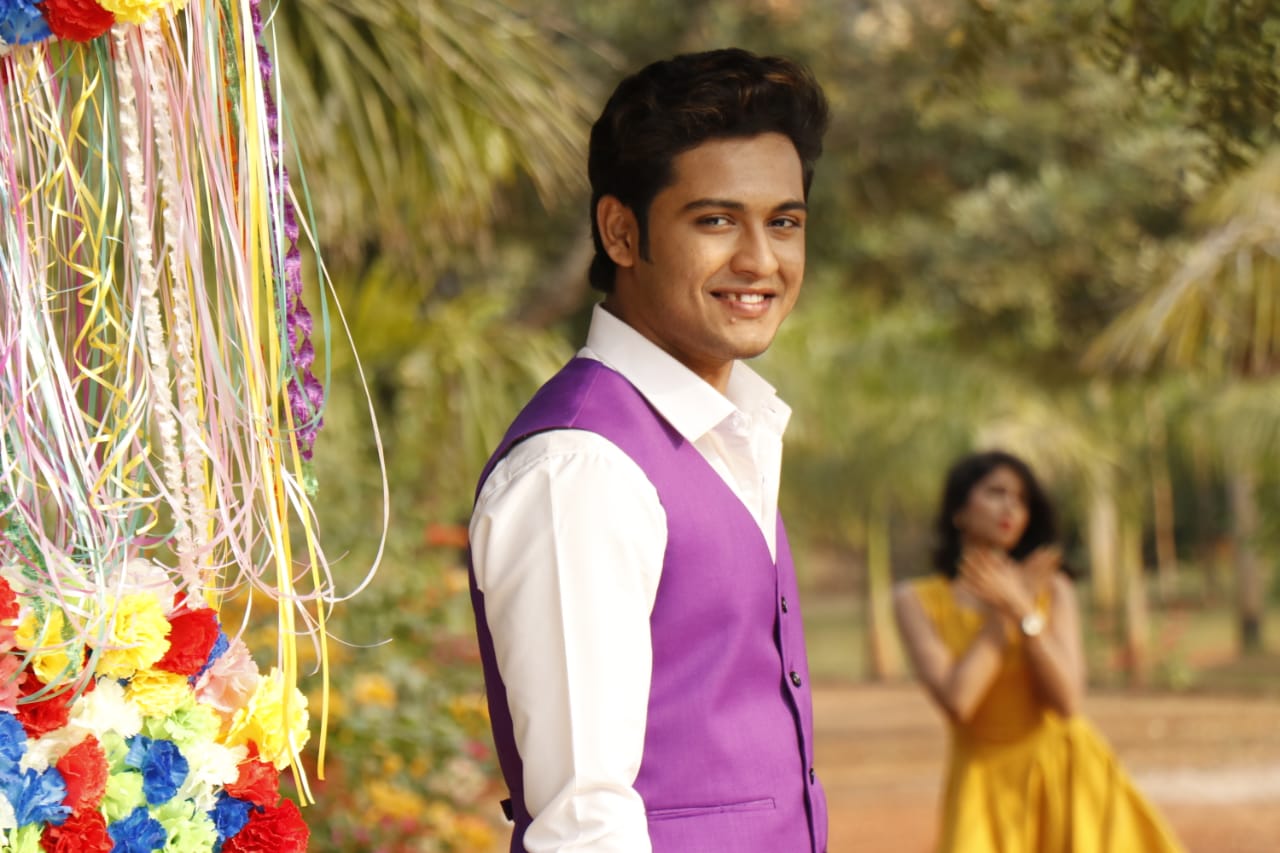 Swaraj acknowledges that he came into the limelight because of actor and director Hara Patnaik. "I met Hara Sir on the sets of Shree Jagannath and remained in touch with him thereafter. He was very fond of me. I still remember once we had two consecutive night shoots. I spent sleepless nights for those two days. Hara sir used to put me in his lap and make me write 'Mu gote murkha' which means 'I am stupid' on a piece of paper when I drowsed. His intention was to make me laugh and maintain my energy level. I rushed to his home after I learnt that he was diagnosed with cancer. I was at the zenith of my career as a child artiste then. He asked me, 'Swaraj, do you want to be a hero?' When I said 'yes', he asked me not to work as a child artiste anymore. You have achieved name and fame as a child artiste. You will get a call from the director at the right time, he said. I followed his advice blindly. After four years, I got a call from film director Tapas Sargharia who signed me as his leading man for Tu Mo Love Story. So, I owe my success to Hara Sir."
Swaraj continues: "I was not sure whether the viewers would accept me as a hero as I did not have a muscular physique. But the audience loved my performance and all my films have tasted box office success."
Son of advocate Bikram Barik and homemaker Kalpana Das, Swaraj now wants to do an anti-hero character to prove his versatility. Besides, he loves fight sequences, and he never uses glycerin to emote before the camera. "I surrender myself to the director entirely when I sign a movie. I can easily get into the skin of the character," he says.
Swaraj's grandparents and parents are his inspiration. They boost his morale when he feels low. He considers himself lucky to have parents like Bikram and Kalpana who always stand by him. He recollects, "When I was a child artiste, I was given a script written in Odia. As I was a convent school student, I could not read it. My parents had a long discussion and they finally decided to enrol me in an Odia medium school so that I can read Odia scripts and perform better. They were very supportive and serious about my career from the beginning."
On his debut as a lead actor, Swaraj says, "I was to make my debut in Sarthak Films' Laila O Laila to be directed by acclaimed director Susanta Mani. I appeared for a screen test too. Meanwhile, I received another offer to do the lead role in Tu Mo Love Story.  Unfortunately, Laila O Laila got stuck for some reason and I was launched in Tu Mo Love Story."
Swaraj has performed in more than 2,000 stage shows as a child artiste. He says, "There were times when I had to deliver seven-eight performances in a day. My grandparents used to wait till the end of the programme and receive prizes on my behalf while I would leave for other performances."
Recalling an interesting incident in his life, Swaraj says, "Many dancers of Mayurbhanj district perform at Jagadhatri Mela, a famous fair of Baripada. The organisers honour the best performer. Many parents asked the programme organisers not to allow me in the competition after I won it for four consecutive years. Bowing to their demand, the organisers urged me to grace the event as a guest performer only.
RASHMI REKHA DAS, OP
Suggest A Correction