During troubled times, it is the young minds that can uplift the morale of the society by spreading positivity using their social media outreach, says social activist Nishant Nihar
Bhubaneswar: In order to draw attention towards youth issues worldwide and to highlight young people's positive contributions to the society, United Nations has been observing International Youth Day (IYD) from August 12, 2000. The global body annually organises concerts, workshops, cultural events, symposiums and several other events to mark the occasion.
With cancellation of public events and restrictions on public gatherings across the globe, the occasion this year will certainly be not as colourful as it used to be.  Youths are encouraged to come forward in large numbers to play their part in checking the spread of deadly coronavirus at the local, national and global levels. No wonder, the theme this year is Youth Engagement for Global Action to attract more participation of youngsters in the war against COVID-19.
Back home, one can see scores of young people joining the frontline Covid warriors to combat the disease.  A few of them told OrissaPOST about the initiatives they have taken in last couple of months to beat the deadly virus.
Naimisha studies Sociology in Delhi University  and lives in Bhubaneswar. She works as a volunteer with India Cares Foundation, an organisation that reaches out to people who badly need provisions and immediate health care facilities during these difficult times.   She says, "I know it is a cliché but the fact is youth is the greatest wealth and strength of any nation. Armed with natural immunity and strong will power they can boost the morale of a nation during troubled times and the present situation is no exception.
Bhubaneswar-based Nishant Nihar is associated with a number of voluntary organisations that aid pandemic-hit people.
"At a time when more people are living in depression, youths can uplift the morale by spreading positivity using their social media outreach.  We are conducting quiz programmes as fundraisers to support financially backward families during corona times. Besides, we are frequently organising blood donation camps and delivering medicines to the patients in need when shortage of manpower is a big issue," he says.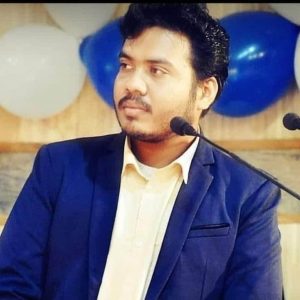 On the other hand, Abhishek, a 21-year-old student, is using his expertise to fight the virus. He has designed a low cost Ultra Violet(UV) sanitisation device to check the spread of coronavirus.
"This is certainly a difficult time to live in but I took it as an opportunity to test my skills. I have devised a UV sanitisation tool which can sterilise objects like mobile, laptop and other such stuff," claimed the techie.
Similarly, 22-year-old Ankita Mishra collaborated with her friends to run a musical campaign Dhwani on social media for two months and managed to collect more than Rs one lakh which she would donate to the families of Covid victims.
PNN
Suggest A Correction