BHUBANESWAR: The first-ever International Public Art Symposium (IPAS) was inaugurated by Chief Minister Naveen Patnaik in the presence of Minister of tourism and culture Ashok Panda, MP Prasanna Kumar Patasani,  managing trustee Shasanka Mohapatra at Kalinga Nagar here Tuesday.
Speaking on the occasion, Patnaik said, "It's an incredible art symposium which is made out of waste material. I thank all the artistes who have dedicated their sincere efforts for the cause and all the people who have come here to witness this open art exhibition."
Minister of tourism and culture Ashok Panda said, "Each and every artiste have a creative genius inside them. Their efforts in creating sculptures out of scraps need to be highlighted both by art critics and state government."
Patasani said, "It's an epic exhibition of art that delivers a message of care for the animals that are in immediate danger. It also espouses the idea of proper waste management." Shasanka Mohapatra, managing trustee of ANPIC, said, "Art not only serves as an aesthetic delight for viewers but also sends a strong social message. This kind open air museum is going to be a huge tourist attraction. It will also give wildlife conservation a shot in the arm.
IPAS is the first open air museum to showcase artworks made up of scraps in the state. Artistes from across the world have come to participate in the program and built different types of sculptures out of waste material. Augusto Daniel Gallo from Argentina has created one of the lions in the national emblem of India. Eminent artist of the state Chuguli Sahu's 30 ft peacock sculpture is turning out to be a huge attraction at the event. Artist Bara Babu Mahto's Let Me Fly bird sculpture also attracted dignitaries and visitors alike.
Anita Maria Wilhelmina de Harde from Netherlands touched everyone's sentiment with her sculpture on the tigress Sundari. Heidi McGooch of Australia has built a Pillar of Light while Jeetendra Kumar Ojha from India sculpted a vanity bag showcasing women empowerment. The event is envisioned as part of the state's active involvement in issues of a secular theme and nature through socio-cultural arts.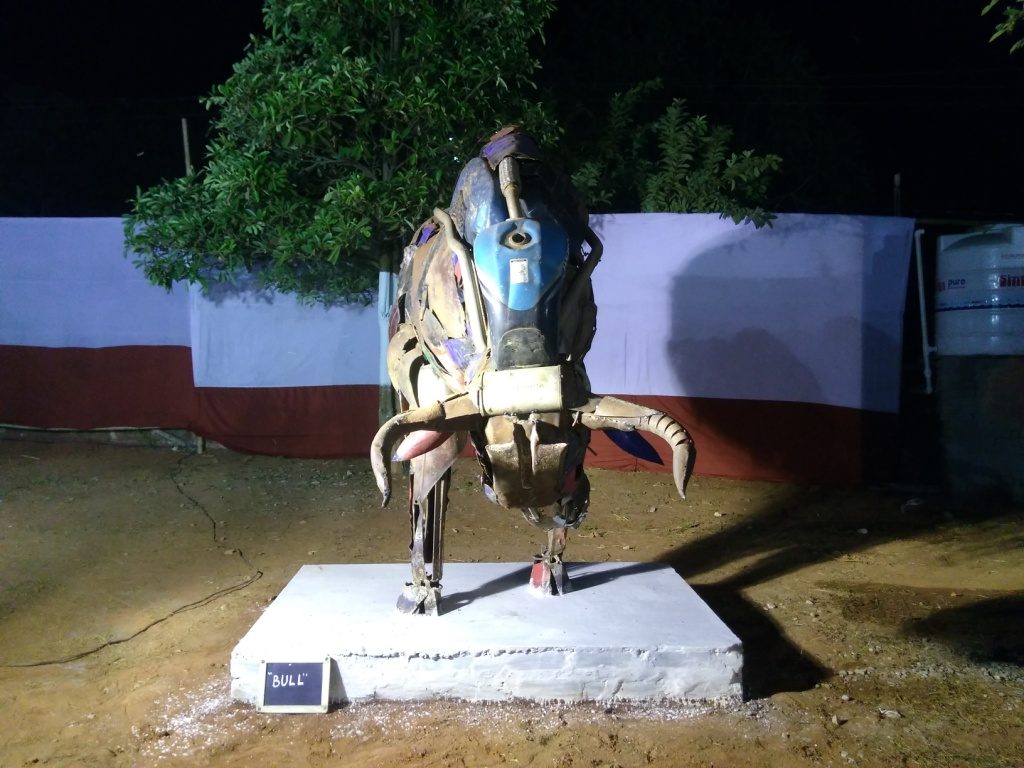 The symposium has mainly focused on alarming issues like global warming, flood, protection of our wildlife species who are endangered from natural calamities, road kill, hunting and poaching. It has also put a spotlight on species like the Odisha Olive Ridley Turtle, Odisha Elephant, Indian Rhino, Bengal Tiger, Blackbuck, Snow Leopard and the lion-tailed Macaque to name a few. The art symposium witnessed a footfall of around 3000 people on the first day.
Suggest A Correction