Veteran Hindi film actresses Vyjayanthimala Bali and Hema Malini attended the inaugural evening virtually and spoke to the viewers.
 Bhubaneswar: The 27th Guru Kelucharan Mohapatra Award Festival, organised by Srjan, Sunday kicked off with the spectacular performances by Odissi dancer Sharmila Mukherjee and violinist Sangeeta Shankar.
Following the welcome address by Guru Ratikant Mohapatra, Director, Srjan, veteran actresses Vyjayanthimala Bali and Hema Malini, also a Member of Parliament, spoke to the viewers on digital mode.
Attending the event virtually, Jyoti Prakash Panigrahi, Minister, Tourism and Odia Literature Language and Culture, and Balwant Singh, Managing Director, Odisha Mining Corporation Limited also shared their views with the digital audience.
Mukherjee, a senior disciple of Guru Kelucharan Mohapatra, and founder/artistic director of Sanjali Centre for Odissi Dance, Bangalore, presented three dance styles, beginning with a Mangalacharan, invoking the blessings of Lord Jagannath for an auspicious beginning.
The presentation was choreographed by her, set to the music composition of Debashish Sarkar. Her second presentation was Visaarini, a uniquely choreographed pure dance piece in Raag Darbari. Mukherjee concluded her presentations with a timeless and evergreen composition of the legendary Guru Kelucharan Mohapatra set to the music composition of Pt. Bhubaneswar Mishra—Yahi Madhava, Yahi Keshava, an Ashtapadi from Shri Jayadeva's Geeta Govinda. In her presentations, she was ably accompanied on vocals by Debashish Sarkar, Mardala by Satchidananda Das, flute by Srinibas Satapathy, violin by Agnimitra Behera, and Sitarby Chandrachur Bhattacharya.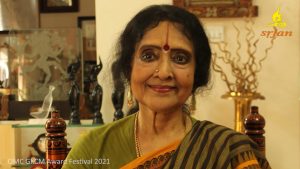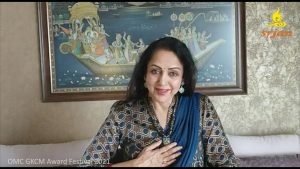 This was followed by a mesmerising violin recital by world-renowned violinist, Sangeeta Shankar.  She explored the intricacies and nuances of Raag Abhogi Kanada and Raag Khamaj. Her first performance was a Khyal in Vilambit Ektal, Madhya and Dhrut Teen Taal. She concluded with a Thumri of Banaras in Ektal, in Raag Khamaj, ably accompanied by Pt. Ajeet Pathak on Tabla. This mellifluous performance concluded the inaugural evening of the five-day event.
The second day of the festival will witness performance of Bharatnatyam dancer Anita Mallick and Odissi vocal performance of Rupak Kumar Parida.
Suggest A Correction