Bharat Masala founded by Surendranath Panda started as a microenterprise in 1999 with one small spice grinding unit. Later, the unit expanded and became known as Jay Bharat Spices Pvt Ltd. At present, the company employs more than 700 staff in its various factory locations and provides livelihood to 10,000 people directly and indirectly throughout the country. During an interaction with Orissa POST, the company's MD Sushant Kumar Panda shared the journey of his spice firm.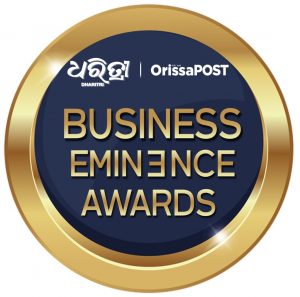 Tell us about the journey of growth of your brand
At a time when big and established spice brands ruled the market, we canalized our efforts in the direction of providing spices of high quality and purity to our customers at comparatively cheaper prices. Commitment to quality, better customer service and customer satisfaction were the core objectives of the company that made our products popular among customers and helped the company in the rise of its turnover and profitability. Our spice products are processed at Ramdaspur, Baranga, Cuttack in technologically advanced "cryogenic spice grinding plants" at – 196° C which ensures unique taste, aroma, purity and zero-contamination. This plant is the only one in eastern India which is truly world-class. Similarly, our pasta products (Macaroni, Fusilli and Penne) are made in state-of-the-art Italian pasta plants.
Your future plans
We are in the process of setting up four production lines to manufacture ready-to-eat snacks and cold storage project. The state government has accorded clearance to this project and has sanctioned 4.20 acres at Ramdaspur. The ultra-modern plants with cutting edge technology will produce a variety of crispy snacks to flavor the taste buds of our customers.
The effect of Covid on your firm
The Covid pandemic has badly impacted businesses, industry and the economy particularly the MSME sector. Our company has also been severely affected in terms of raw material availability, production, sales, manpower availability, payment realizations and finances. However, we kept our factories running without lay-offs or pay-cuts and continued our relentless service to people.
Your focus in this competitive market
The spice domain is fiercely competitive and every single day there is an entry of a new brand in the market. Added to it is the fluctuation in raw material prices and availability during off-season i.e. non-harvesting season. Therefore, our focus is on calculated inventory management and timely raw material procurement. We have also expanded our distributors and marketing network in Odisha as well as in other states.
What were the challenges your company faced?
The 21-year journey of the company has been full of hurdles and challenges. Years of experience in this field have taught us meaningful lessons to cope with the challenges and move forward. The success story of "Bharat Masala" has been scripted by hundreds of workers who have put in their blood and toil to this organization and the hard work and dedication of directors.
Do you get enough support from the state govt?
Liberalized industrial policy, single-window clearance, fast-track industrial approvals have been instrumental for the quantum growth of industries and startups in the state and we are deeply indebted to the state government and the Chief Minister without whose patronage our factory would not have seen the light of the day.
Suggestion to budding entrepreneurs
In the present day, job opportunities in the government sector, as well as the private sector, have shrunk. Therefore, we would encourage youths of the country to start small/micro enterprises or start-ups for which our state government has already created a conducive environment, infrastructure and resource persons. The "Make in Odisha" movement of our Chief Minister is a praise-worthy initiative that will inspire the youths of today.
Suggest A Correction