Good actors always love to experiment. They like to take on roles that bring out their acting skills and are not afraid to go off the beaten path and play different characters. Chinmay Mishra is one such actor in the Odia film industry. In the upcoming bilingual crime thriller Patnagarh, based on the wedding gift bomb blast incident that killed a newly-wed man and his grandmother in Patnagarh of Bolangir district in Odisha, Chinmay plays Soumya Sekhar Sahoo, the groom.
An excited Chinmay says, "I really feel fortunate to be a part of the movie directed by Rajesh Touchriver. It's a dream project for me. This film may break all the records in Odia films in terms of budget. The movie budget may touch the five crore mark as actors, technicians and other crew members have been roped in from the Hindi and Telugu film industries. Atul Kulkarni of Rang De Basanti fame will play the role of Crime Branch IG Arun Bothra, who cracked the case, while Manoj Mishra will be seen as Punjilal Meher, the mastermind behind the blast. The film, which was earlier titled Bullet Raja, will focus primarily on the accused Punjilal Meher and how he meticulously hatched the entire conspiracy, which left the police in a tizzy for quite some time. Shooting for the movie will begin in July and it is expected to hit the screens around Dussehra this year."
Chinmay continues: "Apart from me and Manoj bhai, this film will also feature Puspa Panda and Anu Choudhury in cameo roles. Besides, the famous Telugu actress Madhu Shalini will be seen romancing me."
Chinmay explains how he got the offer for Patnagarh: "It was not planned. Initially, there was no role for me. But sometimes destiny favours us. I share a good rapport with Manoj Mishra. I happened to accompany him for a discussion on the movie after Rajesh sir chose him to play Punjilal's character. Rajesh sir used to google Oriya film stars in his search for the male protagonist of the film. One day, he said to everyone's surprise that Chinmay would play the character of the groom. When some people pointed out that I was good at playing negative roles, he just said, 'I know he will live up to my expectations.' His encouraging words boosted my morale and I decided I would give my best."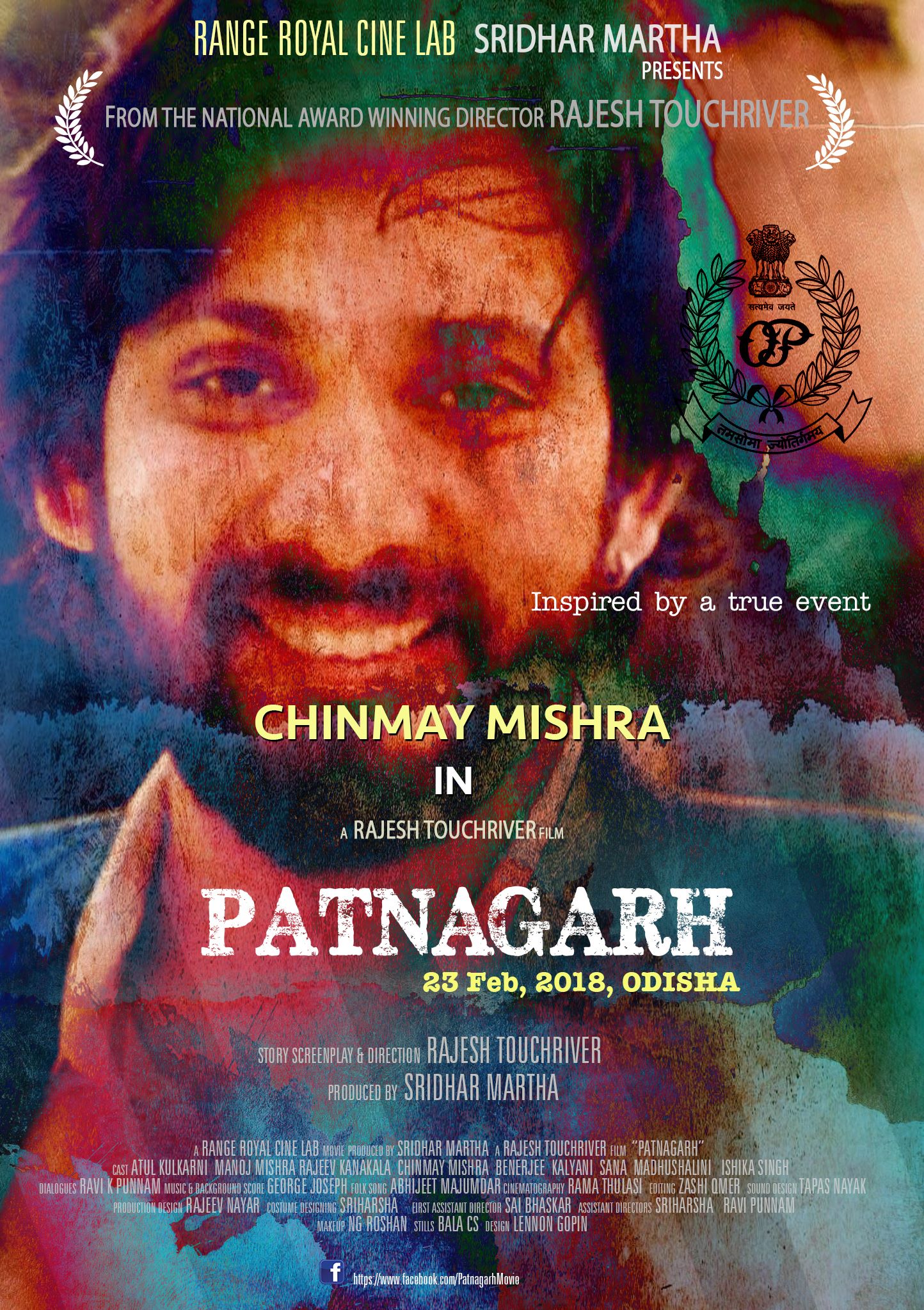 Recollecting his initial days of struggle, Chinmay says, "Since my childhood, I have always wanted to be an actor. Our class teacher used to ask us about our aim, and my answer always was 'to carve a niche in the film industry.' However, my entry into the film world happened by chance. One day, I had accompanied one of my best pals to an audition for the serial Priya Mora.' My friend was rejected. I was taken aback when the director of the show Sujit Mohanty selected me to play the lead role. However, facing the camera was not easy for me. Sujit sir scolded me a lot when I did not show any improvisation in acting even after his guidance. He told me, 'Acting is not your cup of tea.' That day, I could not sleep. However, his words proved a blessing for me as I became determined to prove my mettle in the industry."
Chinmay adds, "It was the Odia film industry heartthrob Akash Dasnayak who advised me to join the theatre group 'Satabdi Ra Kalakar' where I underwent training for four months to hone my acting skill. At the end of 2010, I got the offer to play the character of DCP Micky Mansingh in the mega soap Gayatri and the role garnered kudos from the audience. I must say that I am a trained actor, not a born actor."
Hailing from Boudh, Chinmay has a Bollywood movie Desire and three Odia movies Mana Mora Prajapati, Katak the Silver City and Raja Jhia Sange Heigala Bhaba to his credit. That apart, he has appeared in 12 mega soaps including Gayatri, Bada Ghara Bada Gumara Katha, Sindura Bindu, Rajakanya, Swabhiman, Aaina, Badhu, Sahanai and To Agana Re Tulasi Mun.
Having played both positive and negative roles, Chinmay says, "I am comfortable in any role as long as I enjoy it. I get so involved in the scene that I forget that I am portraying a character. I remember an interesting incident. It was on the sets of Sindura Bindu in which I play the character of baddie ACP Rana. In one shot, the lady cop Nilu was supposed to hit me on my head. She accidentally hit me so hard that blood started oozing from my head. I was so involved in the acting that I did not realise I was bleeding and continued to deliver my dialogue. However, the crew and cast of the mega soap noticed that I was injured and rushed me to hospital. Though the doctor asked me to rest for a week, I was back on the sets the following day."
"In another daily soap Aaina, I played the character of a caring but psycho husband who leaves no chance to torture his wife for any indiscipline on her part. I was too influenced by that character and my mother requested me not to play that role. I feel happy when audiences recognise me by the names of the characters I have played."
Chinmay, who is a recipient of awards like the Rajeev Gandhi Sadbhawana Samman for Sindura Bindu and Banichitra Cine award as best villain for Aaina, will be seen in a short film Adha Lekha Chithi, which is slated for Rath Yatra release, and in the thriller musical video Seven, his home production.
Chinmay attributes his success to co-actor Manoj Mishra. "He is like a big brother to me. Though he is a famous actor, he treats others with respect. He discusses the flaws in my acting and gives me tips for improvisation. He was always there with me during my days of struggle, he is there now and will be with me as my support system. I owe my success to him."
RASHMI REKHA DAS, OP