Keonjhar: Sculptural remains of Buddhism and Jainism are found scattered at Chakratirtha, Gadachandi and Podasingidi under Anandapur sub-division in Keonjhar.
Most of the ancient remains are lying neglected in forested parts. Culture lovers and locals have demanded preservation and protection of the ancient remains. They have batted for intensive research to explore the cultural history of the area.
As these three places are tourist places, there is a need for museums to keep the ancient sculptures. The administration should come out for preservation of the ancient sculptures to attract more tourists to these places, they observed.
Since the 1999 Super Cyclone, the road to Chakratirtha has been closed following landslide.
Chakratirtha is known as a Shaivite shrine, ensconced in scenic natural setting on the foothills of Baula hill ranges in Kathakata panchayat. The place is enriched with many old temples, mutts and waterfalls.
As the place is inside a deep forest, the state government has declared the area as an elephant corridor and a biosphere reserve.
According to historians, the place had once flourished as a hub of Jainism. A wild stream flows by the Chakreswar Shiva temple here and later it forms a waterfall.
According to local legends, Chakratirtha was named after Chakrabheda (striking with wheels). Lord Vishnu had stuck his divine wheel at the place. Centuries ago, the serene and forested place was inhabited by followers of Jainism. Jain saints used to do penance in deep forests for their enlightenment.
There are two water bodies at the place – Garuda Kunda and Akash Ganga. It is believed that taking a dip in these water bodies can get divine blessings. Similarly, ancient Gadachandi temple is on a side of the Baula hill range. It was a seat of tantric cult of Buddhism. Devi Chamunda was worshipped inside a cave. Later, a temple was built for the deity. A local outfit is looking after the upkeep of the place.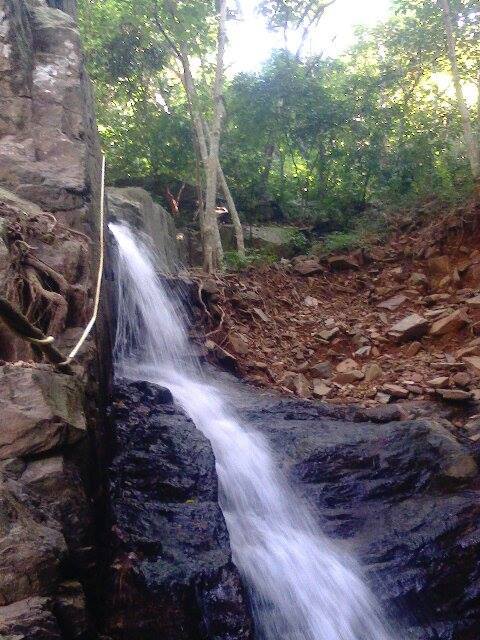 In 1998, the place was recognised as a tourist centre. A wild stream flows by the temple in a scenic setting. Scores of sculptures belonging to tantric Buddhism have been recovered and preserved at different places.
The added attraction of the place is Ramchandi temple. Podasingidi is near this place. It has rich sculpture of Jainism and tantric Buddhism. Most of the sculptures are buried. Locals observed that the place needs to be explored for archeological research.  Researcher Dr Krushnachandra Nayak said the state archeology department should take up excavations to ferret out history of the place.
PNN
Suggest A Correction