Nepal Foreign Minister Pradeep Kumar Gyawali's three-day trip to India ending January 16 was an opportunity for New Delhi to repair the fractured relations between the two countries and make amends for the bungling by the Ministry of Foreign Affairs for the past few years that increasingly pushed Nepal to the Chinese embrace. The visit was timed significantly when Nepal is plunged in a political turmoil with the dissolution of the parliament by Prime Minister KP Sharma Oli followed by China's hectic activities to interfere with Nepal's internal affairs triggering a backlash from the Nepalese people. However, judging by the utterances of Gyawali and the response from Delhi, the trip seems like it could not produce the results Nepal was expecting. This must be music to Chinese ears.
Nepal wants India to revisit what it believes an unfair 1950 Indo-Nepal Treaty of Peace and Friendship to incorporate 'changes and new realities' of bilateral ties. The contentious boundary issues, in the perception of Kathmandu, can be resolved through 'facts, evidence and historical documents.' Gyawali did acknowledge Nepal's controversial map showing Kalapani, Lipulekh and Limpiyadhura regions as its own has caused "a few misunderstandings." China has been exploiting these misunderstandings to the hilt to bring Nepal within its orbit and advance its geopolitical-economic agenda. The least the MEA could have done was to massage Nepal's ego by arranging a meeting between the foreign minister and the Prime Minister. This was what the Nepalese delegation, led by Gyawali, was keenly expecting because when Indian Foreign Secretary Harsh Vardhan Shringla had visited the Himalayan nation November last, Oli had met him.
Nepal wants India to treat it as an equal partner. "To mirror the aspirations of the people, we have to address a few outstanding issues as well. Nepal has put on the table the revision of the 1950 friendship treaty so as to reflect the new realities," Gyawali told the media in Delhi. He iterated that this was one of the main points highlighted in the report prepared by the Eminent Persons' Group (EPG) on Nepal-India relations formed in 2016 under a joint mandate by the Prime Ministers of India and Nepal. The EPG finalised its report and submitted it to the respective PMs in 2018. But, no progress has been made since then.
However, the current border tensions and India's reluctance to consider the EPG's proposals indicate the relations between the two countries may be heading for even rougher waters. For, India will only press further its claims over Nepal's borders in view of the escalation of conflict with China, while China could pull the strings from behind and possibly throw its weight behind the inclusion of Kalapani, Lipulekh and Limpiyadhura in Nepal's map. China's design on Nepal is to use the country as a buffer to protect its possession of Tibet and also push its ambitious and multi-national One Belt One Road initiative that will run across Nepal as well.
Nepal has been trying hard to strike a balance of power between India, China, and other nations, including the US. But, India's closer cooperation with the US through signing of several military treaties, leaves Nepal with no other option but to fall back on China. In Nepal's scheme of things China, armed with resources and capital, far outweighs India, but it is wary of China's aggressive muscle-flexing in the region. Nepal is caught in a bind as any independent policy it pursues is being interpreted by India as China-fed.
Prime Minister Narendra Modi began well after assuming power in 2014, being the first foreign leader to address Nepal's Constituent Assembly-cum-Parliament. He then promised to settle the boundary issues, including Kalapani and Susta, 'once and for all.' But, trouble started in 2015 when Modi and then Foreign Minister Sushma Swaraj expressed their deep resentment for the new Constitution which the Nepali government released that year under Oli's first tenure as PM. The Constitution did not cover the demands of people from the Terai region – inhabited by Madhesis and Tharus.
China, meanwhile, had started making inroads in Nepal. During Chinese President Xi Jinping's visit to Nepal in October 2019, on his way back from India, Beijing made Kathmandu its strategic partner. This was a recognition that China had bestowed only on India under the 1950 Treaty of Peace and Friendship.
Since then, India has been rapidly losing grip over Nepal. Had India dealt with the issue on time, the area under negotiation would have been 35 sq km, instead of 335 sq km that Nepal has included now as part of its territory.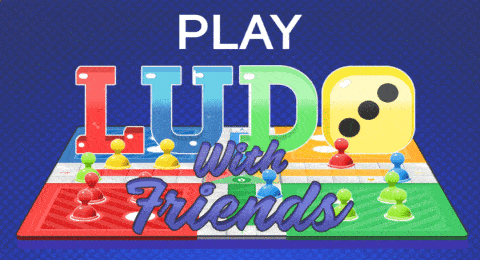 Suggest A Correction