Election dates for Lok Sabha have been announced in our country, which are going to be held in seven phases between April and May and the result will be out May 23.
As we are a democratic nation, we have plenty of choice to choose our leaders from various parties. But we are going to tell you about a country where is no competition in election and there is only candidate.
Yes you read it write. It is none other than North Korea.
Every five years, it holds an election for the rubber stamp legislature, known as the Supreme People's Assembly.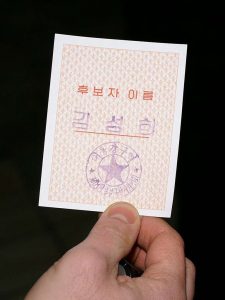 Here voters cast their votes to show their approval or, very rarely disapproval. The candidates are selected by the ruling Korean Workers' Party and a couple of other smaller coalition parties that have seats in the assembly but exercise little independent power.
Under North Korean law, citizens can vote from the age of 17. In this country, refusing to fulfill duties including voting or participating in expected group activities can award harsh social ostracism, if not actual legal repercussions.
PNN/Agencies
Suggest A Correction