BHUBANESWAR: It's time to celebrate the person who brought you into this world. Mother's Day, a holiday which began in the United States by Anna Jarvis in the early 20th century, has grown into a movement of sorts. Esplanade One in association with Orissa Post organised an interactive session here to delve deeper into the purest bond between mothers and their children.
Sukriti Nayak, mother of a six-year-old feels that Indian mothers are different in terms of being protective for their kids. She said, "Parents these days are very smart. They are completely aware of the fact that their children might end up settling in places far from their residence. We don't ask for financial assistance or physical presence. Emotional support is enough when it comes from our kids. I felt sorry when I couldn't help my mother during the cyclone. I will surely stay with my mother to face such calamities together."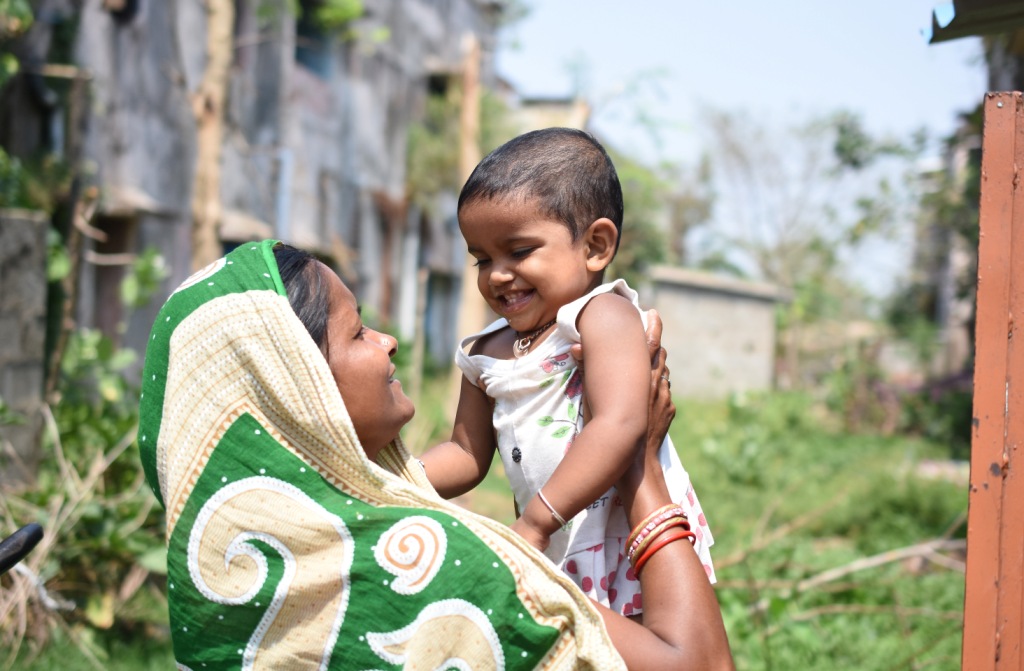 Swastika Mohanty and her friends also visited the mall during the event. On being enquired whether food delivery apps like Zomato and Swiggy can replace 'Maa ke hath ka khana', she said, "I feel Indian mothers are bit different in terms of childrearing. Modern apps like Zomato and Swiggy can never replace Maa ke Haath Ka Khana." The group sang 'Main Kabhi Dikhlata Nahi' from 'Tare Zamen Par' and dedicated it to their mothers.
Subhra Rath, who was accompanied by her son Sirus, said, "Indian mothers are quite caring and sacrificing in nature. Celebrating Mother's Day is essential as it is a day for showcasing gratitude to your creator."
Rojalina Roy, a teacher at DPS Kalinga School, said, "Indian Moms are far better than their counterparts across the globe as they are special and multitasking in nature."
Friends Nirupama Pradhan, Sipra Dutta and Tanya Dutta stated that mothers are the purest source of inspiration in the world as she dedicates her entire life for her children. Pradhan said, "My mom's specialties 'Pakhala' and 'Badichura' are just priceless which can never be replaced by food delivery apps."
Swapna Rani Pradhan and Soma, who too were accompanied with their kids stated that Indian mothers are incardination of Goddess Durga. An Indian mother always treats her aged children like kids. She lives with her kids through thick and thin.

For IIT alumni Abhinav Krishnan, who is a successful manager at JSW group, said, "My mother instilled exceptional values in me during my childhood. Those have made me the man I am today. My all-round activities are inspired by her too. However, celebrating a single day for mothers is disrespect to the backbone of my life. The spirit of motherhood should be celebrated every day."
The story of Subasini Patra and her daughter Bhabyashree however, is a bit different. Bhabyashree was a normal child during birth. However, she developed speech problems, intellectual impairment and motor development disorder when she was nine months old. This hampered her academics severely. However, Subashini was not ready to throw the towel just yet. She joined KIDZEE as a nursery teacher to be there with her kid during classes.
Later, she learnt counseling for special children and started her organisation named 'Butterfly in My Hand' where she imparts special education, skill development, vocational and pre-vocational training. Today, Subashini has come a long way in offering free counseling and education to slum kids. Due to Subashini's effort, her daughter is now learning Karate, dancing and leading a nearly normal life.
Suggest A Correction