BHUBANESWAR: The second day of the 15th Dhauli-Kalinga Mahotsav witnessed an evening showcasing a beautiful blend of instrumental, classical and martial dances which regaled a large audience gathered at the foothill of Dhauli here Saturday.
The first act was Mahodadhi, a musical narrative based on the sacred river that washes feet of Lord Jagannath. Performed by Musical Orchestra led by Guru Dhaneswar Swain and Guru Ramhari Das, it set the high pitched tone for the evening with its medley playing on musical instruments like violin, sitar, flute, Odissi mardala , tabla, dholak, octopad, khol (mridunga in Odia) and keyboard.
Guru Dhaneswar Swain is an internationally acclaimed Mardala player known for his effortless execution of melodious strokes. Due to the pioneering efforts of Guru Swain, Odissi mardala has established with an individual, distinct status. Adorned with innumerable awards, Swain has many research articles to his credit modifying certain aspects of typical Odissi musical phrases and patterns prevalent in the villages.
Widely travelled across the world with his brilliant rhythm compositions and accompaniment, he has infused deeper expressiveness for the recitals of the best of Odissi dancers and singers. For his contribution in the field of Odissi dance music he has been conferred with prestigious Central Sangeet Natak Akademi Award.
The second Odissi performance choreographed By Odissi dancer Ratikanta Mohapatra had the audience spell bounded. The quick eye movements, graceful hand movement and fierce leg movements orchestrated a beguiling performance cast its spell upon all. The next Ardhnariswar performance by Srjan displayed some intense facial expression.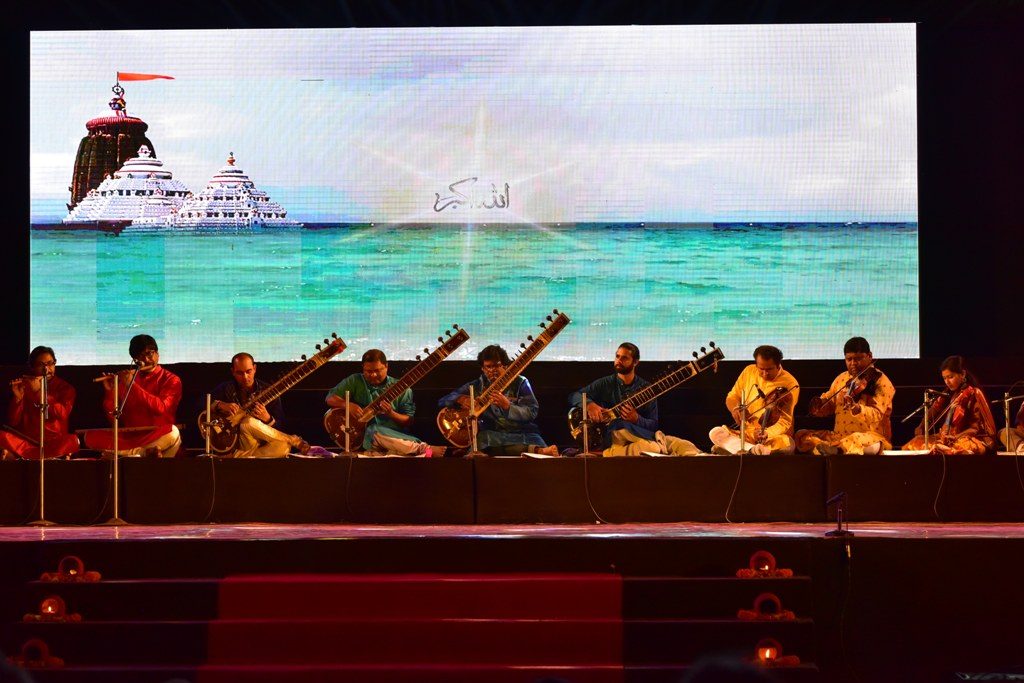 Srjan – Guru Kelucharan Mohapatra Odissi Nrityabasa, is one of India's premier Odissi dance institutions. Sri Ratikant Mohapatra, the artistic director of Srjan, works towards creating awareness about Odissi dance with a modern approach, while preserving the rich classicality of the art.
The evening concluded with Manipuri Thang-Ta. Thang TA is popular term for the ancient Manipuri Martial Art known as Huyen Lallong. The performers both male and female initiated the act with a ceremonial bow soon after which the women displayed impressive sword swinging skills. The agility and flexibility of the artists had everyone in awe.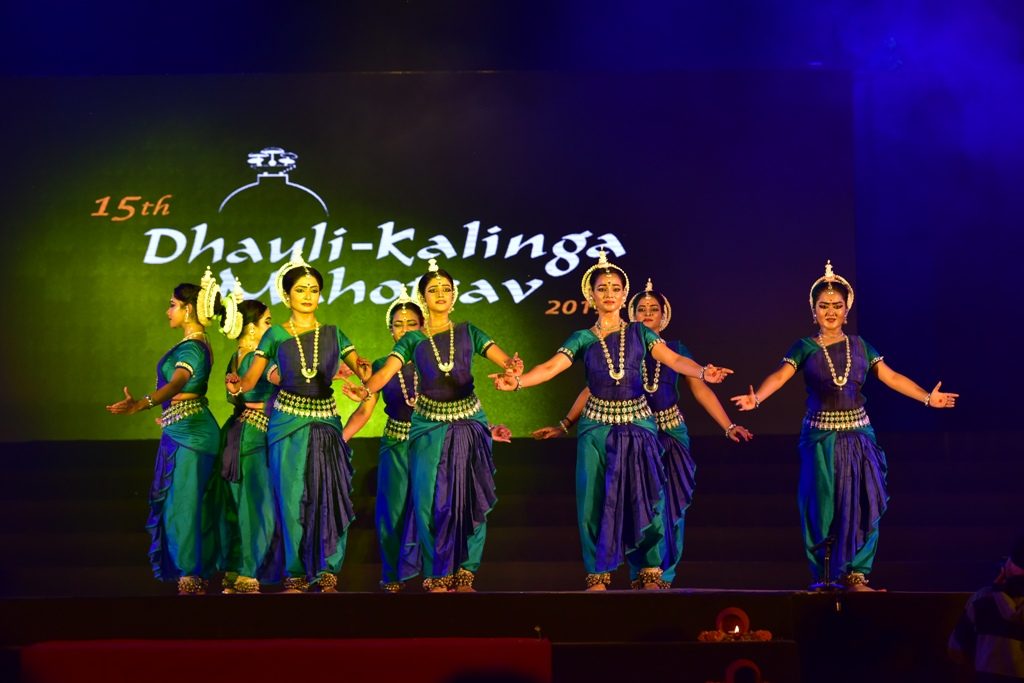 Manipuri Thang-Ta cultural organization is one of the leading cultural organisation of the state. The main activity of this organization is promotion and preservation of Manipuri culture especially traditional Manipur Thang-ta. Its main objectives are to spread this traditional and indigenous rare culture inside the country and abroad. The artistes of this organisation have visited many countries to present their art from with the support of ICCR and Ministry of External Affairs, Govt. of India.
The dignitaries who graced the occasion were Ashok Kumar Tripathy, Former Member, Board of Revenue; Utpal Kumar Pati, Joint Director, Tourism Department; Swasti Bala, Social Worker; Guru Aruna Mohanty, Secretary, Orissa Dance Academy. The programme was compered by Srinivas Ghatuari and Anuja Tarini Mishra.
Suggest A Correction