Bhubaneswar: In view of the novel coronavirus outbreak, Chief Minister Naveen Patnaik Saturday ordered lockdown of 40 per cent of the state including capital city Bhubaneswar for a week. Notably, the Centre has asked every citizen in the country to observe Sunday as 'Janata Curfew'.
The lockdown will be in force in five districts—Khurda, Cuttack, Ganjam, Kendrapara and Angul as well as eight major towns—Puri, Rourkela, Sambalpur, Jharsuguda, Balasore, Jajpur road and Jajpur town, Bhadrak from 7 am March 22 till 9 pm March 29.
However, flight, train, bus and essential services are exempted from the lockdown. These are the districts where more than 70 per cent of the total 3,200 foreign returnees belong to, said a CMO statement.
The Chief Minister said more than 3,000 people who have returned from foreign countries have been advised for home quarantine.
A majority of them belong to the districts of Khurda, Cuttack, Ganjam, Kendrapada, Angul and the towns of Puri, Rourkela, Sambalpur, Jharsuguda, Balasore, Jajpur road and Jajpur town and Bhadrak. "Hence in the first phase, we are going for a near complete lockdown in all these areas from 7 am tomorrow (Sunday) till 9 pm of March 29. I humbly request you to stay at home and come out only for basic services," Naveen said.
Hospitals, clinics, medical shops, grocery shops, restaurants (only takeaways and home deliveries) vegetables, meat and milk shops/bread and bakery (but selling of tea and other beverages in the same premises have to be closed), railways, bus stands and airports will be open as well as public transport.
The administrative functions, police, health, fire, electricity, water, municipal services, banks, ATMs, petrol pumps shall remain open along with private establishments that support the above services or are linked to the fight against coronavirus.
In the five districts and eight towns, all distribution of benefits such as pension and PDS are postponed for the time being. Collectors of these districts are empowered to add or delete any sector /service to this list based on local assessment.
Private companies will be advised to encourage work from home. In case they cannot do so and need to continue they need to get a certificate from the concerned Collector.
All service providers, including private sector engaged in tackling the COVID-19 crisis will be declared as emergency workers.
"Let us take care of people who have worked for us for long years and pay them their wages for this time even though their services are discontinued temporarily. These are extraordinary times, all have to pitch in. The police cannot enforce this everywhere. All have to see it as their responsibility to protect our lives," said the Chief Minister.
"The 4.5 crore people of Odisha are my family and I am concerned about the wellbeing of each one of you," said Patnaik.
"Stay at Home. If you go out — you risk bringing the virus to your family. Go out only for basic requirements — groceries, food and water, medicines, hospitals. The administration will take tough action on anyone violating this and risking their life, their family members and people of Odisha," he warned.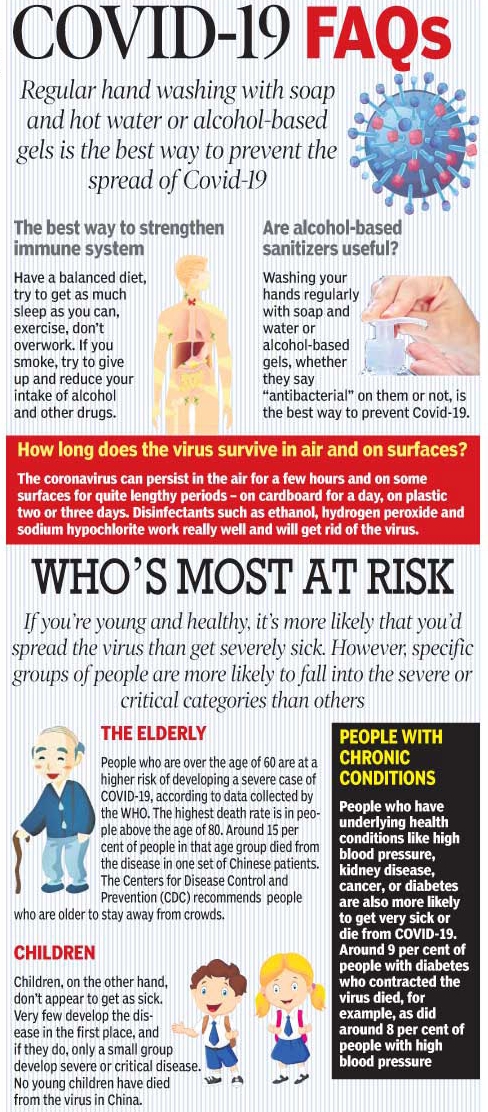 Suggest A Correction