April 4, 2019, A medic and his team comprising of Dr Chittaranjan Jena (Medical Officer PHC Girlligumma) conducted health awareness program at Ghatmundar village under Dasmantpur block of Koraput district.
March 24, 2019, the team travelled to Ambaguda Village under Jeypore Tehsil in Koraput District for another medical camp.
March 17, 2019, the team including Trilochan Jena and Sanjeev Kumar Tripathy, both pharmacists; Rajesh Ranjan Satapathy, Rita Hial, and Sanjukta Patro, all health workers; Rabindra Kumar Sagar, a work assistant; and Mr Basudev Jani, a social worker with Dr. Jena went to Gadri Village under Dasamantapur Tehsil in Koraput District.
March 10, 2019, they moved to Alchi Village under Dasamantapur Tehsil in Koraput District for another campaign.
…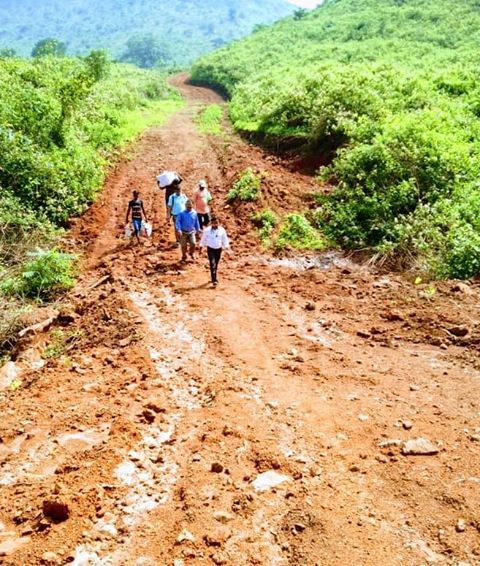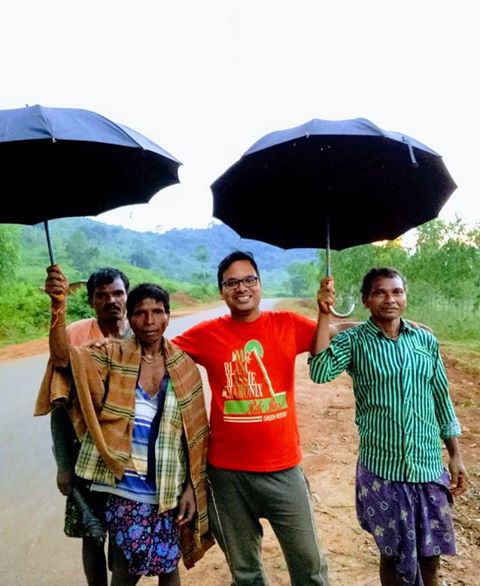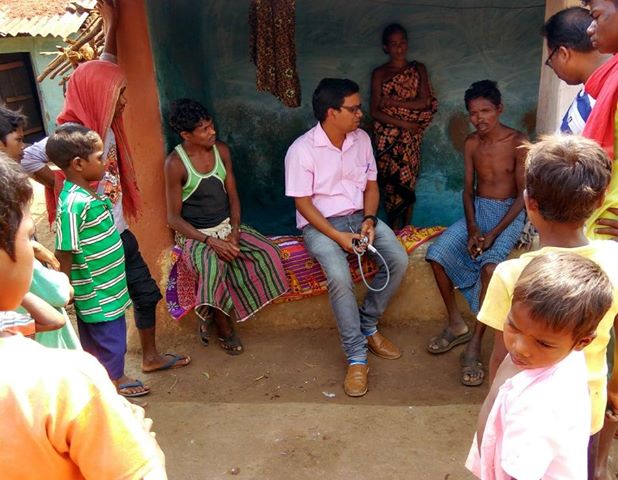 …
The list goes on and on as Dr Jena and his team, who we would like to call the 'Alpha-team' of healthcare have continuously been striving to provide healthcare facilities to tribal braving all the odds since a couple of years in the KBK region of Odisha.
The KBK belt comprises Koraput, Nabarangpur, Malkangiri, Rayagada, Sonepur, Balangir, Kalahandi, and Nuapada districts. The region is home to thousands of tribal villages, where people continue to live in abject poverty and compromised living conditions.
KBK is one of the most backward regions in the country; it has a high rate of maternal and infant mortality. Additionally, it also suffers from low human development indicators such as poverty, poor health, sanitation, malnutrition, illiteracy as well as unemployment.
For the last two years, Dr Chittaranjan Jena and his team of medical practitioners have been visiting 12 villages in the Dasmantpur block of the Koraput district, with the intention to provide healthcare to the residents, who cannot afford to buy food let alone head to the towns and cities for medical attention.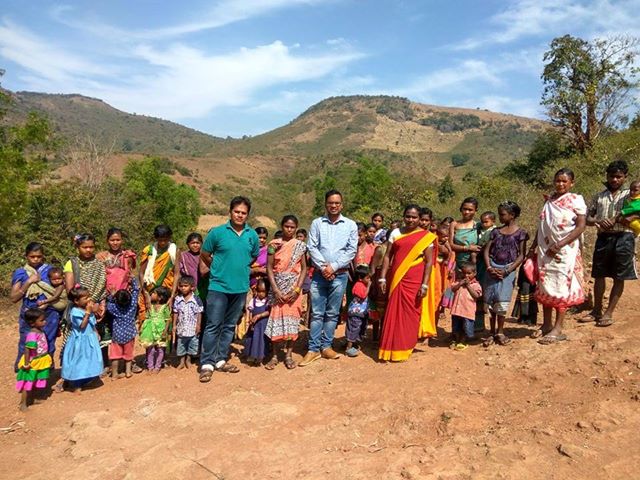 Their main objectives towards the mission can be summed up in the following bullets:
Rational use of mosquito net and its landmark importance in prevention of malaria and dengue.
Cleaning and preventing water lodging to prevent mosquito breeding.
Tree plantation at village level. One sapling planted and adopted by one person.
Swacch Bharat Pledge at community level to boost clean environment.
Create awareness of the importance of safe drinking water use.
Effective hand washing techniques in combating water borne diseases like diarrhoea,cholera, etc.
lntroduction of demonstration and practice of effective hand washing techniques during routine mass drill in school students.
Routine health checks of the community.
Create general health awareness.
Screening for hypertension.
Counseling of school dropout children.
Awareness on health hazards of child marriage.
Counseling to lactating mothers on importance of exclusive breastfeeding for first six months.
Formation of Swasthya Sahayaka Bahini(SSB) at community level in each village to look after the health issues of the village and report to ASHA , ANM , Medical Officer.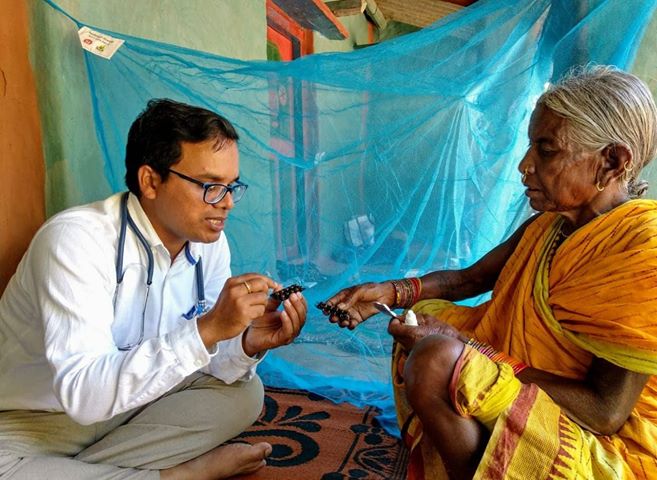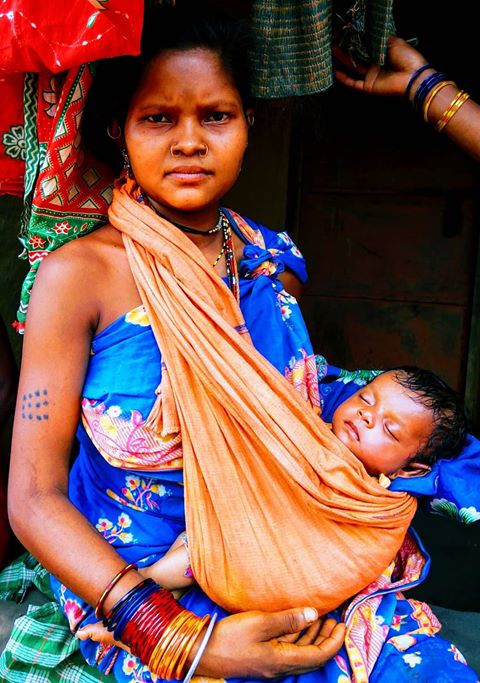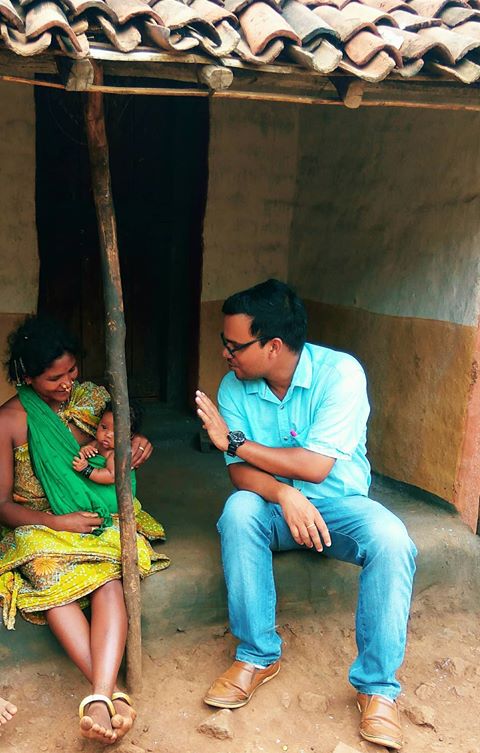 The villages under the KBK belt that could come under the attention of Dr Chittaranjan Jena include Ghatmundar, Alchi, Baghalamti, Kalati, Gadri, Haladisil, Bendela, Ambaguda, Koraguda, Phundaguda, Gadaligumma and Laresh.
Talking about his noble initiative, Dr Chittaranja memorates,"After my first posting in this district in 2016 as a medical officer, I became well acquainted with problems faced by people here. Under 'Gaonku Chala Committee', we aim to raise awareness about important healthcare related issues such as hand washing, menstruation, drinking clean water, so that they would be able to live healthier lives. Also, I appeal to others in this profession to render their services to the needy ones."
As a result of his initiative, many positive changes have been observed in the villagers and it has received appreciation from everywhere.
These initiatives allow the tribal people to benefit from the medical services which would otherwise not be able to reach them. All thanks to the genuine efforts of Dr Jena, the backwardness in this region is slowly changing and he remains hopeful of changing the situation of acute healthcare scenario in the district. According to him, there are a number of important issues faced by tribal people that could be solved only by the centre and the state intervention.
"The major problem which we face now is the lack of road connectivity in the interior villages. If government works on improving connectivity in these regions, we would be able to provide ambulances under emergency situations. The language difference also separates them from the mainstream and it becomes difficult to connect with them. But we look forward to keep working till we set it as an example for other districts," Dr Chittaranjan added.
While many professionals want to be in the comfort zones of their liking, an inspiration like Dr. Jena is a shining best for the youth who want to contribute to the society with their efforts and humility.
The team who could rightly be called the 'Alpha-team' of health and care especially for the tribal will visit Bendela village for their next venture on April 14, 2019.
PNN
Suggest A Correction