Berhampur: Even though the National Eligibility Entrance Test (NEET) 2019 was rescheduled to May 20  in view of cyclone 'Fani' in Odisha, students who had selected their examination centres in other states and were supposed to travel there now stand to lose a year. Twenty five students of this district have failed to appear at their respective centres because of the lack of communication and travel facilities.
Parents of the students are also a worried lot. Moreover, many of them had prepared for this year's test and spent substantial huge sums of money on tuitions and coaching.
A case in point is the plight of Rudra Madhab Rath, a student of Basudev Nagar Lane-I here. He had filled his form and had selected Jaipur in Rajasthan as his centre. He had planned to take a flight from Bhubaneswar along with his father Harikrishna Rath, May 3. However, they were unable to do so as the flight operations were stopped in Biju Patnaik International Airport (BPIA) May 2, due to cyclone 'Fani'.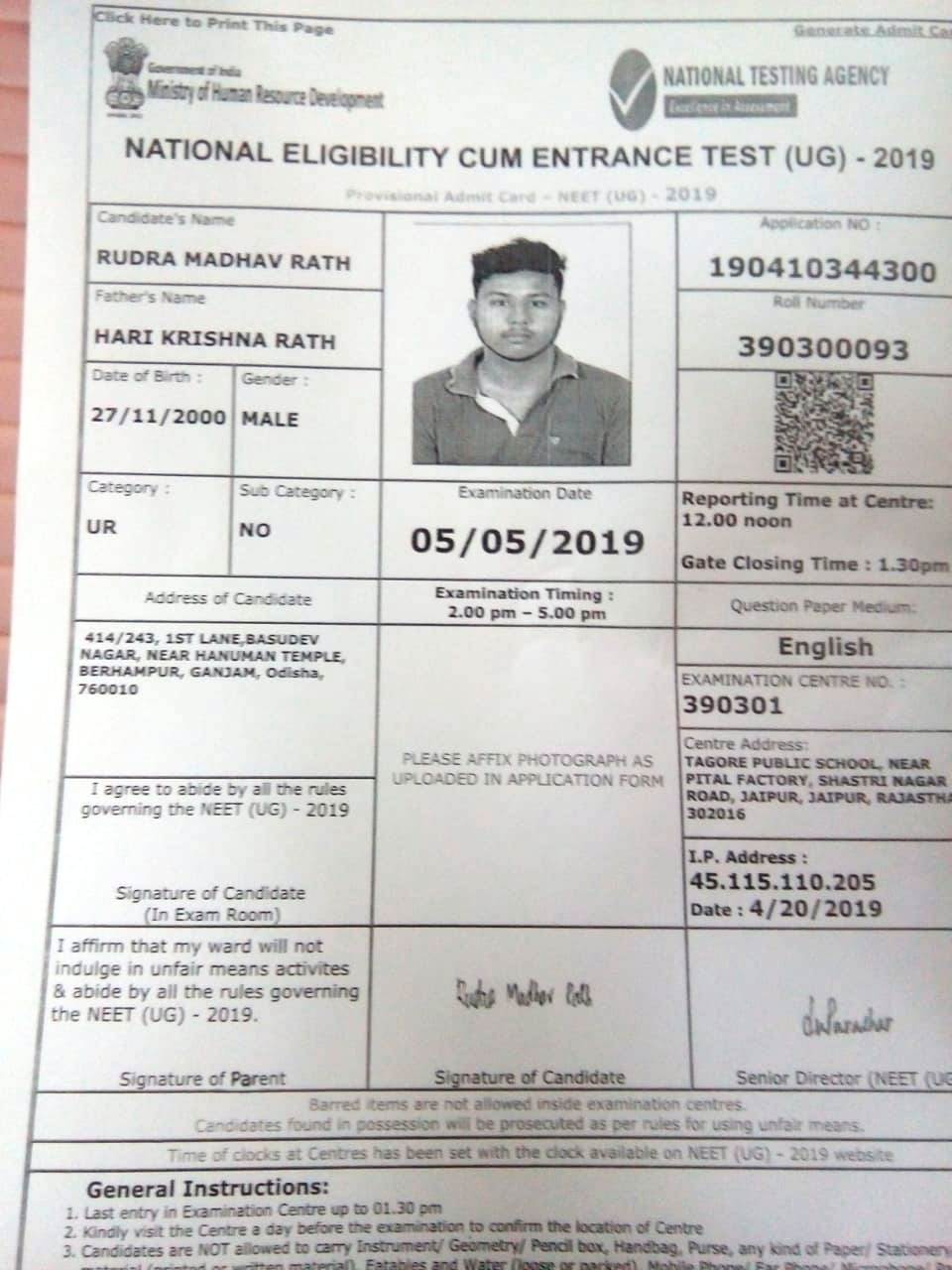 Train services were stopped for a couple of days leaving Rudra in lurch. The young student, who had spent over a year in preparation, has been left deeply disheartened. So is the case with dozens of other students who were not able to travel and had to miss out on the examination.
Rudra has been trying to bring the matter to the notice of the District Administration and the Odisha government. These students are appealing the government to allow them to write the examination in Odisha, May 20.
Suggest A Correction