BHUBANESWAR: India's first ever International Public Art Symposium (IPAS) organised by Artists Network for Promoting Indian Culture (ANPIC) in collaboration with Bhubaneswar Development Authority (BDA) kicked off at Kalinga Nagar here Friday.
ANPIC is an Odisha based socio-cultural organization with a mission to promote social integration through art and culture. Several eminent personalities including Bhabani Sankar Chayani, Member of Enforcement, BDA, Suparna Surabhita Das, Asst. Town Planner, BDA, Debasundar Mohapatra, City Planner BMC, Dilip Kumar Majhi, Corporator Ward 23 Kalinga Vihar, Bhubaneswar, Sashanka Mohapatra, Managing Trustee, ANPIC and Khitish Das, Curator, IPAS along with various international and national artists were present at the occasion.
The symposium will create sculptures out of waste materials which will be later displayed in an Open Air Sculpture Museum. Artists of 14 countries were also present at the inaugural ceremony. These virtuosos will create the aforementioned sculptures during the next 20 days.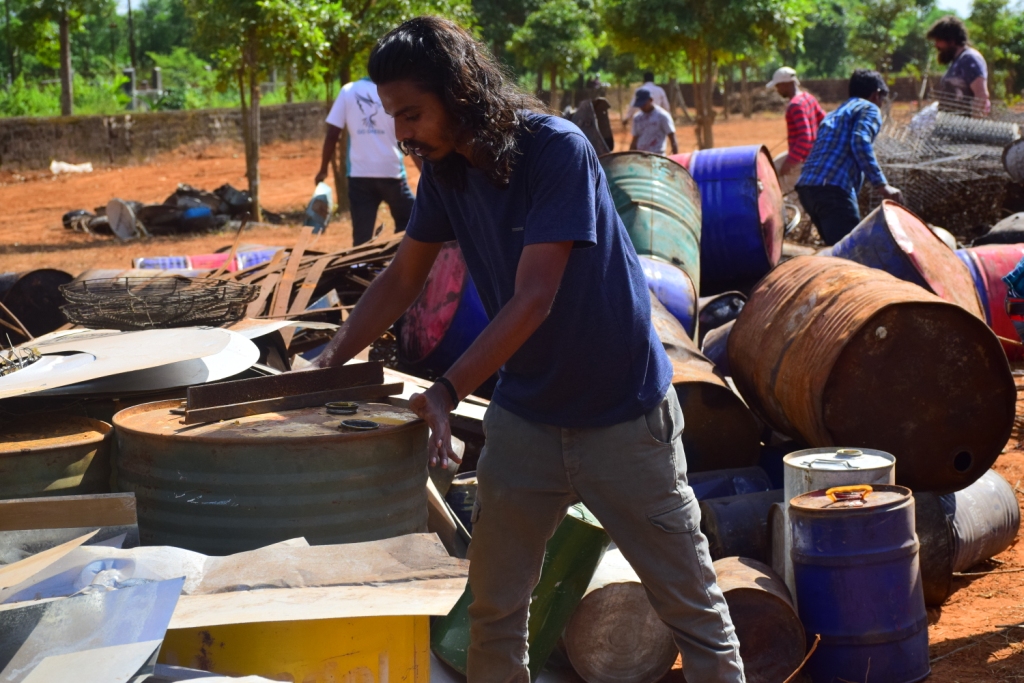 Speaking on the occasion Sashanka Mohapatra, Managing Trustee, ANPIC said, "IPAS is not only an initiative to create awareness on waste materials through art but also to encourage and inspire young artists of Odisha to come up with new ideas. The congregation of artists of international stature is expected to encourage more people for developing an interest for art." IPAS is one of ANPIC's initiatives for promotion of art.
Speaking on the occasion, Bhabani Sankar Chayani, Member Enforcement, BDA said, "As Bhubaneswar has been declared as the number one smart city in the country, it is one of our major agenda to show our smartness through these types of initiatives. It is indeed a great endeavor for all of us because we are going to showcase this museum to the entire country."
IPAS is India's first ever live sculpturing programme held under ANPIC's 40-day event- Odisha Triennial of International Art (OTIA). Themed on 'Reduce, Reuse, Recycle', the museum would serve as the only open air Public Art Waste Material Sculpture Museum in the Smart city which would create awareness amongst people of Odisha on environment, climate change and reuse of waste materials.
The event is envisioned as part of the state's active involvement in issues of a secular theme and nature through socio-cultural arts. The artworks which are intended to be made mainly from waste material and scrap metal will propagate eco-friendly message. It will put a spotlight on species like Olive Ridley turtles, Indian elephant, Indian rhino, Nilgiri Tahr, Bengal tiger, Blackbuck, Snow Leopard and lion-tailed Macaque to name a few.
The event will also play a role in the government promoting better environmental practices, like the banning plastic bags, reduction of large buildings with reflective surfaces, reduction of green house gases and carbon footprint on the planet and better use of public transport among others. Planting new forests can help mitigate climate change by curtailing the alarming levels of carbon dioxide from the atmosphere.