BHUBANESWAR: Shrutiksha Nayak, a semi-finalist in Femina Miss India 2018, has launched grooming and personal development classes for beauty pageant aspirants of the city.
She strongly believes that she has the potential and will power to make her dreams come true. Her initiative is an essential one for the city as potential aspirants usually migrate to other cities to undergo training.
Her grooming classes are first-of-its-kind in Bhubaneswar. Interacting with Orissa Post, she said, "During my stint at Miss India, I had resolved to start grooming girls in my state. I strongly believe that Odia girls are prettier and smarter than girls of other states. It's just that the concept of such classes was non-existent in the state before."
"It's only the beginning. I am sure everyone associated with these classes will be benefitted. I certainly wish that people will gradually understand what beauty grooming is all about. I am teaching various techniques. From 'cat walk' to PD, I am training girls from all over the state the latest personality techniques. My students are undergoing complete makeover, both mentally and physically. If one doesn't have the mental strength, she can't face all the challenges that lie ahead during a pageant."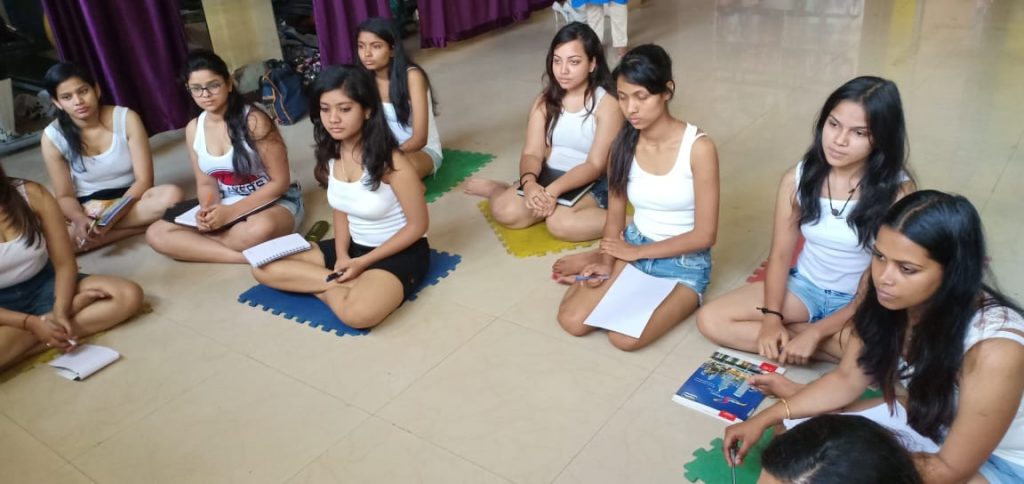 Currently, 30 students with at least some experience in fashion shows have enrolled in her classes. Abhipsha Mishra, a student from Bhubaneswar, said, "I want to groom myself for upcoming beauty pageants and fashion shows. I want to excel in these competitions. Shrutiksha's guidance would be vital in this regard. She is a wonderful mentor who not only teaches us but makes each person confident as well."
Shravani Guru, a participant, stressed on the need to learn PD, self-grooming and other tactics to stay confident. "One needs to stand straight and face the world without any doubt," she said.
Another aspirant Subhasmita feels that it's a stepping stone to other beauty contests. "Receiving this sort of national-level grooming is going to be quite beneficial," she said.
Shrutiksha's mother Poonam Nayak, who is a trained yoga therapist, believes that these kinds of classes certainly elevate one's personality. From fitness, talent enhancement, platform development, modeling, nutrition and personal counseling is also included. The classes start from 11 am and conclude at 4 pm in the evening every day.
Pageant Prep helps young women through numerous experienced techniques to conquer nervousness and put up confidence for those few serious life-changing hours. Training is also done to help the chosen candidates build up skills to assist showcasing their sophisticated reflection during the pageant. It also provides imperative information on how to deliver the best answer during the 'dreaded final question'.
Many beauty pageant winners may have made big promises, but Shrutiksha is living her dream to guide the girls of her towards the echelons of beauty pageants. In the future, she wishes to open a full-time grooming school where both young boys and girls can be trained with minimal charges.