BHUBANESWAR: Students of Utkal University and other institutions got the chance to view and explore indigenous films by the Indian filmmakers of the country at the first-ever International Indigenous Film Festival of Bhubaneswar inaugurated at Utkal University here Tuesday.
Surya Shankar Das of Video Republic has organised the film festival. He said, "Indigenous films are about indigenous people and communities that are ethnic groups. They are original settlers of a given region, in contrast to groups that have settled, occupied or colonised the area more recently. This genre of movie touched the issue of adivasis and indigenous communities."
Such films are not being able to make their voices heard in other film festivals because of domination of upper class centric and white film or filmmakers. Hence, such a film fest was need of the hour. India is home to over 105 million tribal people, belonging to 31 different tribes. Tribal populations enter the realm of mainstream attention only when crisis – from land displacement to gender violence – manage to hit newspaper headlines.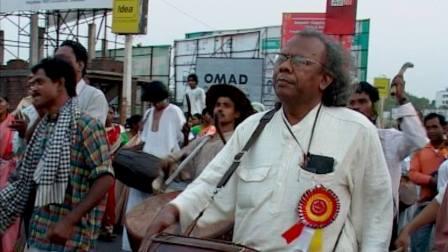 More than 40 films from seven countries (Indonesia, Malaysia, Peru, Ecuador, Canada, Argentina and Papua) were screened at the festival. The first movie which kick started the two-day festival was Naachi Se Banchi by Biju Toppo and Meghnath. The movie is about the life of Ram Dayal Munda who has become a symbol of indigenous cultural reawakening. Born in an Adivasi Family of Tamar in Jharkhand, he went for his higher studies in the United States of America.
Later, he taught at the University of Minnesota. He came back to India to teach at Tribal and Regional Language Department of Ranchi University and subsequently became the Vice Chancellor of the same University. Ram Dayal Munda was the leading intellectual who has contributed to Jharkhand movement immensely.
Biju Toppo is one of the first Adivasi film makers who have effectively used the camera to counter the misrepresentation of his community by the 'mainstream' media. His film has received national and international recognition. Biju Toppo was awarded the prestigious National Film Award in 58th & 65th National Award. Meghnath is an activist working in Jharkhand for the last 30 years. He has been with the people's struggle against destructive development.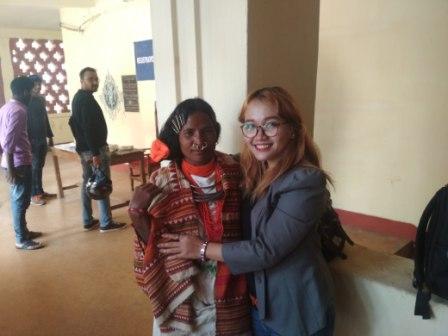 On the first day odia and filmmaker and four time national award winner Lipika Singh Darai's Some Stories Around Witches and The Waterfall were screened. The first movie depicts the humanitarian crisis surrounding instances of witch hunting, taking us closer to the people who have been accused, ostracised and tortured for being 'witches'. The Waterfall traces the evolution of a young city boy to appreciate the value of the environment as well as think critically about climate change and development.
Emmanuela Shinta, a leader, activist, filmmaker and writer, with a reputation for leading and empowering young people said, "Festivals of this genre is a platform to showcase problems and oppression faced by indigenous community of the country." Her movie When women fights will be screened at the festival.
A photo exhibition Jadugoda Unumo Tana: Drowning in Nucleaer Greed was organised on the sidelines of the event. Photos depicted the impact of mining and dumping of radioactive waste at Jharagoda area in Jharkhand. People there are suffering from genetic deformities, down syndrome, infertility in married couples, miscarriage and other disease.
After two days of screening at the capital, the festival will travel to Puri to participate in the 16th edition of Bring Your Own Film Festival (BYOFF) from February 21 to 23 and then travel to south Odisha for screening in villages.
Suggest A Correction