BJP will suffer whitewash in Bihar, UP: Shatrughan Sinha
Patna: Actor-turned-politician and Congress leader Shatrughan Sinha expressed confidence Sunday that he would retain the Patna Sahib Lok Sabha seat for the third consecutive term despite a formidable challenge posed by the BJP, which has fielded Union Minister Ravi Shankar Prasad from the seat. He also said that the BJP will suffer a whitewash in Bihar and UP.
TMC alleges 'torture and intimidation' by central forces in West Bengal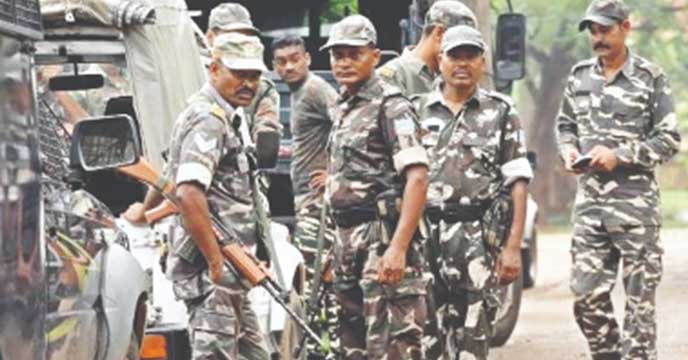 Kolkata: The Trinamool Congress (TMC) alleged Sunday that the central forces were 'brutally torturing' and 'intimidating' voters in West Bengal and acting as per orders of BJP leaders. In a statement, Trinamool Congress lawmaker Derek O'Brien said that even though Bengal wants peaceful polling, BJP doesn't want that to happen.
EC seeks reports after Tej Pratap's bouncers manhandle journalists
Patna: The Election Commission (EC) has sought a report from the Patna district magistrate on the alleged thrashing of mediapersons by RJD chief Lalu Prasad's son and former Bihar minister Tej Pratap Yadav at a polling booth here Sunday.
CPIM alleges massive rigging in West Bengal
New Delhi: The CPI-M alleged Sunday widespread rigging in the final and seventh phase of polling in West Bengal party general secretary Sitaram Yechury stating that Central forces at many places were absent.
Voter turnout increases in UP polls
Lucknow: Over 46 per cent polling was recorded Sunday till 3.00pm in 13 Lok Sabha seats of Uttar Pradesh, officials said. In Varanasi, where Prime Minister Narendra Modi is seeking a second term, the voter turnout was 43.71 per cent.
Violence erupted in Chandauli Lok Sabha constituency, where state BJP chief Mahendra Nath Pandey is seeking re-election, when supporters of the saffron party and the Samajwadi Party (SP) clashed.
Success in West Bengal, Odisha will propel BJP to 300-seat mark: Vijaywargiya
Indore: BJP general secretary Kailash Vijaywargiya claimed Sunday that his party, on the basis of its 'big electoral success' in West Bengal and Odisha, would win around 300 Lok Sabha seats. It would pave the way for Narendra Modi to become Prime Minister again. Vijaywargiya also debunked Chief Minister Kamal Nath's claim that the Congress would win 22 out of the 29 Lok Sabha seats in Madhya Pradesh.
Sidhu damaging Congress with ill-timed comments: Amarinder Singh
Punjab: Punjab CM Amarinder Singh has accused Navjot Singh Sidhu of damaging the Congress with his "ill-timed comments" against him and the state party leadership. "If he was a real Congressman he should have chosen a better time to air his grievances instead of doing that ahead of voting in Punjab," Singh told media persons.
At 2.30pm, 41.5% voter turnout in Phase 7
Interim turnout data from the States in which polling was held today in #Phase7 of #LokSabhaElections2019.#GotInked (Updated till 2:30pm) pic.twitter.com/gbwtGEJ8dC

— Election Commission #DeshKaMahatyohar (@ECISVEEP) May 19, 2019
On final voting day, Rahul Gandhi tweets video message for 'all mothers, sisters'
New Delhi: Congress president Rahul Gandhi Sunday 'saluted' women for playing a key role in the ongoing Lok Sabha elections as candidates as well as for turning up in large numbers to vote.
Today is the 7th and last phase of polling. Our mothers and sisters have played a key role in these elections, not just as candidates, but also as committed voters whose voices must be heard. I salute them all. #AbHogaNYAY pic.twitter.com/2qspqzkKvY

— Rahul Gandhi (@RahulGandhi) May 19, 2019
"Today is the 7th and last phase of polling. Our mothers and sisters have played a key role in these elections, not just as candidates, but also as committed voters whose voices must be heard. I salute them all," Gandhi tweeted.
Nitish doesn't want long drawn polls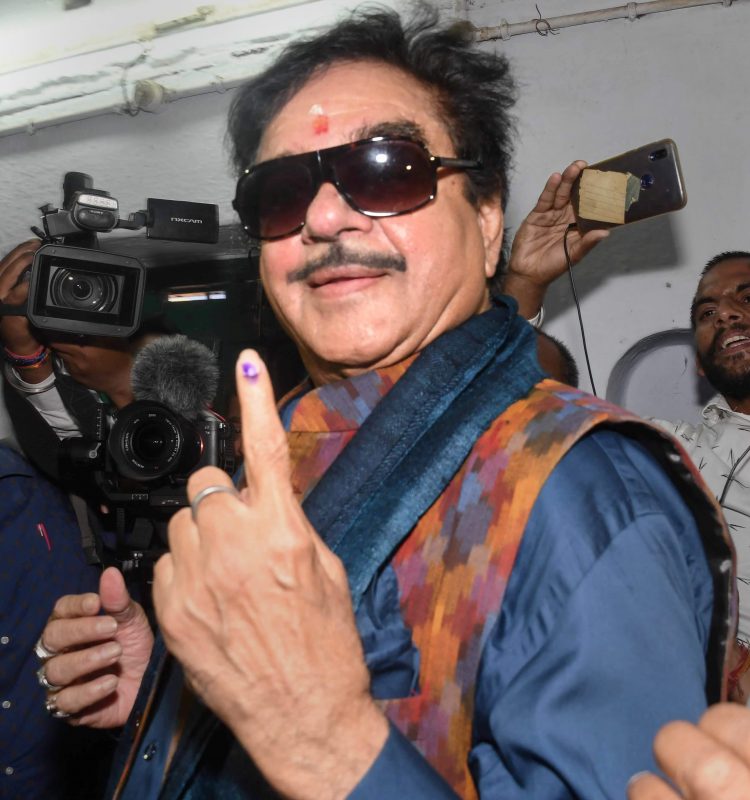 Patna: Bihar Chief Minister and JD(U) president Nitish Kumar questioned Sunday the long-drawn polling in intense heat conditions and suggested general elections should be held in two or three phases. He also said February-March or October-November would be the ideal weather condition for the polling in the country. Nitish is also against the gaps between voting days.
Stray incidents of violence disrupt West Bengal polls
Kolkata: An estimated 32.06 per cent of over 1.49 crore electorate exercised Sunday their franchise till 11.00am in nine Lok Sabha seats of West Bengal, amid reports of EVM glitches and stray incidents of violence. Voting is also on for by-elections to four Assembly constituencies in Bengal, necessitated due to resignations by sitting MLAs who are contesting the parliamentary polls.
India's first voter exercises his franchise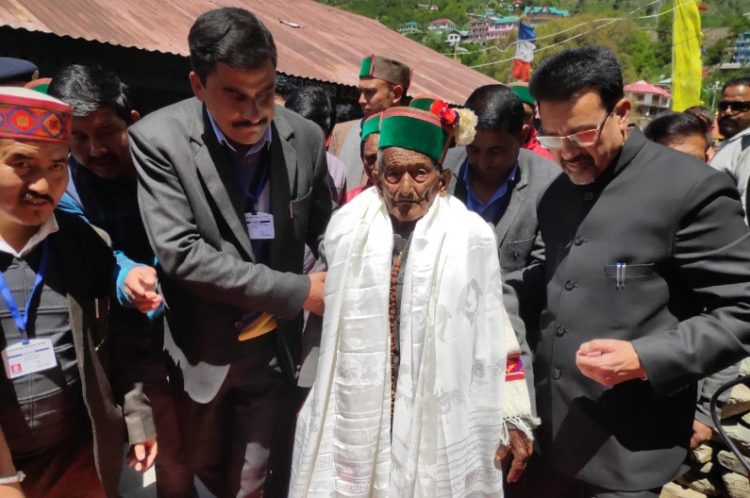 Shimla: Notwithstanding his failing vision and aching knees, India's 'first' voter Shyam Saran Negi reached Sunday his polling booth in Himachal Pradesh's Kinnaur district to exercise his franchise. The 102-year-old was given a warm welcome by election staff at the Kalpa booth in Mandi Lok Sabha constituency, which went to polls in the last and seventh phase of the Lo Sabha elections.
Visuals from PM Modi's home turf, Varanasi.
In Varanasi, the PM constituency , polling is going on in very pleasant atmosphere. pic.twitter.com/4sya3h8kPo

— PIB in Uttar Pradesh (@PibLucknow) May 19, 2019
At 15,256 feet, Tashiganag village in HP hosts world's highest polling station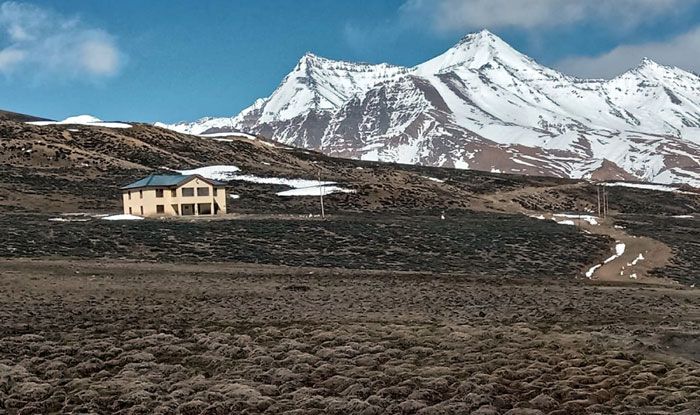 Shimla: The world's highest polling station at 15,256 feet, Tashiganag village in Himachal Pradesh took little than two hours Sunday to climb up to 53 per cent voting, the state's electoral officer Assistant Chief Electoral Officer Harbans Lal Dhiman, said. There are 49 registered voters in Tashigang polling station in tribal Lahaul and Spiti district.
Stones pelted at BJP candidate in West Bengal
Kolkata: Stones were pelted at BJP's Kolkata (North) candidate Rahul Sinha near a polling station at Park Circus area here Sunday. The leader escaped unharmed. A camera person of a local news channel though sustained minor injury to the head in the incident. BJP sources said, Sinha was attacked while coming out of a polling station near Park Circus Bridge where polling was going on for the seventh and final phase of the Lok Sabha elections. The BJP leader was safely escorted out of the area by the security personnel and central force officials after the incident.
2 polling officials die in MP
Bhopal: Two government employees engaged in election duty died in separate incidents in Madhya Pradesh, an official said, Sunday.
TMC lodges complaint with EC over Modi's visit to Kedarnath
New Delhi: The Trinamool Congress (TMC) wrote Sunday to the Election Commission (EC) and complained that Prime Minister Narendra Modi's address to the media at Kedarnath shrine was 'unethical' and that the coverage of his visit was in 'gross violation' of the model code of conduct.
Naidu conducts 2nd round of opposition talks
New Delhi: Andhra Pradesh Chief Minister and Telegu Desam Party (TDP) leader N Chandrababu Naidu held Sunday a second round of talks with top opposition leaders, including Rahul Gandhi and Sharad Pawar, in an apparent bid to rally support for a non-BJP government at the Centre.
EVM glitches mar last phase of polls
New Delhi: Amid reports of EVM glitches, an average of 10-14 per cent polling was recorded in the first two hours of voting Sunday in 59 seats in the seventh and last phase of Lok Sabha elections to decide the fate of 918 candidates including Prime Minister Narendra Modi.
Turnout poor in Varanasi till 9.00am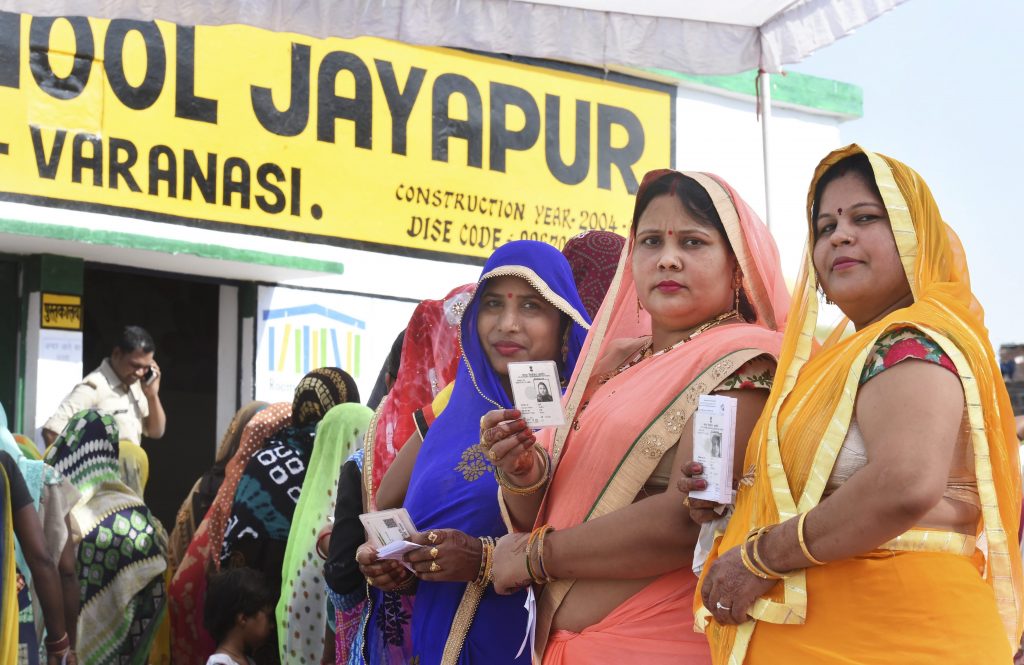 Varanasi: The constituency of Prime Minister Narendra Modi recorded 10.87 per cent polling till 9.00 am. In this constituency, 18.54 lakh electorates will cast their votes in 1,819 polling booths, of which 273 are categorised as 'critical'.
Vote to make India liberal, progressive: Congress
New Delhi: The Congress urged Sunday the people to cast their vote in the last phase of general elections to make the country 'liberal' and 'progressive. The appeal came as polling began for the final phase of Lok Sabha polls in 59 seats. "Do vote in the last phase of general elections to make the country liberal and progressive," Congress' chief spokesperson Randeep Surjewala tweeted. "One vote will make the future of the youth empowered. One vote, will take farmers towards loan waiver. One vote, will take small traders towards profit. One vote, will get the deprived 'Nyay' (justice)," he said.
Polling peaceful so far in West Bengal
Kolkata: An estimated 13.41 per cent of the 1,49,63,064 voters have so far exercised their franchise in nine Lok Sabha seats in West Bengal till 9.00am am Sunday, an Election Commission official said. Polling in the first two hours was peaceful, the official informed.
Three polling officials die
Shimla: Three government employees died Saturday due to different ailments while performing their poll duties in Himachal Pradesh Saturday, a state election official said.