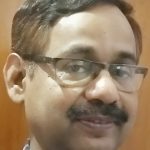 Santosh Kumar Mohapatra
In an amazing explosion of progressive verdicts recently, the Supreme Court invalidated triple talaq, decriminalised gay sex, recognised the third gender, struck down the patriarchal construct of adultery and allowed women entry to a place of worship where it was banned. The verdicts have triggered debate. While some believe these verdicts will nudge society towards greater individual freedoms and gender equality, others think it will destroy the moral fabric of society and ruin marriages.
On September 28, the apex court struck down as unconstitutional a practice that forbade women of reproductive age (10-50 according to a Kerala High Court order) from entering the Sabarimala shrine. The Constitution bench headed by then CJI Dipak Misra in the 4-1 verdict held the practice as "gender discrimination" that violates rights of Hindu women. The Supreme Court decision has given women's rights a fresh expression and how women cannot be subjugated by religious practice, no matter how sacred. It is a progressive and far-reaching verdict that ensures gender equality and has struck at the roots of prejudice against menstruation. But some argue other religions have such restrictions not addressed by the apex court.
The Supreme Court had August 22 declared as illegal the provision in Muslim personal law for instant triple talaq by Muslim men. It will definitely strengthen the rights of Muslim women by preventing divorces on a whim. Scholars are of the view that personal laws of communities are constitutional subjects. Some call it a hasty verdict. But divorces and neglect of wives are prevalent across religions; only they manifest in different ways. This should be curbed.
No law can cure social evils, especially in married life. Sexual urge is human but needs to be regulated for the betterment of and peace in families and society
Section 377 of Indian Penal Code (IPC) was introduced in 1861 during the British rule. Modelled on the Buggery Act of 1533, it was used to criminalise sexual activities "against the order of nature" such as homosexuality. On December 11, 2013, the Supreme Court had overruled the Delhi High Court's judgment in Naz Foundation v Government of NCT of Delhi, and had reinstated it. The argument against decriminalisation was that "carnal intercourse" was against the order of nature. But the 2013 judgment failed to acknowledge adverse effects of the law on the lives of lesbians, gays, bisexuals and transgenders, and the queer community.
Hence, September 6, 2018, the Supreme Court verdict to strike down Section 377 of the IPC was a welcome step. It will pave the way for lesbian, gay, bisexual, transgender and queer community to reclaim a life of dignity. The best thing is that Section 377 remains in force with regard to sex with minors, non-consensual sex, and bestiality. However, "unnatural sex" or "homosexual sex", whether consensual or otherwise, on the part of humans with normal sexual behaviour should be restricted; otherwise, it will lead to sexual perversion and depravity.
Through another historic judgement September 27, the Supreme Court struck down Section 497 of the IPC and decriminalised adultery. Section 497 dealt with adultery. The law was bizarre in that if a married man had an affair with an unmarried woman, he committed no adultery and that if he had consensual sex with the wife of another without the husband's consent or connivance can be punished. But the offence did not tantamount to rape. The penalty was imprisonment for a term that may extend to five years, or a fine, or both.
What was odd was that women could not be punished for adultery or infidelity even if she was an abettor in the relation. Besides, Section 198 of the code of criminal procedure gives only the husband the right to file case against a man involved in adultery. The section reinforced the archaic thinking and sexual stereotypes that women "belong" to men and cannot have their own thoughts or opinion or sexual independence. The Supreme Court is right calling the law unconstitutional as it treats a husband as the master and treated women as victims and the property of husbands, denying them agency.
The government's argument that Section 497 was required to preserve the sanctity of marriage did not cut ice either. The Supreme Court has merely scrapped British-era regressive laws and re-emphasised Articles 14 (right to equality), 15 (right against discrimination) and 21 (right to life). It has not said adultery is right, or legal. The court has done well to maintain its earlier stance that adultery remains grounds for divorce. The court also ruled that sex with underage wife would constitute rape. But it will be difficult to distinguish between consensual sex and rape. As in the past, in some cases, women alone or in connivance with husbands may lure a man for consensual sex and then start blackmailing or threatening him with dire consequences by dubbing their sexual relation as forced.
No law can cure social evils, especially in married life. Sexual urge is human but needs to be regulated for the betterment of and peace in families and society. Sexual attraction is a major factor that binds two unknown individuals in marriage. But morality, trust, conscience and commitment are important to sustain the relation. Mythology teaches how illegal sexual relations and extramarital relations led to the defeat and death of powerful kings and the collapse of their empires. Maintaining the sanctity of marriage should not be the responsibility of women alone; men must also bear equal moral responsibility. It is not law but morality and conscience that can preserve the sanctity of marriage.
The writer is an Odisha-based economist. e-Mail: skmohapatra67@gmail.com.