After James Bond and Harry Potter fans, it's the turn of Marvel fans to say a tearful goodbye to their favourite superheroes. When a fictional character from a successful book series appears on celluloid, it's a given that one day the story will come to an end. As Avengers: Endgame, the final movie in the 22-film long The Infinity Saga from the Marvel Cinematic Universe (MCU), nears release, the enthusiasm of fans to watch the film has only grown. That's the amazing phenomenon of fandom.
The hype around Avengers: Endgame started building just after the release of Avengers: Infinity War that hit screens exactly a year ago. In between released Ant-Man and the Wasp and Captain Marvel that were equally successful in capturing the imagination of filmgoers. For fans, it's now a test of patience, as they know that the grand finale of the world's most successful superhero franchise is nigh. At the same time, they continue to remain in the dark about the future of their favourite Marvel characters.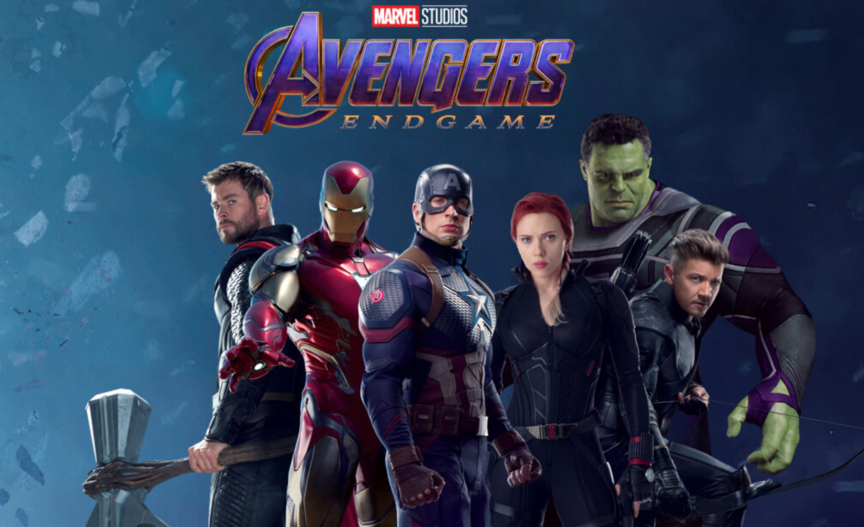 That, however, hasn't dampened the spirit of fans ahead of the film's release. Much like bookworms who used to queue up in front of book stores at midnight to grab the first copy of JK Rowling's Harry Potter series, or gadget freaks who assemble in front of Apple stores to lay their hands on the latest iPhone model ahead of its launch, Marvel fans too seem to be having an adrenalin rush before the release of Avengers: Endgame. This is a worldwide phenomenon and Odisha too hasn't been spared.
Fans in Bhubaneswar and Cuttack are leaving no stone unturned, albeit with a heavy heart, to catch their favourite superheroes for one last time in action, with just days remaining for advance booking counters to open.
For fans across the world, a Marvel Studios movie is not a mere film but a festival that is celebrated with much hype and hoopla. Many fans will be flocking to theatres to catch the movie, first day first show. At the same time, speculation is rife that the franchise won't end and the Walt Disney Company, which also owns Marvel Studios, will continue to churn out more films, telling the personal stories of the superheroes. So, with the Thanos wiping out half of the Avengers in Infinity War, it now remains to be seen how the finale shapes up.
"I grew up reading Marvel Comics. By the time I grew up, films were being made on the Marvel characters. It was a dream come true for me to watch the superheroes on screen. I used to draw an imaginary picture in my mind while reading the comics. Watching the films was just a reflection of that. Although you know the story, watching the superheroes in films is always a thrilling experience," says Sagar Sasmal, an IT professional and a diehard fan of Marvel Comics.
Like most fans, Sagar is upset that the franchise is ending. "It is hard to accept but the truth is that the release of Avengers: Endgame will mark the end of the MCU superhero films. The comics had stopped long before the death of its creator Stan Lee. So, there are fewer chances of a new film. However, we will get to see Stan Lee in his last film cameo, which will be a fitting tribute to him," adds Sagar.
Samir Gouda, a class XII student, plans to watch the movie, first day first show, with his friends. He has done that for the last few Marvel films. "Fantasy has no limits and that's what makes Marvel movies such a hit. Watching the comic book superheroes annihilating their enemies on screen is a treat. For me, first day first show is a must for all MCU movies. The fun multiplies when we watch it in 3D," says Samir, adding, "I am heartbroken that this will be the last film but we have to accept that, though I keep hoping Disney comes up with new films."
It goes without saying that the future of MCU movies is still unclear, with many fans hoping that the franchise will continue to bring out more films. "It may be the finale, but it is too early to draw conclusions. I have been surfing the Internet to get a clue but haven't been successful. Many are saying that the climax of a few of the earlier films were open-ended and the studio might weave a new story around them and continue to make new films," says Abhishek Samantray, a class XI student.
"Another possibility is that the next set of MCU films will explore the cosmic side of Marvel Comics, which was popular around 1968, when Annihilus, the antagonist, was an adversary of the Fantastic Four. So, we might see a film like Avengers: Annihilation," he adds.
Not surprisingly, fans want the studio to continue churning out Marvel films. Trade pundits feel that MCU films have been Disney's most successful franchise and it is likely that the studio will come up with more films in the series. However, on Marvel's website, there's currently only one film confirmed — Spider-Man: Far from Home, which releases July 2019. "It will be interesting to watch what happens next. May be all those Avengers who disintegrated at the end of Infinity War will come back to life in Endgame and the franchise will continue," says Sagar, hopefully. "Perhaps, there will be new films, which might turn out to be more thrilling because the stories will be completely new. At the same time, it might also backfire if fans fail to connect with the stories."
Samir feels that the studio might take the help of technology and upgrade the films to 7D and re-release them. "It will be a whole new experience and I won't mind watching the same film in a new format. I think there are still a lot of stories left that could be told through other films. I would like to see a Nick Fury film in the future," he says.
There are endless fan theories doing the rounds. "One of the possibilities is travelling backwards or forwards through time travel. That is one way to keep alive the franchise. Also, I have read that Marvel is planning to have sequels to Black Panther and Doctor Strange, while Guardians of the Galaxy 3 is also in the pipeline. There might also be spinoffs like Black Widow, Eternals, Nova and Ms Marvel in Phase 4 which would probably determine the likelihood of a franchise relaunch if necessary, like the James Bond series," says Abhishek.
Sangram Rout, a 22-year-old bank employee from Raygada, says, "Disney is close to acquiring the assets of 21st Century Fox, which could open the door for Marvel movies. The acquisition could see Marvel incorporate X-Men and Fantastic Four into MCU. The acquisition will also provide Disney with the opportunity to reunite the X-Men, Fantastic Four and Deadpool with the Marvel family under one roof and create richer, more complex worlds of inter-related characters and stories that would appeal to fans."
Moreover, with the success of Captain Marvel, many fans feel that there will be a sequel soon. Twenty-eight-year old Sandeep Tripathy, an IT professional from Bhubaneswar, says, "There is a chance that we will get to see a reboot like James Bond. However, that might not work. The James Bond series mastered the reboot mainly by changing the actor performing the title role, which is not possible for superhero movies, where most are masked."
James Bond was the most successful franchise till Marvel invaded the space with its films. The best thing about MCU films is that they have fans from all age groups, which makes it such a successful franchise. But perhaps Marvel fans got too many films too soon. A total of 26 James Bond films, including a remake of Casino Royale and independent production, Never Say Never Again, spanned 43 years. Marvel, on the other hand, churned out 22 films in just 11 years.
That said, Avengers: Endgame will keep cineplexes busy, more so because predictions are that the film will set new records. In fact, Joe Russo, one half of the successful director duo Anthony and Joe, says that India is the "fastest growing market in the world for Marvel." Joe, who was recently in Mumbai to promote the film, said during a press conference, "There's a recording of an Indian audience watching Infinity War, and the moment when Thor lands, the cheer that went up sounded like it was a football stadium. We used to play that whenever we were getting tired on Endgame, because it took us two years to make that movie and we'd get reinspired just knowing that audiences here respond to movies that way."
Naturally, cineplexes are expecting the film to set their cash registers ringing. According to Forbes, Avengers: Endgame is projected to collect a whopping $300 million on its opening weekend, beating the previous best set by Avengers: Infinity War. "The hype around Avengers: Endgame is constantly peaking. We expect the movie to deliver a record-breaking performance, considering the prevailing hype and the huge box-office performance of Infinity Wars. Avengers fans are eagerly awaiting the release of the movie, not only in Odisha, but across the country," says Rajender Singh Jyala, Chief Programming Officer, INOX.
Cinepolis, too, has come up with some exciting packages and offers to lure the audience. A movie marathon, comprising nine select MCU films, to understand the basic stakes and character arcs of popular Marvel films, is already underway in Bhubaneswar ahead of the release of Avengers: Endgame. Besides, the multiplex chain will also be giving away Disney merchandise to the first 100 fans who watch the entire lot of films in the marathon.
Meanwhile, with just days to go before the grand finale and expectations soaring among fans, speculation continues to build on the future of MCU.
How about an Avenger from Bollywood?
As Avengers: Endgame nears release, the excitement continues to build up, across the world. In India, the excitement is no less. Marvel boasts a huge fan following here, though not too many Hindi superhero films have tasted success, barring the Krrish franchise.
That certainly is surprising given that every year the domestic film industry churns out more than 800 films riding on the shoulders of stars, who are treated like demigods. But doesn't India have the potential to come up with more superhero films? Perhaps, yes, as there is no dearth of talent.
In fact, Joe Russo, who along with Anthony directed Avengers: Endgame, during a press conference in Mumbai last week said that one of the scenes in Avengers: Age of Ultron was inspired by the Rajinikanth-starrer Enthiran that was dubbed in Hindi as Robot. Russo also hinted that in future they might consider roping in a Hindi film star to be part of the MCU. Sunday POST asked fans which Hindi film star they would like to see as their favourite Avenger.
Prabhudutta Das, an IT professional, says, "I would love to see Rajinikanth as Iron Man. His mannerisms, charismatic voice and larger-than-life image make him the perfect choice for Iron Man if there's ever a Hindi version of Avengers. Moreover, he can also bring in some lighter moments with his quirky sense of humour."
It goes without saying that Rajinikanth's overpowering persona makes him a favourite with many as Iron Man. Moreover, it's easy for filmgoers to relate to the actor as a superhero given that he has already played a robot in Enthiran.
Amiya Barnya Sahoo, a college student from Bhubaneswar, also finds Rajinikanth the perfect choice for Iron Man. "No one can match his style when it comes to action and dialogue delivery. And he is an equally good actor. I would love to see him as Iron Man," says Amiya.
On the other hand, Hrithik Roshan tops the wish list of fans as Superman. The actor has already donned a mask and cape and saved his country and its people from the threats of Kaal in Krissh 3 and fans think he would be the ideal choice for Superman.
Sailen Mohanty, a college student from Cuttack, says, "He has got the looks, height and the perfect physique to play Superman. He has already proved his acting skills in his last sci-fi film, Krrish 3."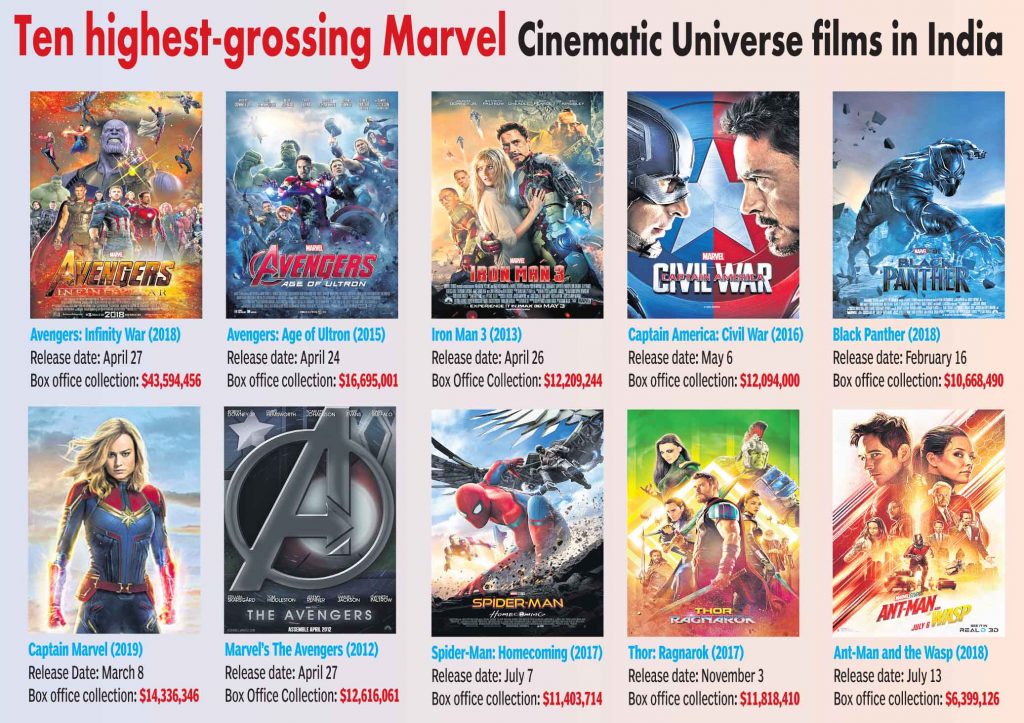 Hrithik, however, isn't the only Indian actor to have flown over skyscrapers and hung from a flying aircraft. Salman Khan was seen doing the same in Race 3, which makes him a favourite with many to play Batman. "Batman has a powerful persona and has a chiselled body. Salman Khan is like the desi Batman," says Bhubaneswar-based Pratichee Parida.
Salman also scores on the action quotient. "He is India's biggest action star. Batman's role would suit him best, as he has earned the image of a Terminator after doing films like Ek Tha Tiger and Tiger Zinda Hai," says Mahesh Sahoo, a die-hard Marvel and Salman Khan fan.
Peter Parker has an innocent face but once he dons his costume and goes behind a mask, he turns into a saviour of mankind. Not too many Hindi film actors have this dual persona. Many think that Ranbir Kapoor is one of the few who can carry off the role of Spider-Man. "He has stunning looks and a body sans flab. Moreover, we have seen him doing both romantic and action films. Ranbir will make a great Spider-Man," says Biswajeet Basantray form Cuttack.
"Why only Spider-Man? Ranbir can do justice to Batman too. He is a committed actor and will do a good job both as Spider-Man and Batman," says Saroj Pattanayak, a businessman.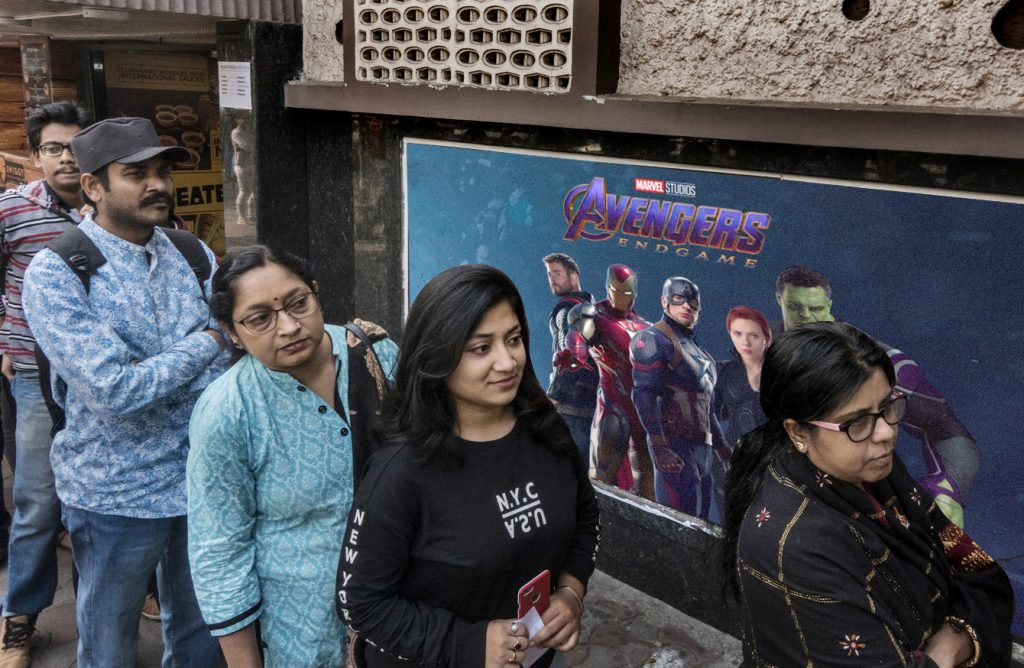 Some vote for Ranveer Singh as Spider-Man, while others also want to see him as Deadpool. "Ranbir is a prankster in real life and that reflects in the characters he plays. He is cut out for the role of Deadpool if ever an Avengers film was to be made in India," laughs Anshuman Sasmal, a higher secondary student from Berhampur.
Ayan Mahapatra, a school student, says, "Deadpool is known as God of Mischief and who better than Ranveer Singh to play that role. Moreover, he is also a brilliant actor."
On the other hand, Priyanka Chopra tops the wish list for Black Widow. "She is already a known face in Hollywood and has the perfect body to play Black Widow," says Sailen.
"We have seen Priyanka do action in the Don series and in Quantico and Baywatch. She is smart and would look good in a costume and mask. Black Widow will suit her best," says Biswajeet.
SOYONG, OP
Suggest A Correction