BHUBANESWAR: To celebrate Men's Hockey World Cup 2018 in Bhubaneswar, Suvadra Art Gallery organised Indian Heroes of the Century, an exhibition of paintings, sculptures and installations, here recently.
The month-long expo is a tribute to great personalities of the nations like Mahatma Gandhi, Bhumiputra Biju Pattnaik and Utkalamani Gopabandhu Das among others. All the artworks at the expo were selected to provide a very clear perspective of the achievements in India in the last hundred years.
The place would be a visual treat for art-loving tourists. The main hall features a long painted room, hanging curvilinear wall units which display the artworks jutting out toward the viewer on adjustable arms. As originally presented, spotlights illuminated the paintings individually in a random electrically controlled sequence.
"At times, the gallery was plunged into complete darkness accompanied by the ominous sound of a greater achievement. These attractive paintings are drawing a huge number of tourists to the gallery," said director Ashok Nayak.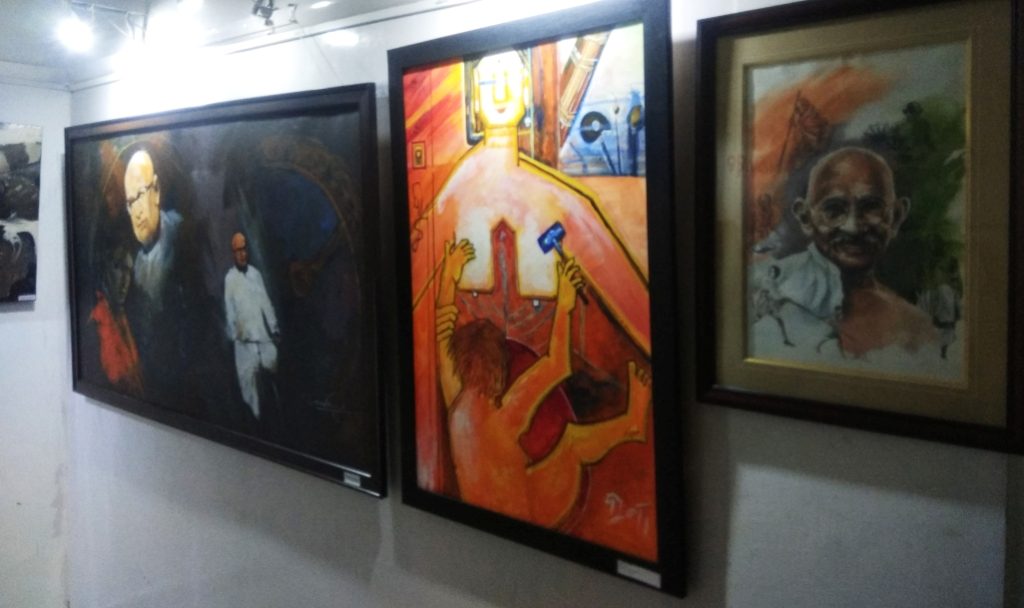 Briefing the media, Chairman of the gallery Surya Rath said, "Heroes have been a significant and irreplaceable part of contemporary art. Visual narratives featuring characters endowed with moral and physical powers evolved intoperfect subjectsfor further artistic development."
The gallery showcases works ofbudding artistslike Durga Prasad Das, Siba Panigrahi, Jatin Das, Rabinarayan Rath, Manash Ranjan Jena, Chandan Sengupta, Sudhansu Sutar, Tapan Dash, Indrapramit Ray, Sk. Asgar Alli, Pranam Singh, Hari Mahem Kamser, Panchanan Samal, Kasinath jena, Gouranga Bariki, Baladev Maharatha and Jitendra Bhanja among others.