Dhenkanal/ Angul:  With only four days left for Dhenkanal Lok Sabha constituency to go to polls, contestants across party lines have upped their game with star campaigners of the parties are doing the rounds here.
Chief Minister and BJD supremo Naveen Patnaik campaigned in Angul asking voters to vote for BJD sitting MLA Rajnikant Singh and Dhenkanal MP candidate Mahesh Sahu. Patnaik went around the town requesting the electorate to support his party's candidates.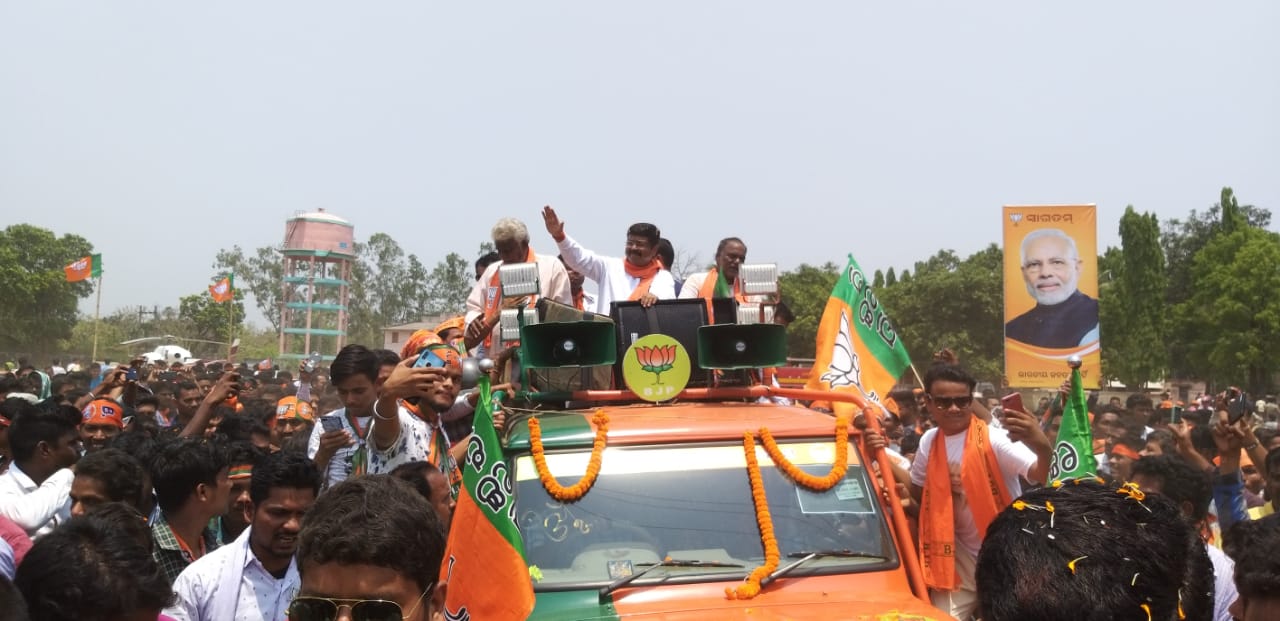 Likewise, Union Petroleum Minister Dharmendra Pradhan was in Dhenkanal to campaign for BJP MLA nominee Bibhuti Pradhan and Dhenkanal Lok Sabha candidate Rudra Narayan Pani. Pradhan arrived at Badajhara High School field in a chopper and took part in a massive motorcycle rally as part of his campaign. Along with the two candidates, local party workers and office-bearers took part in the rally.