Every year, ahead of the Republic Day or Independence Day, the nation pays tributes to those brave men and women who had made the supreme sacrifices for a free India. It is a matter of pride that we are now an independent, strong and self-sufficient nation that our predecessors dreamt of.
But are we really a free nation?  Have we got freedom from issues such as superstitions, drug abuse, atrocities against women and many others? The list is endless.
The British have certainly gone, but today's 'freedom fighters' still wage a war, which is tougher than the one that was fought decades back. They fight the enemies within.
Ahead of the Republic Day, Sunday POST lists a few warriors who, away from the media glare, are trying to bring independence in true sense.
Prabhu Dutt Patel
From someone who couldn't do without 36 cans of beer a day to working actively with addicts to ameliorate the scourge of intoxication, Bhubaneswar-based Prabhu Dutt Patel's story is unbelievable and uplifting at the same time. Those who had come back from the brink of destitution and death due to their fatal habit have found succour and sustenance at Samarpan, his rehab centre. Prabhu's efforts to help recover drug addicts and drug dependence are exemplary in a society permeated by selfishness and ego. Without exaggeration it can be said that the 52-year-old has emerged as a messiah for drug addicts and alcoholics.
Like other addicts, Patel, an alcoholic, could not control himself despite some effort. By the time he completed his graduation from Hindu College of Delhi University, drinking had become a way of life for him. Following his graduation in 1989, he joined the University Law Center (Law Faculty) and completed LLB in 1992. Alcohol intake just kept increasing. He has spent around 22 years of his life in Delhi, practiced law for around three years in Delhi.
In July 1995 he left for the USA for his LLM degree. His habit had already taken an extreme turn and he could barely function without alcohol. As a result he stopped going to law school and stopped appearing in exams. He was financially and morally bankrupt, a long-standing relationship had come to an end and his health, both physical and mental, was deteriorating. He was consuming 32 to 36 cans of beer every day. He was sick of drinking but couldn't stop.
However, one of his old friends got him connected with the National Institute of Alcoholism and Alcohol Abuse of the National Institutes of Health (NIH) in Bethesda, Maryland. "I called them and after a series of telephonic interviews they agreed to induct me for free treatment there.  After that there was no looking back. Since then, I haven't had a drink," says Patel.
Asked about the de-addiction activities, he continues: "We have a number of successes to our credit and it's extremely heartwarming to see an alcoholic or addicts get back to normal family life once again. I feel proud to see people who used to be alcoholics once and now have run rehab centres after being counseled by me. My work with alcoholism and addiction also led to my working on issues related to HIV and AIDS."
Today Patel is a national level resource person / facilitator / trainer on HIV and AIDS issues including counseling.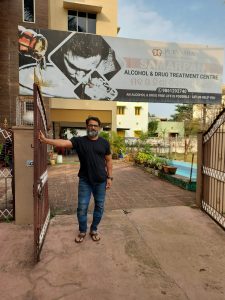 Nargish Bahaar
For more than two decades, Kakatpur-based Nargis Bahaar has been waging a battle to stop atrocities against women. She has rescued many victims of domestic violence and girls ensnared by traffickers.
"You don't need to be physically strong to fight for the cause of women. All you need is to raise your voice to stop atrocities against women," says Nargis who has been fighting for the rights of women since 1998. She has resolved more than 3,000 domestic violence cases apart from rescuing girls from being trafficked.
Nargis believes that the mindset of the people towards the girl child is yet to change even as the world has seen a lot of changes in terms of scientific inventions and technological advancement. Issues like rape, domestic violence, killing of female foetus and bride burning are what made her take up the cause of women, she adds.
Born in a Muslim household, it was not easy for Nargish to fight for the rights of women. Recalling the initial days of her journey, she says, "It was extremely difficult for me to fight for women who were tortured by their in-laws and husbands. However, an incident in 1998 forced me to raise my voice. A woman named Malati (name changed), a neighbour, had been tortured by her in-laws for no reason. On the fateful day in 1998, she was found dead. Shocked at her death, I reached her place instantly. I was even more shocked to see her in-laws trying to bury the body. I called a few other women of our locality and informed the police about the incident. When Malati's in-laws said she died due to snakebite, I told the police the truth. I also staged a sit-in in front of the police station as I sensed that the matter was being covered up. I demanded that the police search for injury marks on Malati's body. Left with no option, the police investigated the matter and confirmed that she was beaten to death by her in-laws. Since that day, I have been doing my bit for women facing abuse besides taking up other causes."
She has also been instrumental in forming 50 self-help groups (SHG) to empower women.
Soumya Ranjan Biswal
Soumya Ranjan Biswal spends most of his time creating awareness about Olive Ridley turtles and the marine ecosystem. The green crusader has been into many activities for the last eight years. He with the help of his team cleans beaches, cycles to coastal villages to sensitise people of the fishery community and their children about the significance of Olive Ridley turtles for ecology, conducts workshops aimed at sea turtle conservation with sea turtle volunteers of 25 off-shore camps in different coastal divisions of Odisha.  Besides, he interacts and trains the turtle activists how to collect eggs for artificial conservation, how to relocate eggs safely, how to prepare artificial nests and how to realise the baby turtles in the ocean.
Hailing from Jahania, Soumya and his friend Dillip got themselves dressed in Olly mascot and cycled 800 km to reach Gahiramatha, the major nesting site of the turtles in Kendrapada district, while covering the coastal areas of Puri, Chilika, Gopalpur, Rushikulya river mouth, Satakosia, Bhubaneswar, Cuttack, Siali and Paradip. For this journey, both Soumya and Dilip entered the Limca Book of Records for carrying out the 'Longest Cycle Ride for Turtles'.
"The next generation needs to take responsibility and promote conservation," says Soumya who along with his fellow environmentalists cleared 15 tonnes of plastic wastes from various beaches of Odisha.
About half the world's population of Olive Ridleys comes to the Odisha coast for nesting, and to ensure the hatchlings make it back to the sea safely, Soumya with his team has organised 288 beach clean-up events.
"My village is near the sea where Olive Ridleys used to come ashore to nest. Fed up with the sights of dead turtles washed ashore, I decided to do my bit for their conservation. There is a lot of focus on the tiger but no one was paying attention to the marine ecosystem," says Soumya, who discontinued his B. Tech course to be closer to the nesting zone.
Apart from working on turtle conservation, he is into reviving mangrove vegetation and bird conservation for the last eight years and has made an amazing impact at the grassroots level.
Ghasiram Panda
Although India has laws to prevent child marriage, it is still rampant in many parts of Odisha especially in tribal and backward communities owing to lack of awareness and a host of socio-economic problems including abject poverty and a poor female literacy rate. And Ghasiram Panda, communication in-charge at ActionAid, Odisha and an advisor to Odisha Child Right Commission, was instrumental in popularising the concept of child marriage free village and also instrumental in bringing the Odisha Child Marriage Prohibition Rules 2016 and the state strategy action plan to end child marriage by 2030.
Panda with the support of the local Anganwadi workers made Rugudipali village in Subarnapur as the first child marriage free village in January 2020. Thanks to his efforts, now more than 1500 villages have been declared child marriage free.
Panda filed a PIL in High Court seeking effective implementation of Child Marriage Prohibition Act responding to which a committee has been formed to prevent the practice. With the Odisha State Commission for Protection of Child Rights, Panda ensures no child should sleep under the open sky. As many as 500 children and their parents have been benefited by the project so far. He is managing a FB page 'Say No to Child Marriage' having more than 3.5k members across the globe. That apart, he has authored two books – Manaba Adkikarara Swara and Asumari Swapna. These books are on issues related human rights, right to education and ending child marriages.
About his work, Panda says, "I am facilitating in ending child marriage practices in 51 districts of five different states such as Odisha, Jharkhand, West Bengal, Bihar and Rajasthan. In Odisha we have this programme in 15 districts.  In the last two years with the support of UNICEF and district administrations we have successfully stopped 1,051 child marriages in 15 most vulnerable districts of Odisha," says Panda.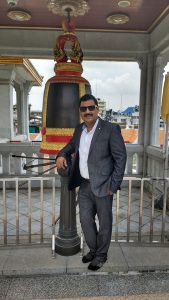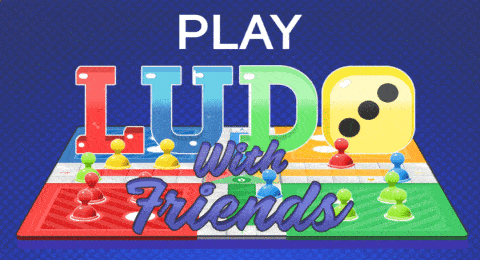 Suggest A Correction