In 1974, scientists sent humankind's first, three-minute long interstellar radio message – the Arecibo Message – and 44 years later, Google Friday celebrated the feat with a Doodle.

The Arecibo message is a 1974 interstellar radio message carrying basic information about humanity and Earth sent to globular star cluster M13 in the hope that extraterrestrial intelligence might receive and decipher it.
It had exactly 1,679 binary digits (210 bytes) which, if arranged in a specific way, can explain basic information about humanity and earth to extraterrestrial beings telling them: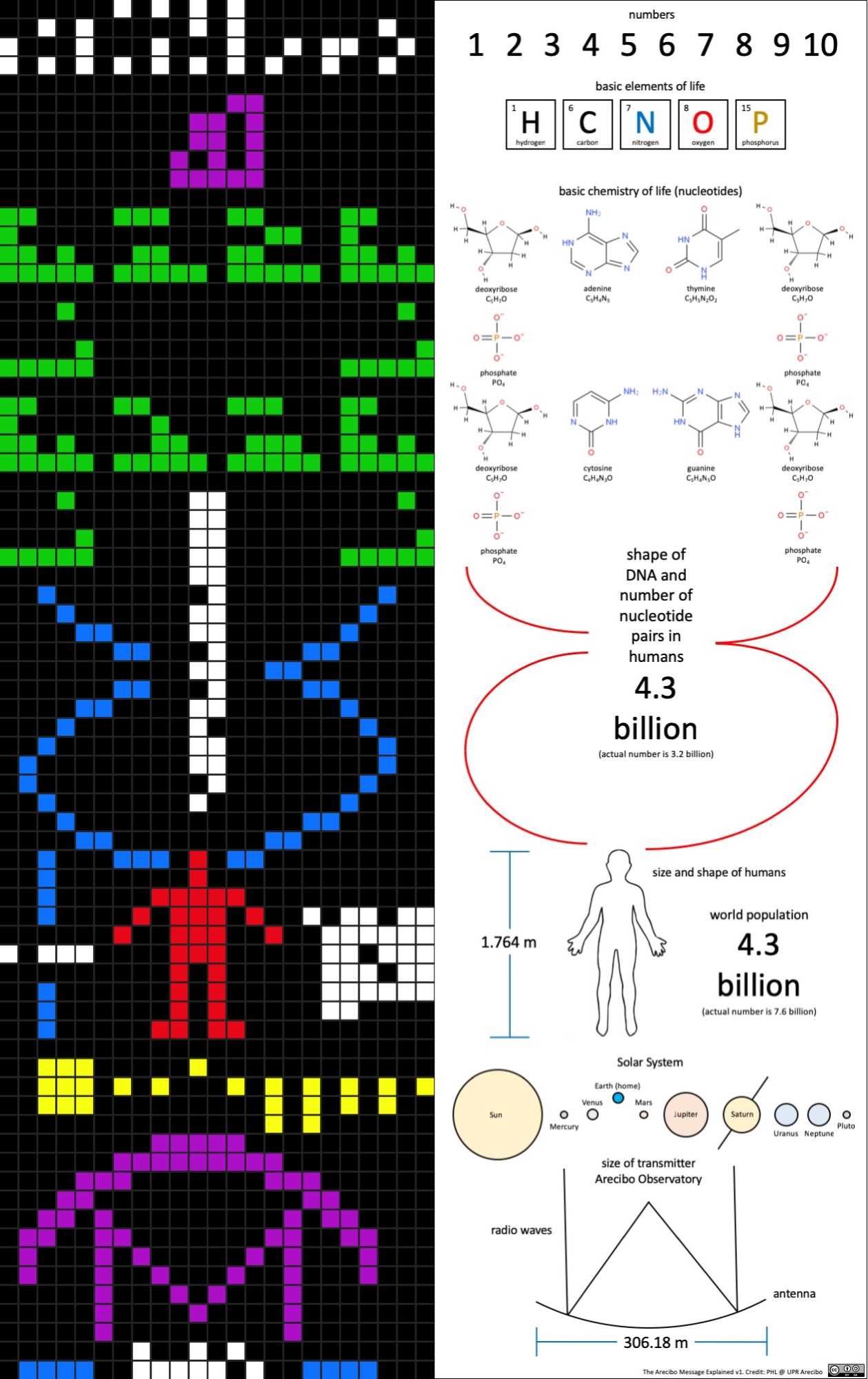 The Arecibo message, sent from the Arecibo Observatory by a group of scientists in Puerto Rico in 1974, was a three-minute message of exactly 1,679 binary digits, arranged into 73 lines of 23 characters per line (these are both prime numbers and may help the aliens decode the message).
Written with the assistance of Carl Sagan, the message itself could be arranged in a rectangular grid of 0s and 1s to form a pictograph representing some fundamental facts of mathematics, human DNA, planet earth's place in the solar system, and a picture of a human-like figure as well as an image of the telescope itself.
Since the Arecibo Message will take roughly 25,000 years to reach its intended destination (a group of 300,000 stars in the constellation Hercules, known as M13), humankind will have to wait a long time for an answer, Google explained.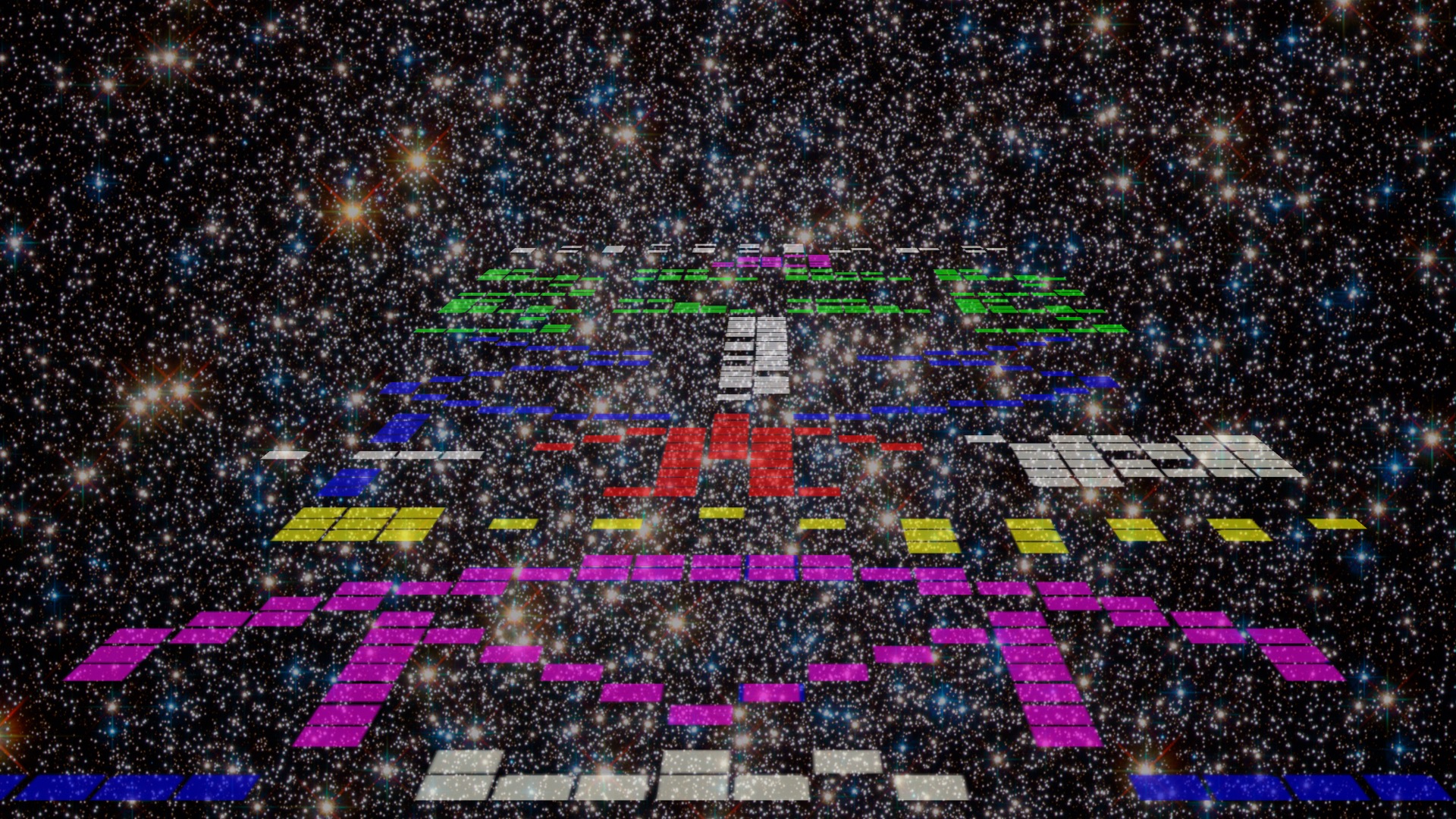 In the 44 years since it was first transmitted, the message has travelled only 259 trillion miles, only a tiny fraction of the 146,965,638,531,210,240 or so miles to its final destination.
So what's next?
#NewAreciboMessage global challenge.
The Arecibo Observatory celebrated 55 years of scientific discoveries and innovative hard work. To salute the observatory incredible history and embrace its bright future, a week-long event #AOWeek was hosted at its Angel Ramos Foundation – Science & Visitor Center from October 29th, 2018.
The Planetary Habitability Laboratory at the University of Puerto Rico at Arecibo is part of the scientific organizing committee of the New Arecibo Message. More details about the #NewAreciboMessage global challenge will be provided soon.
AGENCIES/ PNN
Suggest A Correction