He is in the news all of a sudden simply because his two grandsons are set to inherit £35 million due to a ruling by the British High Court. The seventh Nizam of Hyderabad Mir Osman Ali Khan, afraid that once India would get independent, would appropriate his wealth. So he deposited one million pounds in the Westminster Bank – now NatWest – in 1934. Today that amount has grown to £35 million and certainly it is a huge amount for his grandsons.
More than the 'Nizam of Hyderabad', Mir Osman Ali Khan preferred the tag of 'Richest Man in the World'. Well he certainly had the right to think so. Here's a look at the wealth he possessed.
Mir Osman Ali Khan once found that rats had nibbled through three million pound worth of notes he had kept in a trunk. He simply shrugged off the loss.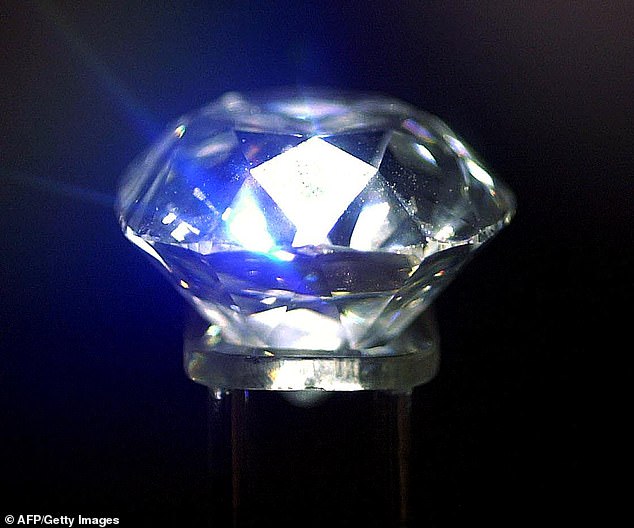 The paperweight on his table was the fabled Jacob diamond, a 185-carat gem the size of an ostrich egg and reputedly worth £50 million. He found it in one of his father's old socks. He simply kept it on his study table and rarely showed any interest in it.
Mir Osman Ali Khan, however, was certainly an eccentric. He had a private army of 3,000 North African bodyguards who always hung around him. Yet in spite of having a huge palace he slept under tarpaulin tents on his palace gardens.
According to estimates, the chain-smoking Mir Osman Ali Khan had so much of jewellery that only his collections of pearls could pave the Piccadilly Circus in London.
At one stage his fortune was said to be £100 million in gold and silver bullions and £400 million in jewels — more than £50 billion at today's values. Forget about the currency he won… no one could give a real estimate of that.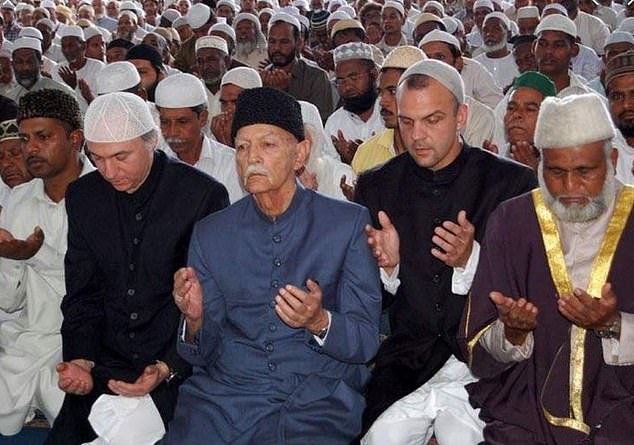 Mir Osman Ali Khan, allegedly in his life sired 100 sons from 86 mistresses. He also had four legal wives. He took all his mistresses and wives to London when he chartered a ship in 1934. Such was his addiction to sex that at times his flunkeys called him 'His Exhausted Highness' instead of 'His Exalted Highness'.
Soon after becoming the absolute ruler of 17 million people in Hyderabad, Mir Osman Ali Khan took to roaring about his kingdom in a Rolls-Royce, drank whisky from his own distillery and led his own jazz band in playing his favourite song,' I'm Forever Blowing Bubbles'.
Mir Osman Ali Khan also donated £25 million to the British during the two World Wars and for that he was held in high esteem by Great Britain.
When Queen Elizabeth married Prince Philip in 1947, Osman Ali Khan presented her with a diamond necklace which then had a value of over £75,000.
Two year after his coronation in 1913, Mir Osman Ali Khan got a Silver Ghost Rolls-Royce. The handbook stated it was a 'semi-state coach'. It was indeed a sort of 'throne car', with gold mountings and upholstered in gold silk brocade.
In addition there were another 150 cars — in later life, when he became thrifty, Mir Osman Ali Khan took to riding around in a bone-shaking Model T Ford.
Yet at one point of time, Mir Osman Ali Khan lost interest in wealth. It happens, when you have so much. He started living frugally. He disciplined himself to live on the equivalent of £1 a week and smoked the cheapest brand of cigarettes, relighting and smoking the discarded butts time and again.
Mir Osman Ali Khan was the absolute monarch of Hyderabad from 1911 to 1948. At one point of his life his wealth was estimated to be about USD 230 billion.
After India became independent, Mir Osman Ali Khan did not want to accede Hyderabad to India. Hence the Army invaded Hyderabad and Mir Osman Ali Khan was forced to surrender.
Mir Osman Ali Khan died in 1967.
PNN & Agencies
Suggest A Correction