Puri: After a gap of 25 years, Lord Jagannath and his siblings at Shree Jagannath Temple here once again donned the Nagarjuna Besha, Friday. The 'Nagarjuna Besha' is one of the rarest attire rituals of Lord Jagannath and his siblings.
Generally, lakhs of devotees throng this holy city to have a glimpse of the lords in this rare attire. Last time the Trinity appeared in this attire was in 1994. Then six people had died in a stampede inside the temple premises.
However, this year the ritual is being observed sans devotees. Due to prevailing COVID-19 pandemic situation, the temple has remained out of bounds for devotees for the last nine months.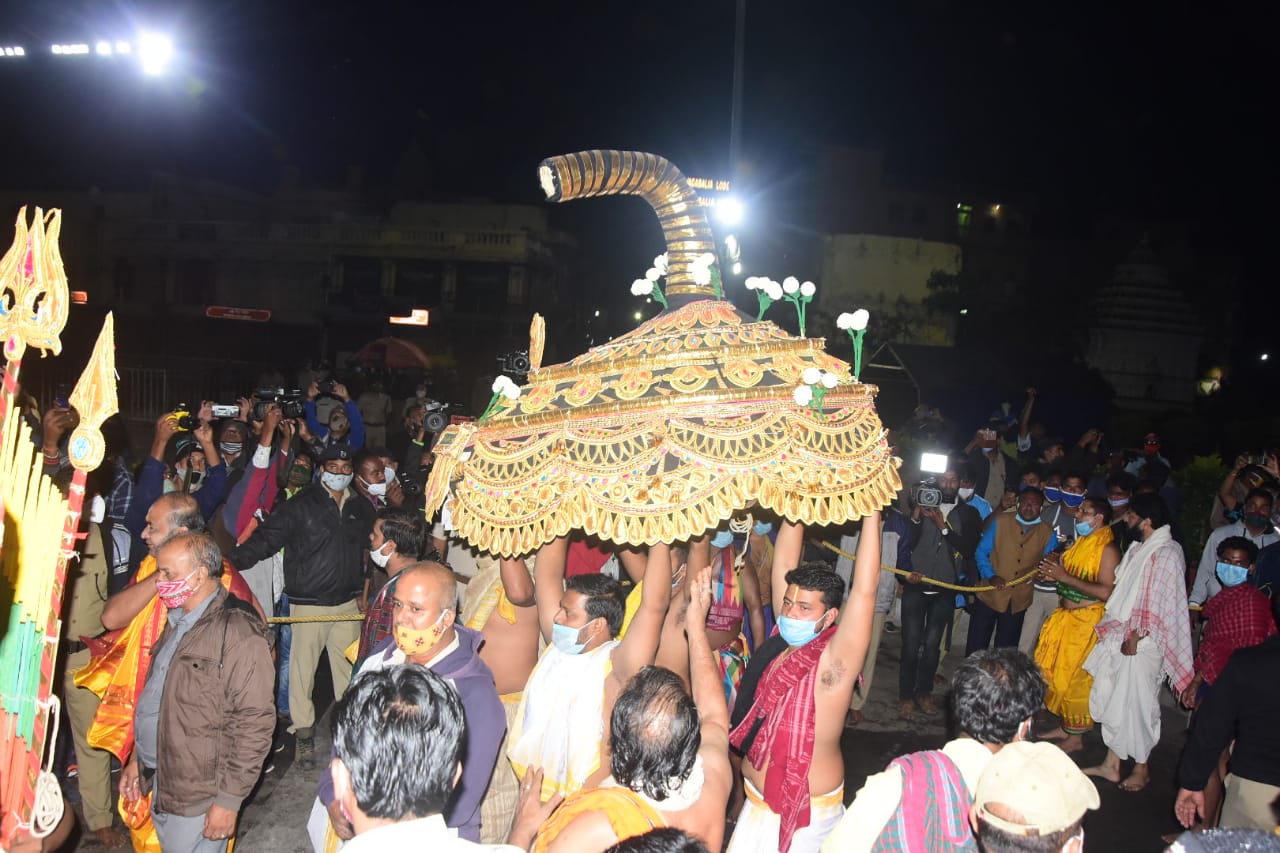 To avoid any congregation at the temple, the district administration has clamped Section-144 of CrPC around Shree Jagannath Temple.
According to Srimandir traditions, this Besha is celebrated in commemoration of killing of Sahashrarjuna by Parsuram or battle between Aurjua and his son Nagarjuna. The Lords are adorned with golden hands, legs and weapons made of gold and they are dressed like warriors. The previous five occasions when this attire ritual was last held were November 16, 1994, November 26, 1993, November 3, 1968, November 16, 1967 and November 26, 1966.
PNN
Suggest A Correction