BHUBANESWAR:  Film fanatics of the city will get a chance to watch critically acclaimed documentary works from across the subcontinent at the Indian Documentary film Festival (IDFFB), Bhubaneswar-2018 to be held from September 28 to September 30 at the Odissi Research Centre.
The focus of the three-day festival is to showcase unseen stories of the subcontinent. The event will be organised by Film Society of Bhubaneswar (FSB) in association with Vikalp, India Foundation of the Arts (IFA) and Kerala Chalachitra Academy.
Apart from screening films related to visual and performing arts, cultural activism, love and sexuality, gender, labour force and biographies, IDFFB will also present art installations, movie quizzes, music events and writing competitions for students to explore cinema in different dimensions, said Subrat Beura, secretary FSB.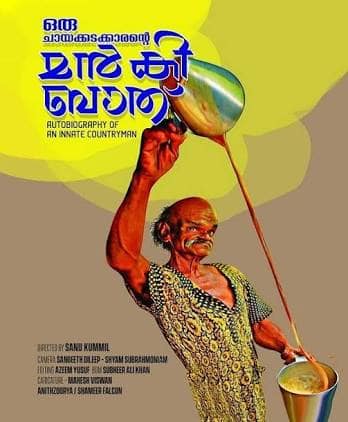 A master class on "Experimental Film Making"will be conducted by our special guests, filmmakers Qaushiq Mukherjee and Kamal Swaroop. Qaushiq Mukherjee is known for movies such as Gandu, Love in India, Brahman Naman and Garbage. Garbage was the Indian movie which was selected for the Berlin Film Festival 2018. All his movies revolve around the themes of sexual repression, right wing politics, misogyny and shame. Kamal Swaroop, a National and Filmfare awards winner, is a television screenwriter and radio director known for his 1988 masterpiece Om-Dar-Ba-Dar.
The movies which are to be screened at the event are based on various themes. On art and culture, Breathed Upon Paper by Ayswarya Sankaranarayan is an animation movie based on 18th century Pahari miniatures. Rasikan Re by Pooja Kaul is inspired by the tradition of Indian Moghul miniature painting that attempts to visualize music.
On Cultural activism, Ajay Bharadwaj's Kitte Mil Ve Mahi presents a glimpse of alternate cultural forms of Punjabi Dalits and criticises the oppression of 'upper' castes. It articulates a powerful vision of social justice. Gurvinder Singh's Pala deals with the diversity of old storytelling and folk religion. Rangbhoomi by Kamal Swaroop's is a movie on Dadasaheb Phalke, who is an Indian producer, director and screenwriter. He is regarded as the father of Indian Cinema.
Various movies based on love, sexuality and gender would be screened at the event. Dhruv Satija's Welcome Valentine explores the ideas of love, politics and religion in contemporary Gujarat. In this movie, we see the events through the eyes of a priest who marries off eloping couples and people from the LGBT community in a Hanuman Temple. The film has a special significance in backdrop of the recent decision of the Supreme Court which struck down Section 377 of the IPC. Oru Chaykkadarakarante Man ki bath by Sanu Kummil depicts the life of a citizen who is devastated by the demonetisation drive of the Government of India.
Suggest A Correction