BHUBANESWAR: Srjan is all set to celebrate 25 years of Guru Kelu Charan Mohapatra (GKCM) Award Festival from September 5 to 11 at the Rabindra Mandap. The seven-day event will see talented artistes displaying their skills.
Srjan held last year's festival with music recitals featuring renowned artistes, including a special evening highlighting Odissi music.
All dance performances during the seven‐day event are group presentations by well‐known Odissi dance institutions in Odisha to pay tributes to Guruji's lifelong services to Odissi.
On the first day of the festival, Ghazal singer Anup Jalota and Odissi dance group Gunjan Dance Academy are scheduled to perform.
On the second day, a classical musical fusion will be presented by artistes Deepak Pandit on the violin, Paras Nath on the flute and U. Rajesh on the Mandolin.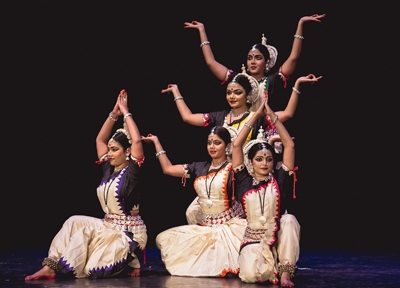 Apart from this, Odissi dance performances will be presented by Suravi and the Orissa Dance Academy.
On the third day, Sarangi artiste Sabir Khan will present Hindustani classical music following which, Odissi dancer Niharika Mohanty will present a solo performance. The third day will end with a group performance by dancers of the Rudrakshaya Foundation.
On the fourth day, Hindustani vocalist Indrani Mukherjee is scheduled to perform. She will be followed by dance groups Soor Mandir and Tridhara.
The fifth day will see performances by Sarod artistes Debasmita Bhattacharya and dance group Nupur and Art Vision.
On the sixth day, vocalist Bijayata Kumar Jena will present a range of Odissi music. This will be followed by performances of dancers from Nrutyashala and Nrutyayan.
The Guru Kelu Charan Mohapatra Awards will be presented on the last and final day. This year, instead of giving two awards to acclaimed artistes, Srjan will present five.
The NALCO Guru Kelu Charan Mohapatra Award 2019 will be presented to tabla maestro Guru Harmohan Khuntia for his contributions to music. Veteran Odissi dancer Guru Durga Charan Ranbir will get the award for his invaluable contributions to dance.
The Guru Kelu Charan Mohapatra Yuva Prativa Samman will be given to five exceptionally talented performing artistes aged below 40 in the field of classical dance.
Ratikanat Mohapatra of Srjan said, "The Guru Kelu Charan Mohapatra Award is aimed at recognising individuals for their outstanding contributions in the fields of dance, music, cinema and theatre."
The award festival has always been organised with the specific aim to create and sustain awareness of classical dance and music. The aim is to give Odisha audiences an exposure to classical fare of the highest level through the stellar performances of classical artistes.
Suggest A Correction