Several websites have recently been flooded with reports of Bengali women being brutally trolled in social media over actress Rhea Chakraborty's alleged involvement in Sushant Singh Rajput's tragic death
Bhubaneswar: Demonising an entire community for alleged involvement of an individual in a tragedy is unwarranted and should be condemned, said some Bengali girls from the state Monday.
The reactions came following the brutal trolling of Bengali women by a section of Internet users over actress Rhea Chakraborty's alleged involvement in Sushant Singh 'suicide' case recently. Trolls labelled Bengali women as 'manipulative', 'dominating', 'bish kanya' (poison girl), who 'use their husbands for ATM' and the ones who know 'black magic'.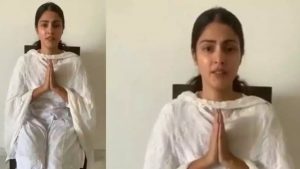 Speaking to Orissa POST, Joyeeta Roy, a media personality from the city said, "It hardly matters whether Rhea is a Bengali or not. She should be punished if found guilty. Therefore, naming certain individual as representative of an entire community is unacceptable."
Bonny Bhattacharya works as a teacher in Sambalpur. She said, "This is not for the first time that the status of Bengali women has been degraded. Since ages, they have been dubbed as 'difficult', 'hypnotisers', 'profane & promiscuous' and the ones who have expertise in 'breaking families'." There is a need to look beyond this school of thoughts and the civil society should condemn such hateful comments unequivocally, she demanded.
Urmi Paul, a dancer from Rourkela, said, "Rhea, who is being held responsible for Sushant's death, was not born in West Bengal, neither does she speak Bengali. Moreover, she has grown up in cities like Bangalore, Ambla and Delhi. So, it is humiliating to get abused and brutally trolled for an unconfirmed 'wrongdoing' of an individual who has no connection with Bengal whatsoever." Bengalis are generally 'broad-minded' and 'literate' but they don't tolerate such nonsense, added Urmi.
Aparajita Moumita Ghosh a Ph.D  research scholar at National Institute of Technology,Rourkela said the attack on Bengali women community over involvement of Rhea in Sushnant Singh Rajput death case is totally an iniquitous act. First of all, Rhea does not represent the Bengali community women. Rather she belongs to bengali family. Any crime committed can be given justice by punishing the culprit not the community to which it belongs. We should not hate the community, the race ,the religion or the country if the culprit rather the act of crime and the person should be considered solely. If APJ Abdul Kalam, Swami Vivekananda have no haters that itself is a big example of the importance of one individual and it's acts. The deeds should act as an identity rather than any community, race or country
Popular Odia playback singer Antara Chakrabarty, who had earlier paid tribute to the late actor by singing a number from one of his hit movies, termed the attack on Bengali women outrageous. Such nonsensical comments should not be tolerated when women in society are already facing a lot of troubles in their daily lives, added Antara.
Arindam Ganguly, OP
'
Suggest A Correction