It doesn't matter whether you are talented and have an array of strokes. Modern cricket demands fitness at the highest level and Mayank Agarwal seems to have plenty of that. Mayank Agarwal got a double hundred against South Africa in the first Test at Vishakhapatnam and followed it up with a century Thursday at Pune.
Mayank has been able to score heavily because he is also supremely fit. Test cricket not only drains your physical energy but also drains you mentally. Unless one is are supremely fit, it will be difficult for any player to survive the grind of modern-day cricket.  Mayank currently averages over 55 in Tests, with one hundred and three fifties already.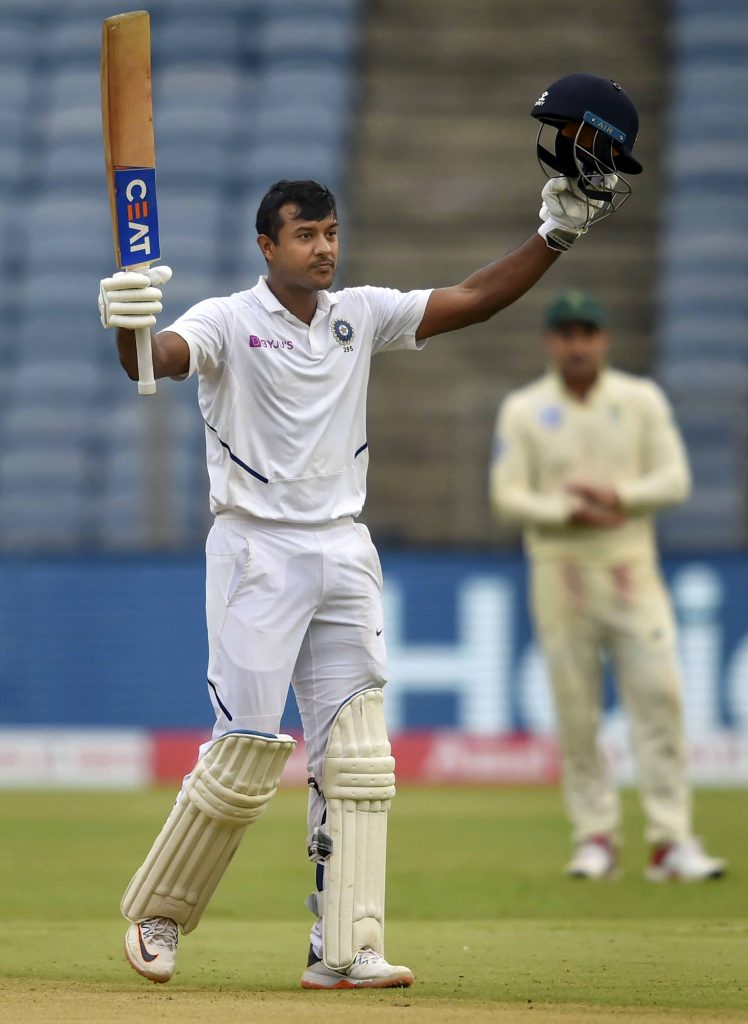 The double hundred is just the fruit of hard work Mayank has put in at the domestic level. Even two years ago no one knew his name, but today he is a household sensation with all speaking highly about this talented opener.
Always known to be a talented batsman, right from his early days, Mayank just couldn't get the attention of the selectors, failing to enjoy a consistent run of form. All that changed when he hit peak form in the 2017-18 season when he became the highest run-getter in the 2017-18 Ranji Trophy season. He scored 1160 runs in 13 innings at an average of 105.45. In all formats of the game he had tally of 2162 runs in 32 innings. In the Vijay Hazare Trophy (50 overs game) Mayank broke Sachin Tendulkar's record by scoring 323 runs including three centuries and four half centuries. The selectors couldn't ignore him anymore.
But this has only been possible because along with his batting Mayank has paid tremendous importance on his fitness. He practises Vipassana as part of his meditation regime, and spends hours in the gym honing his physique and optimising his body for the game.
It was this attitude towards fitness that saw him become the Brand Ambassador for 'Fast & Up', a flagship sports nutrition brand of Aeronutrix Sports Products Private Limited that has been promoting a healthy lifestyle and showcasing the importance of nutritional supplements for years.
As of now, Mayank seems to be in the form of his life scoring runs heavily at the top of the order. But his close-in fielding has also been lauded and to be successful close to the bat one has to have sharp reflexes and be very fit. Mayank Agarwal has shown that he has the body to stand up to the rigours of modern-day cricket.
No doubt many more successes awaits him
PNN & Agencies
Suggest A Correction