Bhubaneswar: Ace director Nila Madhab Panda's upcoming movie Halkaa is getting huge appreciation and support ahead of its release September 7.
Recently, in a promotional video uploaded by the production house, the film's lead child actor Tathastu, an 11-year-old boy who acts as Pichku in the movie met Farhan Akhtar, Sunny Leone and Aamir Khan and was seen having a candid conversation with them.

In the video Tathastu asked the actors several questions related to sanitation and if they had ever faced any such situations where they could not relieve themselves due to unavailability of washroom.
The video not only tickled the funny bones but also touched upon the subject of sanitation and cleanliness.
In his reaction the I am Kalam fame director Panda said, "The video will surely help in making people aware of the issue of open defecation which at times is taken very casually and laughed off."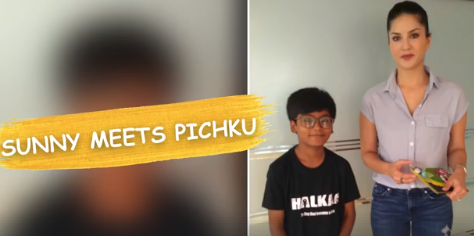 Thanking all the actors in the video, he added, "I am thankful to all of them especially Aamir who was impressed with Tathastu and met him in his (Aamir Khan's) residence." Panda mentioned that Aamir was so "supportive and happy" that he wrote a note for Tathastu wishing him all the best for his future.
It may be mentioned here that along with Tathastu, Halkaa also features Ranvir Shorey and Paoli Dam. Earlier this year, the film bagged the Grand Prix for Best Film at the Kinolub Festival for Children and Youth in Poland. It also won the Grand Prix De Montreal at the 21st Montreal International Children's Film Festival where it had its world premiere in March.
Apart from Aamir Khan, Farhan Akhtar and Sunny Leone, a YouTuber Prajakta Kolimany popularly known as Mostly Sane has also rendered her support to the movie saying, "The movie is for a greater good".
Suggest A Correction