Blue is one aspect of Lord Krishna that has remained unchanged through time. Even when we look at ancient paintings, Lord Krishna is depicted in blue. In fact Lord Krishna was not blue but bluish black in color.
Reason why Lord Krishna is depicted in blue:
From re-educating us on Dharma to enlightening us about the reality of life, Lord Krishna has always been a source of knowledge and wisdom.
Lord Krishna is the incarnation of Lord Vishnu and his blue colour is emblematic of internal strength, the calmness and serenity.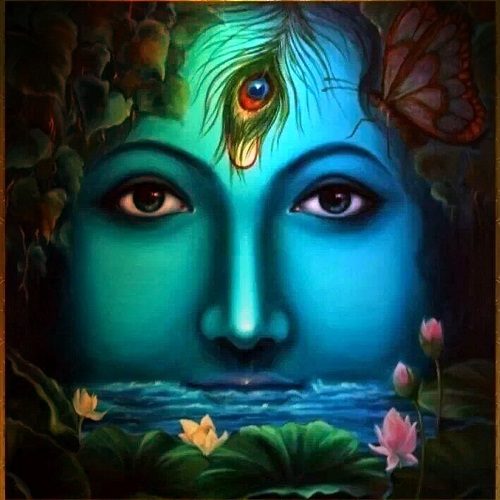 Mythological aspects
As per ancient scriptures, when the Demon Putana tried to kill the young Krishna with his poisoned milk, Krishna didn't die and instead, his skin became blue.
However, there is another story that explains why Krishna's skin turned blue. The River Yamuna that flowed adjacent to Vrindavan harboured a five headed snake. While fighting the snake, Krishna was exposed to the snake's venom that made his skin blue in colour.
However, many also believe that within Krishna there lay a cosmic strength that is invisible to mortal eyes. Hence, his body appears blue in colour.
Suggest A Correction