Anindita Neogy Anam, an eminent Kathak dancer, has always striven to offer something different to the ancient dance form. Besides being the recipient of numerous recognitions, she is also the first Indian dancer to be the secretary of Wisconsin Dance Council Board in USA. She was in the city for her performance at the 13th Devadasi International Dance Festival. In a tête-à-tête with Chaitali Shome of Orissa Post, she threw light on her journey as a  dancer.
  Elucidate your feelings on being a part of the 13th Devadasi Int'l Dance Festival?
It's a brilliant platform where an artist meets the crème de la crème of the world of classical dances. Jagabandhu Jena is doing an immense job in consolidating such a big festival while felicitating the maestros.
Tell us about your journey as a dancer.
My mother Falguni Neogy was my first Guru. I then started learning under Padma Bibhusan Uma Sharma and later, I was under the tutelage of Rajendra Gagnai who taught me the Jaipuri Style of Kathak. In this gharana, footwork and spins have to be done with a lot of strength and speed. I then joined the classes of Jai Kishan Maharaj who taught me the gracefulness of Lucknow style. I also learned from his wife Vidushi Ruby Mishra and explored new arenas of Kathak. I also learned chhau and several Indian ballets under Shashidharan Nair.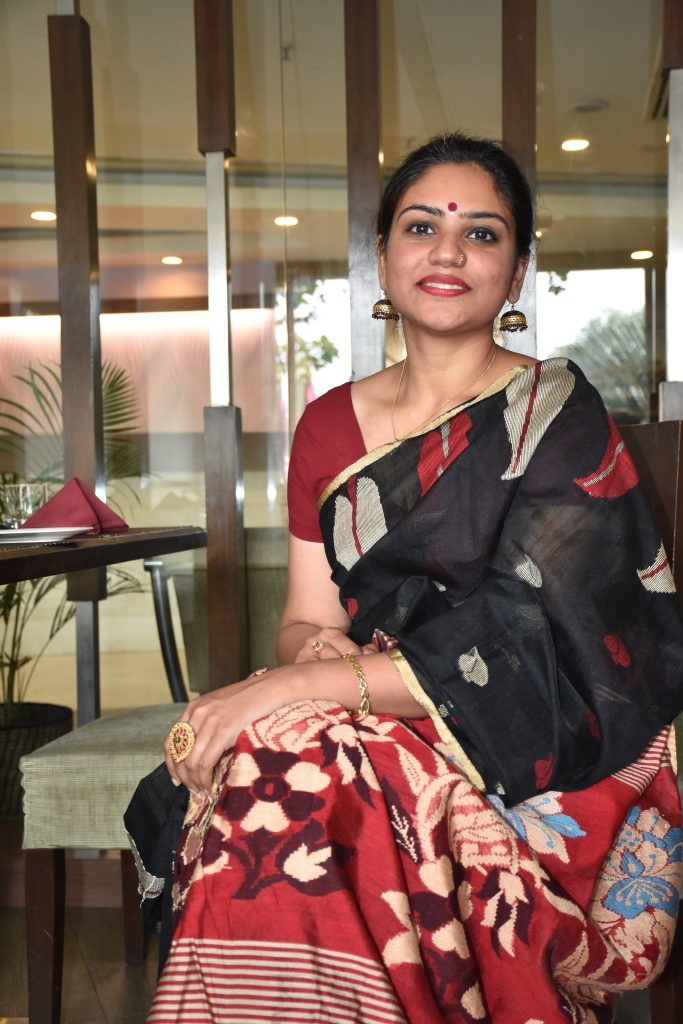 How should Kathak evolve in the modern era?
Well, I feel this dance form should grow beyond Radha Krishna love story and other mythological stories. Time has come when we should inculcate new ideas like LGBT, depression, social media, war and women issues among others. I honestly feel that the time has come for new dancers to take the stage. The established dancers should make room for new faces as that is exactly what audiences want to see. New styles like Flamingo should be included in the dance form. The more we tinker with the style, the more entertaining it becomes. An American can hardly understand repetitive mythological stories. Kathak needs themes beyond mythology.
Who are your present Gurus?
I am currently under the tutelage of Rajendra Gangani and Jai Kishan Maharaj.
Are there any similarities between Odissi and Kathak?
Yes. The mudras (gestures) are somewhat similar. Footwork in both these dance forms is quite similar too. I personally feel Odissi is more graceful than any other classical dance form.
What are the accolades that you have achieved thus far?
I have been bestowed with Bidagdha Nartaki Puraskar, Jayadev Rashtriya Puraskar and National Nritya Shiromani by Utkal Yuva Sangsthan. I am the first Indian dancer to become the secretary of Wisconsin Dance Council Board of USA.
Any upcoming projects you want to tell us about?
I was part of an Indian Raga project recently where I choreographed a performance on the dark theme of reality versus fake virtual life. It is due for release next year and based on Kathak and Kuchipudi as well as Beethoven's Fur Elise.
What would you like to say to classical dance aspirants?
Don't try to copy a renowned dancer. Develop your own style and be proud of it. Besides, I would request the Government to support youngsters which would enable them to perform abroad.