With a sharp surge in the number of Covid deaths during the second wave across India, more and more people are getting affected by coronaphobia.  Headlines such as –  Space runs out for graves in Bhubaneswar, Oxygen scarcity claims 20 lives in Jaipur, Crematoria stares at acute timber shortage- in prominent media outlets has only added to the woes negatively impacting people's mental health.
After contracting the virus, the first question comes to one's mind is "Will I survive this or what will happen to my family after my death?" Everyone is scared of his/her life.
However, amid an atmosphere of fear and uncertainty there are many who with their Covid recovery stories reassured others that the disease is not necessarily a death sentence. Covid couldn't kill them, moreover, it made them come back stronger. They are now resolute to fight the next wave, if it happens at all, they say.
A few of these Covid survivors recollects their hospital experience and tell Sunday POST how they managed to come out unscathed in their battle against the deadly virus.
'Used to read poetries, listen to Mehdi Haasan's ghazals'
Sharmistha Sahoo, a popular poet in Odisha's literary circuit, from MCL Colony of Talcher couldn't believe that it could happen to her as she used to take every precaution to keep the virus at bay. Most importantly, her entire family was tested Covid negative some days back. She first thought the symptoms to be typhoid and started medication. In the next couple of days, she experienced difficulty in breathing. She too had asthma. Left with no choice, she had to undergo a swab test and the result was positive. She was taken to a dedicated Covid hospital at Talcher. She was in a state of panic seeing the chock-a-block condition at the facility.  At one point, her oxygen saturation went down to around 45. The condition was deteriorating fast. So much so, that she began to see the flashes of her life.
While narrating the turnaround, Sharmistha recalls, "It was a hopeless situation. But the ICU nurses in PPE kits were the real fairies with invisible magic wands in their hands. They asked me to forget that I had ever contracted the virus. The oxygen level is going down due to fear, they said. Following their advice blindly, I asked for a few books and my poem diary from home. I continued to read and edit the manuscripts of my poems. I also listened to Mehdi Hassan's ghazal to relax."
She continues: "The heartbeat was alarmingly erratic but I didn't let the smile disappear from my face. Even as I was not in a good shape, I tried to motivate other patients who were alone. I would call the nurses or the doctors using my phone or take help of the less serious patients to call the health care providers to help out the critical patients. It was heart melting to watch senior citizens crying like kids due to fear and pain. My husband was also tested positive and admitted to the hospital. He also couldn't tolerate the pain and often cried."
But ultimately her husband and she won the battle against coronavirus and returned home with their new found confidence.
"Whether you are at home or at a hospital, don't panic. Your mental strength is the key to your road to recovery," adds the poet.
'If virus was tough, I am the toughest'
Thousands of Covid frontliners, in a bid to save the lives of others, have lost their own. But Dr Priyanka Mohanty from Bhawanipatna is made of sterner stuff.  "If virus was tough, I was the toughest," says the Covid survivor who happened to be a frontline Covid warrior.
Priyanka is a physician by profession but acting and dance are her passions. Besides, she is a dedicated social activist having a life membership of Red Cross and Unicef. She is a WHO representative in Kalahandi district and has her involvement in scores of other social activists.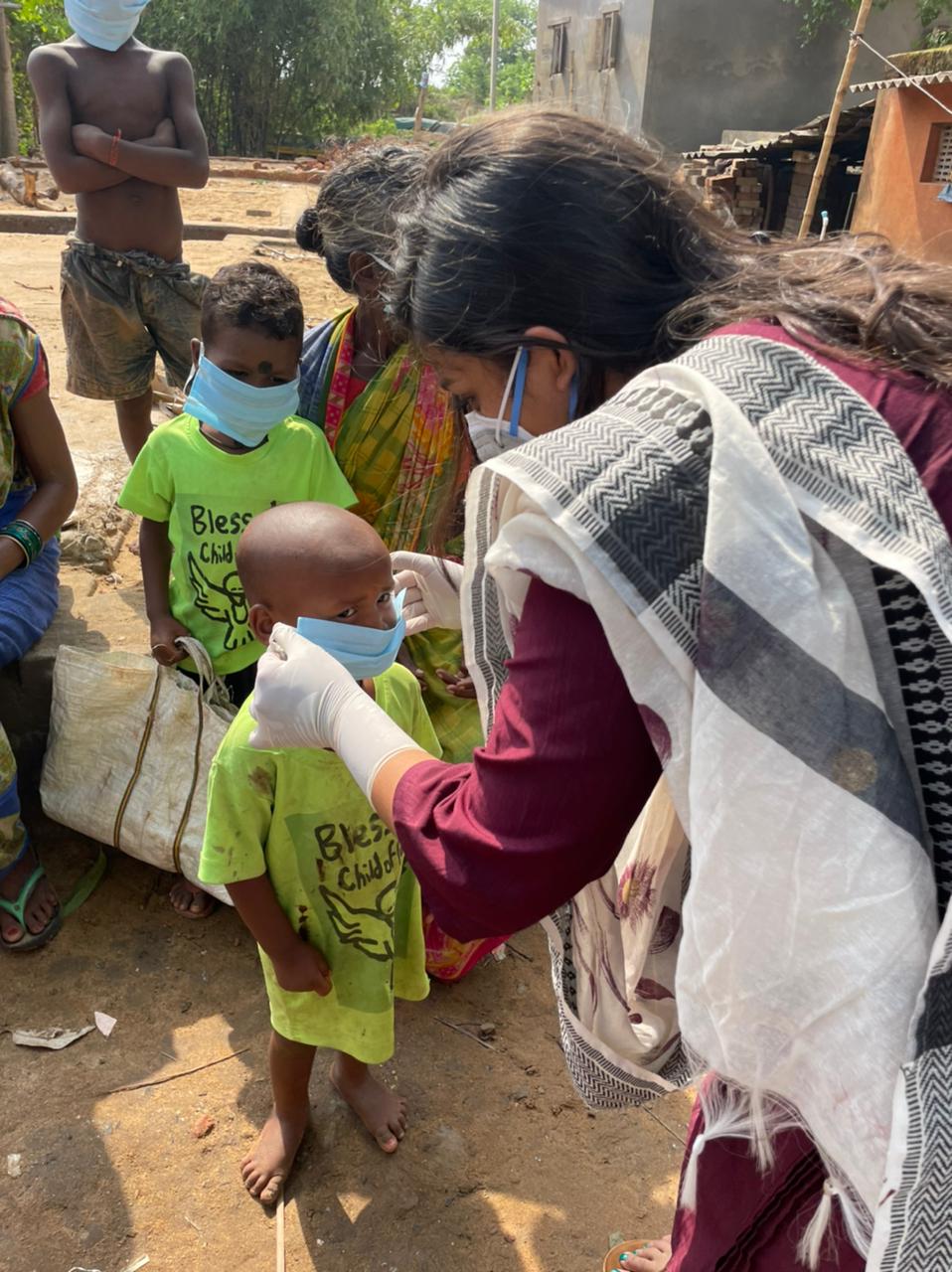 In the line of duty, she was tested positive April 22 and remained at home isolation for 14 days , following all major symptoms like fever (102.8) , sore throat, cough, chest congestion, body pain, fatigue and at times drop in oxygen saturation to 89/90 leading to shortness of breath.
"There were a couple of hours when I had almost given up. But it's my zeal, mind and heart that wanted to live despite everything and see I am all back to my normal life. Vaccinated, I am all set to fight it all over again. As bad as it was, I learnt something about myself. That I could go through something like that and survive it all. I am a COVID warrior-cum-survivor and here I am living my life, working, helping and motivating," she says.
Priyanka continues: "There is a 90 per cent recovery rate of the patients suffering from Covid but in 99 per cent cases it is the fear that's controlling our mind which adds more toxicity to the disease and life. I still suffer from anxiety attacks that I had during Covid and post Covid. But I sincerely followed all the AIIMS treatment protocols and breathing exercises and postures to get the better of nCoV. If the virus was tough, I am the toughest. I can proudly say that I have defeated the deadly virus and am back to work.  We all have that ability to keep the disease at bay with little precautions that start from wearing a double layer mask as it is your respiratory route through which the virus can enter your body."
At present, Priyanka is sharing her success story with other patients and motivating them not to give up. The secret of crisis management isn't good vs bad . It's preventing the bad from getting worse, says the young intern of Hi-Tech Medical College and Hospital, Bhubaneswar.
'Had to spend night with a corpse'
Siddharth Pati, a young scientist from Balasore, tested positive for typhoid but negative for Covid April 12.  Siddharth who works as a researcher at Khallikote University was in Berhampur at that time. He returned home to get care and attention from his family.
"As my condition deteriorated, I took admission in a general hospital and underwent another round of antigen test. I tested negative for the second time. However, on being recommended by the doctors, I got the scans done. And there it was and I had Covid pneumonia and typhoid.  I was prepared for it. It is actually a very mysterious disease indeed. Nobody knows what all organs it will affect.  Soon I was shifted to the ICU of  a Bhubaneswar-based Covid hospital April 19.  I found myself lucky to get an ICU facility soon after reaching the hospital where the real battle began."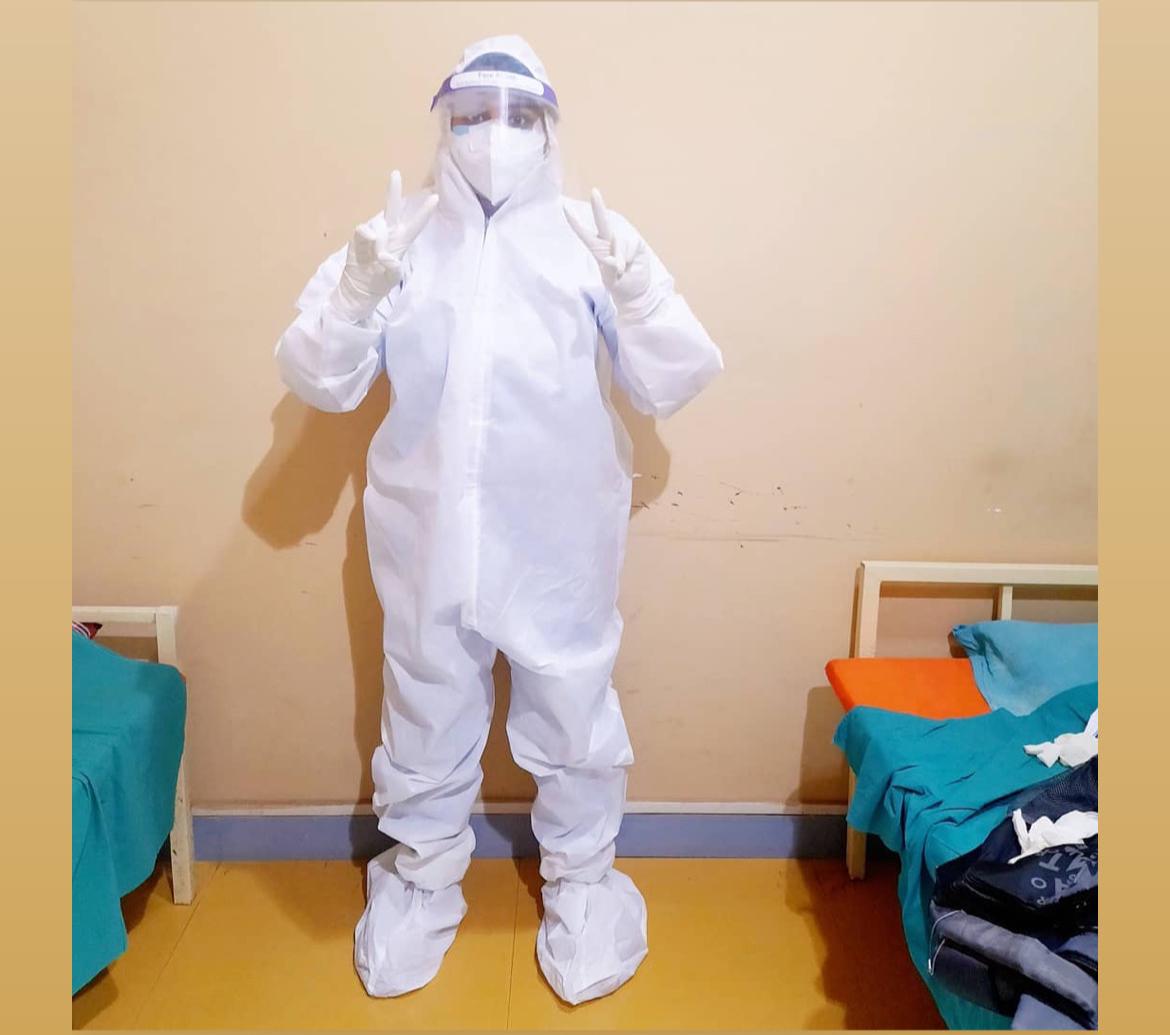 He continues: "There was no improvement in my health for the next couple of days. 'I am cured, I am healed and I am fine' I kept saying to myself for self motivation. Gradually, I started feeling better. My optimism played a big role in the recovery. But unfortunately, the media loves to dish out more negative news to the viewers, perhaps, to garner more TRP ratings which adversely affects the morale of the patients."
Though Sidharth was in a very bad shape at one stage, he remained positive and felt he was on the path of recovery. Like Sharmistha he too asked for a diary and kept on writing positive affirmations even inside the ICU. Most of the patients couldn't sleep as they were in panic but not Sidharth.  He managed to keep his cool and remained unperturbed despite deaths around him.
He recalls, "An old woman who was undergoing treatment next to my bed succumbed in the evening. But the doctors tried their best not to let me know about it. However, I could sense it from their gestures. The next day the body was wrapped and sent for cremation. I felt awkward spending the night with a corpse but due to God's grace coupled with my positive approach, I recovered very fast and got out of hospital April 27.
Bijay Mandal, OP
Suggest A Correction