Mumbai: The famous disputed painter Maqbool Fida Husain better known as M. F. Husain is called the 'Picasso' of India. Born 17 September 1915 in Mumbai, Hussain was engulfed in a lot of controversy over his paintings.
Today on his birth anniversary, let us tell you some facts related to his life. Hussain was very fond of actress Madhuri Dixit. At the age of 85, he also made a film about Madhuri.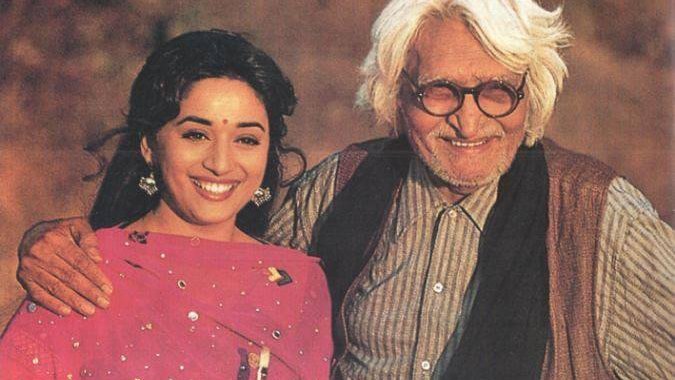 He was one of the most celebrated and internationally recognized Indian artists of the 20th century. He was one of the founding members of Bombay Progressive Artists' Group. M.F. Husain is associated with Indian modernism in the 1940s. His early association with the Bombay Progressive Artists' Group used modern technique, and was inspired by the "new" India after the partition of 1947.
MF Hussain was subjected to severe criticism for making nude photographs of Hindu gods and goddesses. His painting caused widespread outrage among extremist Hindu organizations. Several criminal cases were registered against Hussain from different parts of the country in protest against making obscene paintings.
According to media reports, Madhuri Dixit's film Hum Aapke Hain Kaun (1994)' was viewed by MF Hussain 67 times and he also made a complete series of paintings on her. Hussain's madness towards Madhuri can be understood from the fact that he made the film Gaja Gamini in 2000 about Madhuri.
After marriage, Madhuri was away from the film industry for a few years. But then her made his comeback to Hindi film industry in 2007 with the film Aaja Nachle and Hussain was overjoyed. Hussain was in Dubai at the time and had booked whole show in Dubai for himself for an afternoon show to watch Madhuri's film.
He died 9 June 2011 in London.
Suggest A Correction