Jagatsinghpur:  In a new twist to nurse Niharika Patra murder case, accused Kishore Chandra Anchal's mother Saturday claimed her son's innocence while speaking to reporters.
Kishore's mother, a resident of Hajipur, insisted that her son has been falsely implicated in the case.
"Kishore and Niharika loved each other. Niharika's mother initially opposed the marriage proposal, but I managed to convince her. The wedding was fixed for December. I admit that he had been away for some days. Upon his return Friday, I persuaded him for surrender. I was taking him to the police station but midway through the police picked him up," she said.
"My son has been a victim of well-planned conspiracy. Take pity on me and let my son and husband free," she pleaded.
Meanwhile, Cuttack police have found a CCTV footage that shows a gunny sack, presumably stuffed with Niharika's body, being carried on a motorcycle. The police have come to a conclusion that the nurse was murdered in a preplanned manner.
In a press conference held Saturday, Jagatsinghpur SP also suggested that all evidences so far have suggested Kishore to be the murderer.
On the other hand, deceased Niharika's mother Pratima Patra and father Gagan Patra have demanded capital punishment for the murderer of their daughter.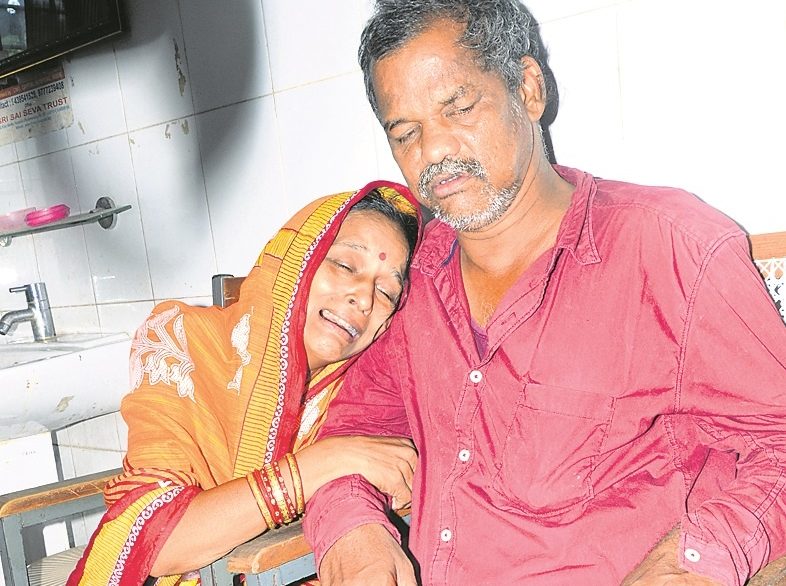 "It is Kishore who had taken my daughter from the nursing centre and then killed her. Apart from him, some others have also helped him in eliminating her. All of them should be punished," said Gagan Patra. The couple had gone to Capital Hospital in Bhubaneswar for collecting samples required for DNA test that is needed to confirm the identity of the body.
Notably, a decomposed body was found from the Biluakhai riverbed under Biridi police limits nine days after Niharika went missing from the nursing centre. As the body was damaged beyond recognition, Niharika's family members identified the body from the clothes, body construction and a cotton band tied around her left wrist.
Police are interrogating Kishore at an undisclosed place to get more leads into the case, including information about his accomplices.
PNN
Suggest A Correction