Spending time in nature's lap away from the hustle and bustle of urban life has always been an amazing experience for city dwellers. Odisha, richly endowed with natural beauty and stunning wildlife, offers something to every nature lover. Of late, there is a craze among nature lovers to camp inside the forest to be as close as possible to nature. There is also a rise in the number of such camps being organised in the state. Sunday POST talked to a few organisers and participants to find out more about the close to nature experience.
Satyaki Bose from Odisha Maritime frequently organises nature camps for enthusiasts. People who are willing to go into the forest join such camps. The first camp they organised was on the bank of Mahanadi river at Naraj near Cuttack. "Participants had to reach the venue on a kayak, so it was exciting for them. Normally we arrange camps for one night. Before organising a camp, we take all measures with the help of forest personnel to ensure the safety of the campers. Apart from playing various games in the camp, the participants enjoy the bonfire at night. To add more fun, we involve them in singing, dancing, poetry recitation, antakshari etc.," said Satyaki.
Odisha Maritime also organised a camp at Deomali in Koraput district at a tribal village named Kotia where one can find nature at its best, added Satyaki.
"We had included special programmes like trekking as we stayed close to a mountain. The main objective of such camping is to experience forest stay and understand nature. Organisers normally provide the equipment required, but the participants can bring their own set of gears like portable tent, trekking stick, and kayak which is available in sports goods stores," he said.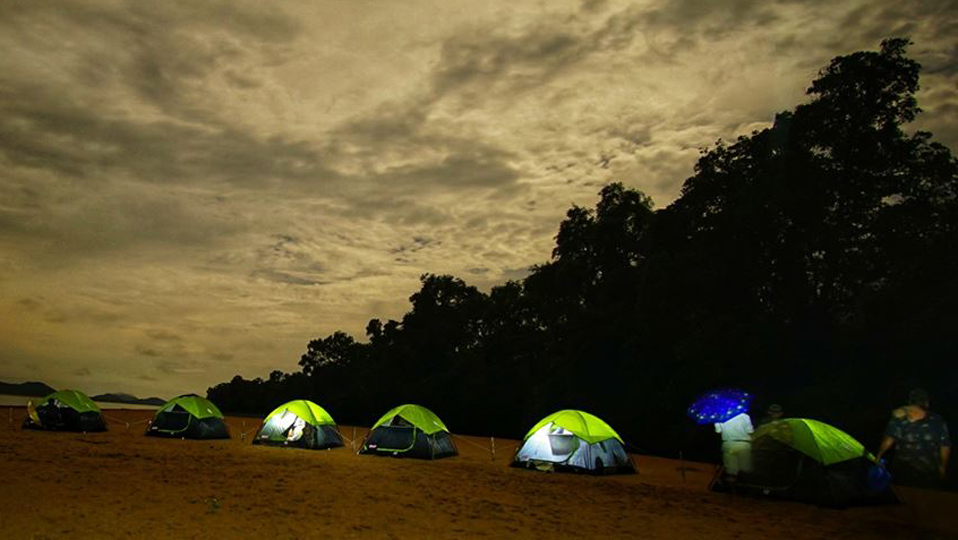 Parimita Routray from Bhubaneswar likes travelling and exploring different places outside the city. She said, "There are a few organisations that arrange camps inside the forest or on beaches and that gives a different feel altogether. Last time, I was part of a night stay camp with my mother and my sister's children on the Mahanadi river bank. The aim was to escape from our busy city life and unwind. Besides, the kids should also know the importance of nature. It is also a huge relief when you are not disturbed by mobile phone calls and social media."
The Wildlife Trust of India, an Indian nature conservation organisation that works in 25 states, also arranges nature camps to create awareness on the protection of wildlife. Rudra Mahapatra, state head of WTI, said, "WTI organises camps for special purposes. We zero in on a venue where we can accommodate as many participants as possible. Last time, we had more than 60 participants. At the camps, we teach them how to deal with wild animals without harming them. Such programmes become successful when the participants agree to spend not just a night but some days in a row inside the forest."
Debasish Mahapatra, a businessman from Bhubaneswar, has attended quite a few nature camps in a bid to get much needed relief from work-related stress.  At times, he organises such camps on his own. He often travels outside the state to spend time amid exotic flora and fauna.
"I love to visit different places inside and outside the state. I have covered almost every destination inside Odisha. I feel Deomali and Satakosia are the best places for nature camping. Spending time inside a forest not only brings mental peace, it helps a person lead a disciplined life. I also make it a point to share my experiences on social media so that others can take interest in such outings," said Debasish.
Sangeeta Nayak from Bhubaneswar goes camping along with her children when she gets the opportunity. She has been to the Satakosia nature camp and the jungle camp on the Puri Konark road.
"I feel rejuvenated when I attend such nature camps. I often take my kids with me as the organisers offer foolproof security to the participants. There are some commercial groups that look after the comfort of the participants by offering modern amenities like luxury AC Swiss tents. Some also offer kayaking these days. The bonfire, folk dance and the music played at Satakosia camp take you to another world. One can also enjoy the boat ride and sight wild animals like deer, elephants, crocodiles and turtles on the banks of the Mahanadi in Satakosia. My kids take full advantage of sports like wall climbing, archery, and river crossing," she said.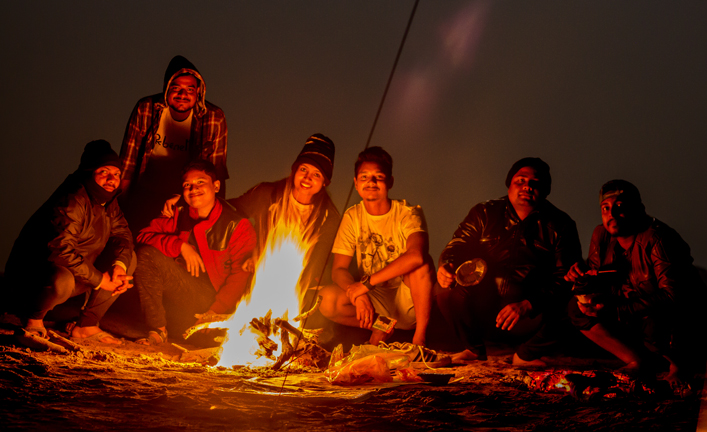 Wildies, an organisation that comprises professionals from various fields, also organises nature camps for a good cause. With doctors, engineers, consultants, businessmen and academicians in the group, the organisation aims to raise awareness on issues such as forest fires. Subhendu Bhattacharya, an active member of the organisation, says, "Odisha is a land of great scenic beauty. Once we had a camp at Berbera forest in Nayagarh district. During that camp, a part of the forest was destroyed by fire. So, we took an oath to create awareness on this hazard. We managed to rope in people from all walks of life as part of the sensitisation drive."
A nature lover and wildlife photographer from Bhubaneswar, Chandrakant Patnaik has covered almost all forests in Odisha. "Being part of a nature camp is a different experience as you get to know people from different spheres of life. I have been to several places like Similipal, Berbera, Mahendragiri, and Ziranga. Being under the stars was a totally experience."
Recalling a scary incident at a nature camp, Chandrakant said once they were trapped in heavy rain accompanied by lightning and thunder. "It was frightening to face nature's fury inside the forest, that too at night. Fortunately, the organisers managed to take us to a safe place and took good care of us. That was a thrilling experience," he said, adding that winter is the best season for nature camping.
Guidelines
Organisers normally follow some guidelines before and during the camp. Among the first things they do is to get in touch with the forest officials of the concerned region to make sure that the place is safe in all aspects. Besides, campers are required to follow certain guidelines too.
Participants should carry a torch light and knife for safety purposes.
All nature camp organisers promote the green cause. Therefore, the campers are asked not to litter the camp site. If someone is carrying a plastic or carry bag, it should be brought back and disposed at a proper place.
Consumption of alcohol or any kind of intoxicants during camping is prohibited.
Extra snacks should be kept for emergency.
Campers should carry with them necessary documents for identity proof.
The participant must wear suitable clothes and shoes when one stays inside the forest.
Participants should carry extra drinking water, medicines for common ailments and mosquito repellent cream.
BRATATI BARAL, OP
Suggest A Correction