Bhubaneswar: Patent Medicine, a musical drama, was staged by Cuttack-based Sanskruti Vihar, one of the oldest organisations to perform Geetinatya, at Bharatiya Vidya Bhawan here Monday.
Written by famous novelist Late Vyasakabi Fakir Mohan as a short story, it was converted into a drama by Late Gopal Chottaray. The musical drama revolves around a Zamindar Chandramani Patnaik, his addiction for alcohol, his womanising nature and how his wife Sulochana gives him a good beating with her broom to make him return to the right path.
Premananda Swain who essayed the role of Chandramani received a thumbs-up from the audience and the musical direction of Late Akhay Mohanty captivated everyone.
Sulochana played by Swarnaprave Padhi managed to give justice to the character, moreover, her broom-holding appearance and the beating scene where she thrashes her husband left and right left the audience rolling on the floor.
However, the icing on the cake was when Chandramani's servant Makara entered the scene. With his impeccable comic timing Makara stole the show.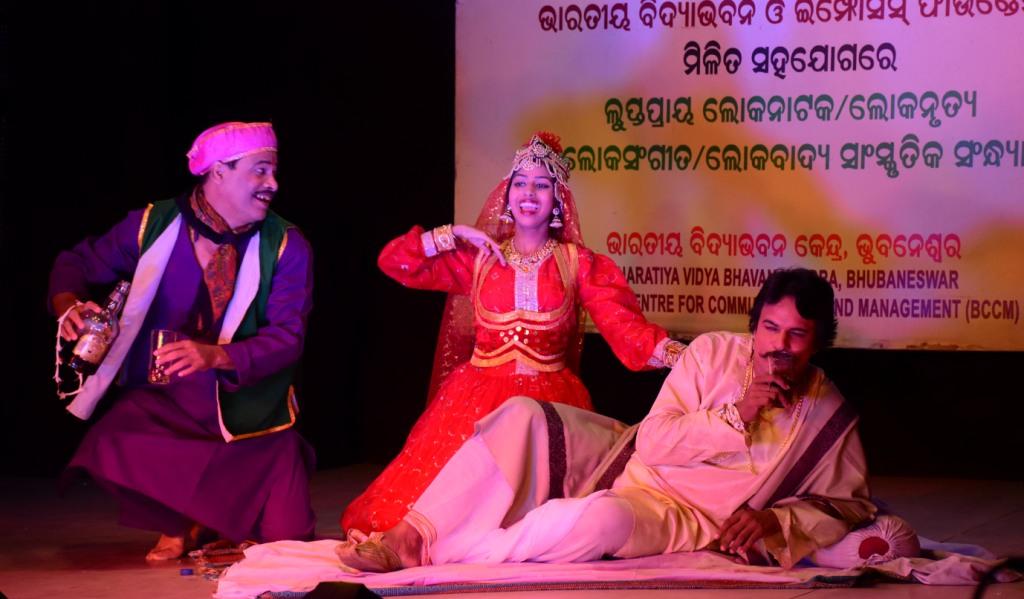 The entire drama narrates the everyday life of the alcoholic Chandramani Babu whose incessant attempts to go outside and bed with a prostitute Usman Tara is faced with resistance by his wife Sulochana. One day Noka, maid of Usman Tara, writes a letter to Chandramani Babu, asking him to come and spend the night at her Madame's place. In an attempt to dupe his wife, Chandramani makes up a story and says that as he is suffering from a disease he would feel more comfortable if he sleeps completely under covers. Chandramani asks Makara to sleep under the covers, impersonating him. The rollicking comedy ends with Sulochana beating her husband and making him realise his responsibilities.
The Mujara scene on the song Kali Raatire Kahin Gala Nagara performed by Sudha Behera who essayed the character of Usman Tara, mesmerised the audience with its peppiness.
The drama witnessed a full house audience.