Bhubaneswar: Acting on a tip-off, the Jatni police foiled a loot bid and arrested two robbers after a sudden raid during night patrolling, late Saturday night.
The arrest was made while the robbers were hatching a loot plan in an abandoned house at Jatni. While police managed to arrest two persons, three other miscreants succeeded in giving police a slip.
The accused duo has been identified as Rinku Pradhan of Pitapali and Rakesh Sahu of Gandapada under Jatni police limits.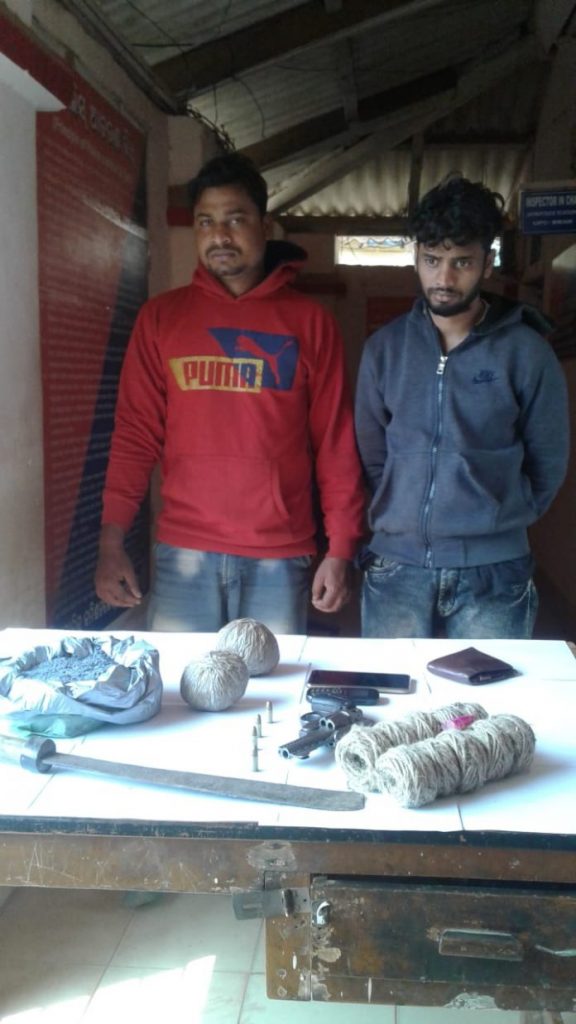 The raid team also seized a huge cache of gun powder including various firearms including bullets, swords and other sharp-edged weapons from their possession.
A case was registered and a manhunt to nab the absconders was launched.
PNN