BHUBANESWAR: In the age of multiple deadlines and busy schedules, many of us are of deprived of much-needed rest. Due to work pressure in professional life, we fail to complete the stipulated 6 to 8 hours of sleep which is required for our brain to recharge properly. Unfortunately, the case of many city dwellers is no different as they are hardly able to manage a proper work-life balance.
This fact explains a recent study which states that people often take leave to complete their sleep quota. Deprivation of sleep can have various negative impacts on the well-being of an individual like depression, anxiety and restlessness among others.

Earlier, vacations were sought to venture out to a new destination or to revel in a family gathering. Such happening breaks between tight schedules helped in the physical and mental well-being of working professionals. However, the trend of 'sleepcation' seems to have finally caught up with denizens of the capital. There has been an increase in number of people who take a short leave to slumber or to enjoy a massage at sleep spa facilities.
To gauge the extent of its impact in the city, Orissa Post interacted with working professionals as well as youth. A banker Nalini Patra said, "Nowadays people take short leaves mostly to pay their sleep debt. A healthy adult should sleep at least 6 to 8 hours to function efficiently. This is just not possible in this hectic and competitive world as there is a lot pressure related to work. Taking care of elders and other household chores also need time. This makes 'sleepcation' a necessity."
Siddharth Sarangi, a bolgger, said, "Proper sleep and rest is not compatible with my lifestyle and profession. I am required to check daily updates even 2'o clock at night. Therefore, I take a 'sleepcation' once in a while to freshen myself up."
Aarti Singh, a working professional, said, "It's quite tough to manage family and office simultaneously. However, this is exactly my case which is making my life quite chaotic. This is reflected in my behaviour at office as well. I am never able to complete the prescribed '8 hours of sleep'. Therefore, I take a short vacation once every one-and-half months to complete the required amount of rest that my body needs. It makes me so relaxed and peaceful."
Amit Verma, a student and part-time employee said, "According to me, 'sleepcation' is no remedy for the problem of sleep disorder. However, it is a way through which we can normalize our metabolism and increase efficiency. I work in the IT sector, where it is quite difficult to take a leave. However, if one wants to works efficiently, it seems indispensible.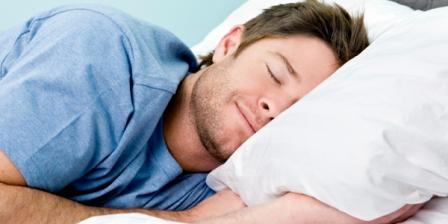 Insomnia is a serious health hazard all over the world. Individuals with no prior history of sleep deprivation may develop insomniac symptoms if they neglect proper rest. Hence, it is absolutely vital that we identify such daily habits and try our best to complete prescribed duration of rest through ways like 'sleepcation'. Once it's too late, medical interventions like sleeping pills and therapy may ruin the physical as well as mental well-being of an individual.
Nidhi Sinha OP
Suggest A Correction