Bhubaneswar: The OMC, Odisha Lalit Kala Akademi and Odia Language, Literature and Culture Department organised a six-day national-level artists' camp at Panthanivas here Monday.
Around 25 artists from Odisha and states like Maharashtra and UP are participating in the camp. Theme of the camp is the upcoming Hockey World Cup in Bhubaneswar.
Speaking on the occasion chief guest Santanu Kumar Rath, Director, Operations, OMC said, "Odisha is known for its art and culture. OMC is supporting this artists' camp. The artists will use their skills on canvas to portray the forthcoming tournament. The paintings will be displayed at the tournament."
Lalit Kala Akademi Secretary Manas Ranjan Jena emphasised the role of art in portraying Odisha as a sports state and as a gracious host to participants of the tournament.That's why the art camp has been organised,he said.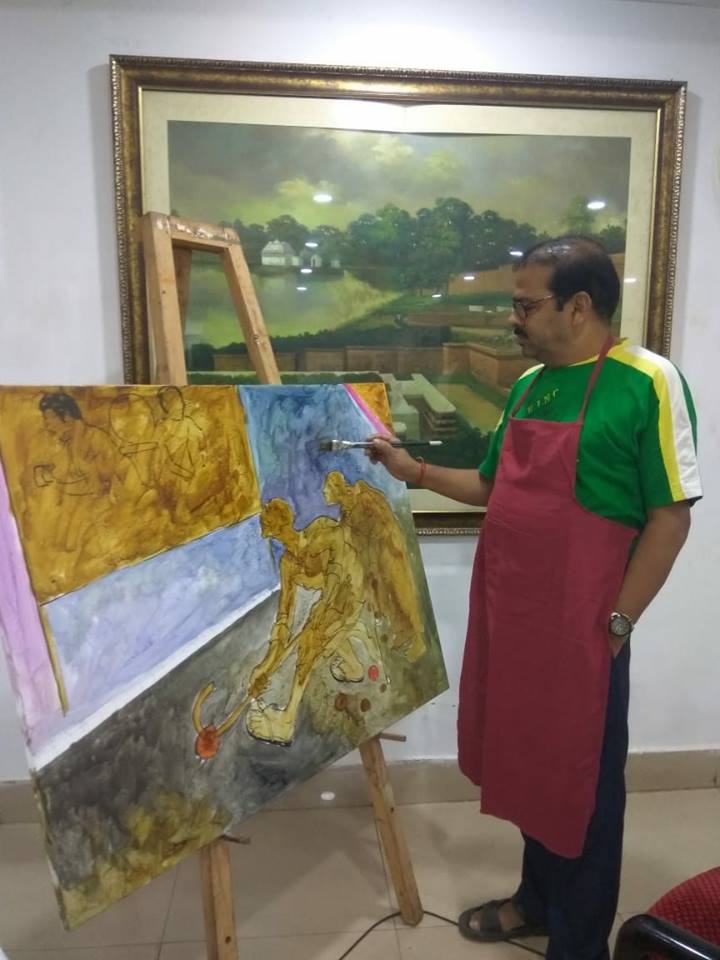 Birendra Pani, a painter from Odisha, who painted on canvas with acrylic colour depicting a hockey player said, "Odisha's hockey players are world class. This time Odisha has scored above all others as the hosting state. I am proud to put the story on my canvas."
Gajendra Padhi's painting displayed the spirit of hockey by showing players dribbling with the ball. Artist Parmeshwar Meher portrayed brotherhood through hockey by painting the flags of participating countries and a player with a hockey stick on a green turf.
Interacting with Orissa Post Meher said, "Although many prominent countries are participating, it's the brotherhood of Odisha that has emerged as the main story of my canvas."
Former Lalit Kala Akademi President Durga Prasad Das, who was present during the painting session, congratulated the artists.
Akhilesh Yadav, an art critic from Kolkata, appreciated the efforts of the artists to popularise the event through their brushes.
Suggest A Correction