'There is dearth of children-oriented movies but no dearth of child actors
Bhubaneswar:In a remarkably short span, director Nila Madhab Panda has created his own school of filmmaking by touching imperative issues, for instance global warming in his Kadvi Hawaa or female feticide in Jalpari. Who can forget his satirical Kaun Kitney Paani Mein where he dealt with the issues of water scarcity, caste discrimination and honour killing?
Panda is back with yet another interesting movie titled Halkaa which is based on the issue of open defecation. The trailer of the movie was recently released in New Delhi. Halkaa which had its world premiere at the 21st Festival International du Film Pour Enfants de Montréal Film (FIFEM) where it bagged the Grand Prix de Montreal, is scheduled to hit the theatres September 7 this year.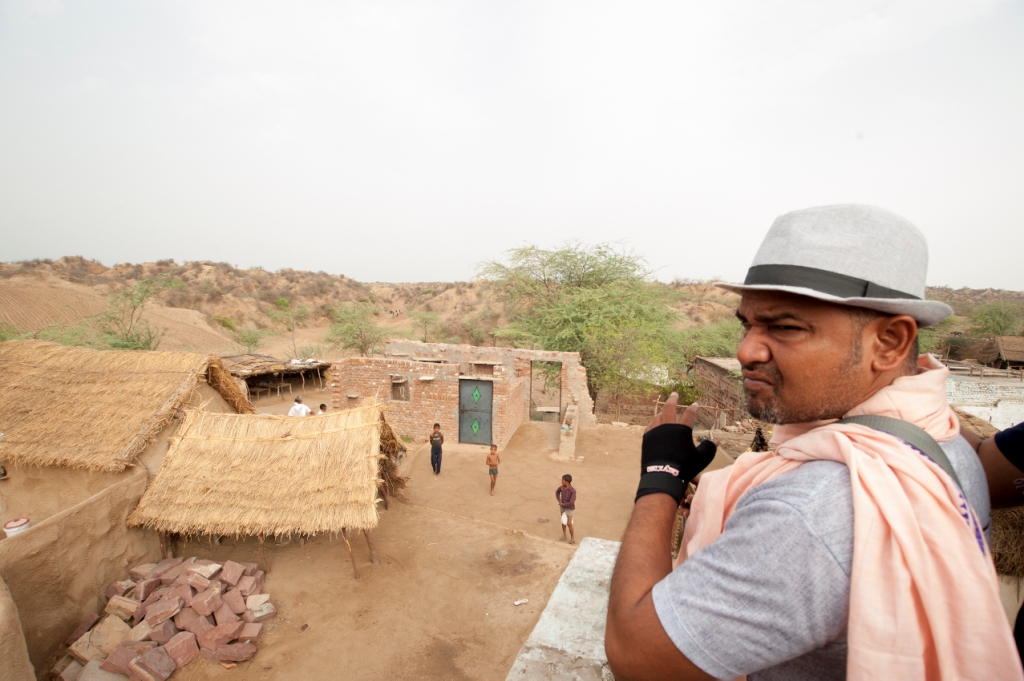 In an exclusive interview with Orissa POST, Panda talks about his latest release.
Excerpts:
Q) Be it the impactful I am Kalam or Kaun Kitne Paani Mein where you took a strong stand against the barriers of caste and class, your movies always carry a social message with them. Now with Halkaa you are dealing with the issue of open defecation. What are the criteria you follow while choosing a script?
A) I believe that we all have a transactional relationship with our society. Movies shouldn't be a form of entertainment only and that's why every time I choose a script, I make sure that it should be relevant to the contemporary times. The issue of open defecation still hasn't lost its relevance. During my childhood I have faced such situations like the character of Pichku who fights for the basic problem that he faces everyday; defecating in the open, amongst others. Through the movie, I have attempted to showcase the story of a boy who is raising the question of clean toilet and privacy which is important. It is a take on a slum child's heroism, aspirations, and his dreams.
Q)After I am Kalam and Jalpari, this is your third movie with children as lead characters. What is your fascination for children-oriented movies?
A) In our country, there is a dearth of children-oriented movies but there is no such dearth of child actors. I believe that the dearth of such movies remain so because the audience do not get entertained with them as actors. That's why my focus remains on making movies with child actors as lead actors and in the meantime to serve the true purpose of movies which is to entertain.
Q) The issue of open defecation has been and is being raised much often, every now and then. Don't you think that it has become redundant now or dies it still remain a trending topic?
A) Halkaa is more about a child and his questions about adults. It centres more on Pichku's struggle and his dream of a private toilet where he can do the deed in peace. The movie borders around the issue of open defecation while narrating the story of a slum child. So it deals with open defecation but the plot revolves around
Q) This is your second movie with Ranvir Shorey after
A) Ranvir is one of the fantastic actors of our generation. I think he has not been explored that well by others, he was wonderful in Kadvi Hawaa. Paoli delivered her 100% in the movie and did justice to her role, I feel lucky to have both of them in my cast. Speaking about Tathastu in the movie, he was selected after we took auditions of more than 200 children. He was cut for the role.
Q) How do you think Halkaa will fare at the box office?
A) I hope that it earns well at the box office because we have tried hammer and tongs to make it watchable for everyone and it has all the qualities and content to be an entertaining movie.
ARINDAM GANGULY,OP
Suggest A Correction