While people across the globe are clueless and also disturbed about the inexplicable behaviour of US President Donald Trump questioning the legitimacy of the result of the Presidential poll in favour of his Democratic rival Joe Biden, here comes another Trump – the President's niece, Mary – offering a probable explanation. A clinical psychologist by profession, she bases her reasoning on her knowledge of her uncle's mental make-up and family background which she knows so intimately. This is a season of penning and publishing books by high profile public personalities in the USA such as Barack Obama and Mary Trump. The latter's book – Much and Never Enough: How My Family Created the World's Most Dangerous Man – has preceded Obama's book, A Promised Land. Mary in her book describes her famous uncle as someone capable of bullying others and indulging in financial malpractices. In a series of interviews she has given to the media on the obduracy of President Trump challenging the electoral verdict against him, Mary has said Donald Trump simply can't accept defeat. He has willy-nilly to be the winner. This she traces to his upbringing under the tutelage of his father and Mary's grandfather, Fred Trump who was a hugely successful real estate owner who never, supposedly, tolerated defeat, diffidence and failure. That is why, according to Mary, he despised his eldest son, Mary's father, for being a 'sensitive' man who didn't have the 'killer' instinct. Donald became his father's chosen successor since he cast himself in the mould his father wanted to see him in – a bully who would stop at nothing to achieve his end. In the climate in which Donald Trump grew up, defeat and weakness were loathsome. Mary has even charged her uncle with deceit and fraudulent transactions. She is convinced he wants to win so as not to face trials for his alleged irregularities during his presidency. She says she is also concerned about the fact that her uncle has got the second highest number of votes in the history of US elections. She finds this very disturbing because such a huge number of people of her country don't seem to be alive to 'the threat' that Trump and Trumpism pose.
Other than Mary, there's journalist Lysandra Ohrstrom, a school friend of Trump's daughter, Ivanka and a maid of honour at her wedding. She has written an article in Vanity Fair to reveal certain traits of the father and the daughter. She writes Ivanka was obsessed with status and used to blame classmates for her infringement of school rules while projecting a refined persona. "She had the Trump radar for status, money, and power, and her dad's instinct to throw others under the bus to save herself," alleges Ohrstrom, who describes Ivanka as her best friend growing up.
Ohrstrom has written that in their mid-20s she suggested to Ivanka to read the Pulitzer prize-winning novel by Richard Russo about working class people in a small town in Maine. Ivanka's response, according to the article, was: "Ly (sandra), why would you tell me to read a book about f…ing poor people? What part of you thinks I would be interested in this?"
Ohrstrom claims she has written the article to show the "true Ivanka," despite the risk of being branded a hypocritical, privileged elitist trying to capitalise on her first family connection.
Her article refers to Trump's anxiety to know whether Ivanka was "the prettiest or the most popular girl in our grade." She told Trump 'honestly' that she could probably be among the top five girls. But, Trump dismissed the suggestion outright with a rhetorical question: "Who's prettier than Ivanka?"
Such accounts tend to confirm Trump's ingrained hatred to be pipped to the post or accept the 'also-ran' tag.
Meanwhile, the USA is bracing itself up for an even more severe scourge of the pandemic as Trump clearly abdicates his responsibilities to tackle it and continues to block transition of power to the President-elect so that his team can chalk out its strategy. "The general strategy is abdication," said Angela Rasmussen, a virologist affiliated with Georgetown University, who says it's possible that as many as 300,000 more Americans could die of the virus before Inauguration Day, January 20. "There are going to be a lot of unnecessary deaths, unnecessary cases of Covid that didn't need to happen," she told the media. Other than travelling to his golf course, the President has remained holed up inside the White House.
All these show Trump not only in a bad light but also demonstrate how a democracy can throw up a very dangerous man to the top executive post and put the nation at peril. It is not just the USA that has to worry for Trump and Trumpers now. He had created a circle of global friends, people holding reins of governments in various other countries, who are watching and learning from his antics. If the concept of voting and democracy are weakened by Trump's constant hammering on his pet scream of 'rigged voting' in the USA, other democracies would be more than happy to follow suit.
It is a period of great danger for the free world.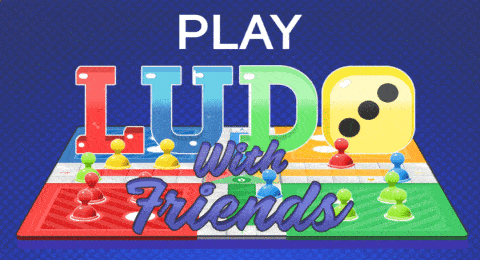 Suggest A Correction