New Delhi/Bhubaneswar: During the Monsoon Session of the Parliament that concluded Friday Biju Janata Dal (BJD) MPs posed 275 questions related to public issues before the Centre for its response to as well as actions on the matter.
On the other hand, BJD MPs introduced seven Private Member's Bills during the session. Several issues concerning the state at large, such as flood situation, coal royalty, solar parks and others, were also raised by MPs from Odisha in both the Houses of the Parliament.
The MPs also expressed their party's opinion in 20 Bills that were debated in the Parliament in both the Houses. BJD Parliamentary Party leader in the Lok Sabha Bhartruhari Mahtab raised the highest number of questions – 37 – including five starred and 32 unstarred for the Union government's response.
BJD Chief Whip in the Lower House Tathagata Satpathy also spoke on three Bills relating to economic offences, human trafficking and corruption. In the Rajya Sabha, BJD MP Sarojini Hembram was able to pose the maximum number of 29 questions, including one starred and 28 unstarred. She also took part in debates on the Scheduled Castes and the Scheduled Tribes (Prevention of Atrocities) Amendment Bill, 2018.
BJD Parliamentary Party leader in the Rajya Sabha, Prasanna Acharya took part in discussions on two Bills on economic offenders and prevention of corruption, besides participating in two short-duration debates on Andhra Pradesh Reorganisation Act and National Register of Citizens for Assam.
In the Lok Sabha, the MPs who raised the maximum number of questions besides Mahtab include Rabindra Kumar Jena, Pratyusha Rajeshwari Singh and Pinaki Mishra. On the other hand, in the Rajya Sabha Narendra Swain, Anubhav Mohanty and Congress MP Ranjib Biswal, besides Hembram, posed the highest number of questions.
Six BJD MPs – RK Jena, Balabhadra Majhi, Arka Keshari Deo, Pratyusha Rajeshwari Singh, Kulamani Samal and Nagendra Pradhan raised special attention under Rule 377 in the Lok Sabha, while Kalikesh Narayan Singh Deo, Arka Keshari Deo and Prabhas Kumar Singh spoke on flood crisis in the country.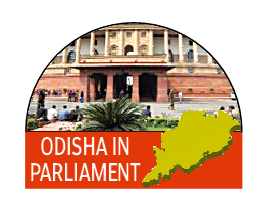 Mahtab demands geriatric care in nursing curriculum
New Delhi: Biju Janata Dal (BJD) MP Bhartruhari Mahtab Friday sought the Union government's response over steps taken to include the nursing care of the elderly persons into the curriculum.
Speaking during the Question Hour in the Lok Sabha, the BJD MP said, "Elderly persons need care and attention. I have raised this issue earlier too that be it in AIIMS or in any medical college the nursing care system has not been strengthened in our curriculum. The minister has assured me that he would be taking adequate steps to include geriatric care into the curriculum."
Mahtab also raised the question on whether the minister will take steps to include nursing care of the elderly persons into the curriculum at the earliest.
Replying to the question put forth by the BJD MP, Minister of State in the Ministry of Health and Family Welfare, Anupriya Patel said, "We have laid the foundation stone for the National Centre of Ageing at the All India Institute of Medical Sciences in New Delhi just a few days back. There is one more National Centre of Aging, which is being developed in the Madras Medical College, Chennai. Work is on progress in this regard. This is the highest level of commitment that the Government is showing towards the elderly population."