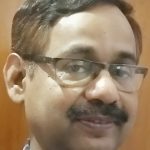 Santosh Kumar Mohapatra
On the 72nd Independence Day, Prime Minister Narendra Modi delivered an 80-minute speech that was virtually an election address replete with self aggrandisement, pompous claims of achievement and blatant lies.
The tall claims made ranged from one that the sale of tractors was at a record high, to one that five crore people have been lifted out of poverty over the last two years. The reality is that the government has not measured poverty yet; the last figure available is from 2011-12. The number of poor came down from 40.71 crore in 2004-05, when the UPA government came to power, to 26.93 crore in 2011-12.
The current GDP position is the result of reforms initiated in 1991 by then Finance Minister Manmohan Singh. India continues to be third largest economy in purchasing power parity (PPP) since the UPA rule. Despite the currency crisis of 2013, the global crisis of 2007-08 and the international crude oil crisis, the UPA had average growth of 7.9 per cent in 10 years and 8.9 per cent in the first four years of UPA–I. This is much better than the average of 7.3 per cent registered by NDA-II over four years despite lower international oil prices and favourable economic situation globally.
The Prime Minister has spoken of his fight against corruption. If it were effective, why has India been ranked 81 among 180 countries in the Global Corruption Perception Index for 2017, a drop by two ranks from the previous year? Individuals still bear the brunt of corruption in availing government services.
The PM said India had gone from being a fragile and risky economy to a fast-paced one to emerge as the top global investment destination. But while in opposition he had strongly opposed FDI. Foreign portfolio investors have withdrawn about $9.4 billion from stock and debt market this year. FDI inflow, which was $44 billion in 2016, declined to $40 billion in 2017 according to an UNCTAD report. In 2017-18, rise of FDI was only 3 per cent, the lowest over the last 5 years. Now rupee has reached a nadir and breached all-time record low of 70 to a dollar as against 58.59 levels on May 26, 2014, when the Modi government took power.
The government has also failed to enhance Minimum Support Price to levels recommended by the MS Swaminathan Commission. The aggregate average growth of MSP (all crops) during UPA II was 11.28 per cent, while that under the NDA government has been only 4.91 per cent
In the current year, the rupee has lost value by 8.6 per cent just against the dollar. Trade deficit widened to a five-year high of $18.02 billion in July 2018. Current account deficit is expected to reach six-year high of 2.6 per cent of GDP in 2018-19. The banking sector, the mainstay of Indian economy, is in deep crisis and has incurred losses owing to mounting non-performing assets (NPAs).
The Prime Minister quoted a WHO report to claim that 3 lakh children were saved by government's "Swachh Bharat Mission" launched in 2014. But, actually, the report only states that if the Swachh Bharat Mission was implemented properly by October 2019, the death of three lakh children can be prevented. According to the CAG, the government has collected `16,440 crore as Swachh Bharat cess in 2015-16 to 2016-17; but 25 per cent of Swachh Bharat cess has not reached the dedicated fund. A parliamentary panel has also voiced concern over infrastructure and resources available for building toilets.
The government has also failed to enhance Minimum Support Price to levels recommended by the MS Swaminathan Commission. The aggregate average growth of MSP (all crops) during UPA II was 11.28 per cent, while that under the NDA government has been only 4.91 per cent. In a veiled dig at the UPA government, Modi said: "If we had continued at the same pace at which electrification was happening in 2013, then it would have taken us decades to complete the work." But NDA performed at 40 per cent of UPA's average efficiency. While the UPA electrified 12,030 villages per year, on average, the Modi government has electrified only 4,842.
The prime minister has also stated that the MUDRA Scheme was not just a self-employment scheme but also a job multiplier, which enables fresh jobs. In reality, only 1.45 per cent of MUDRA loans are above `5 lakh while 93 per cent of the loans disbursed under the scheme are under `50,000, though the maximum loan limit is `10 lakh. This amount may be useful for someone like a dairy farmer with one milch animal, but will not be adequate to create substantial employment. Loans availed do not mean jobs are created. Interest rate on MUDRA loans is much higher compared with corporate loans. The National Health Protection Scheme – Aayushman Bharat, the PM announced, aims to cover more than 10 crore vulnerable families (approximately 50 crore beneficiaries) and provide health coverage of up to `5 lakh per family per year. But insurance schemes cannot substitute public health expenditure, which is the lowest as a
proportion of GDP in India.
The improvement in ease of doing business index, from 130 to 100, was highlighted by the government. But in all other important global indices such as human development, hunger and happiness, India is placed abysmally. The Prime Minister also presented a picture of "rising" India and said when 125 crore people move towards achieving a goal, there is nothing that cannot happen.
But how can 125 crore people move together when about 73 per cent of the wealth generated in a year is cornered by the richest 1 per cent; 73 million Indians live in extreme poverty; excessive air pollution affects 66 crore Indians; 34 out of 1,000 unborn children in the country die in their mother's womb; nine lakh children below the age of five die much before they can realise the meaning of independent India and about 19 crore people in the country suffer starvation?
The writer is an Odisha-based economist. e-Mail:
skmohapatra67@gmail.com